Requirements Analyst - Analityk Wymagań
Seagull Maritime AS Sp. z o.o. Oddział w Polsce
więcej
Requirements Analyst - Analityk Wymagań
Gdynia, pomorskie

pokaż mapę

Specjalista

24.07.2018
Pracodawca ma prawo zakończyć rekrutację we wcześniejszym terminie.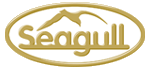 Seagull Maritime AS is World-wide leading vendor of HR systems and training system for maritime businesses. Currently we are looking for Requirements Analyst to join a team of passionate people building our solution to support safety and compliance onboard. The ideal candidate would be able to cover the list of expectations presented below, but it's also the right, proactive, adventure-seeking attitude that we want to see.


Requirements Analyst - Analityk Wymagań
Miejsce pracy: Gdynia

Essential Duties and Responsibilities:


Work for product owners to document the product's vision and the project's scope;
Describe vision and goals to the development team;
Gather and describe requirements in form of epics, user stories and features using natural language (simply, clearly, unambiguously, concisely);
Decompose user requirements into functional requirements;
Requirements analysis and verification, ensuring that requirement statements are complete;
Assure that the requirements were interpreted correctly;
Participate in sprint demos.
Education and Experience:


At least 3 years of experience in IT area;
Experience as Requirements Analyst, Business Analyst or System Analyst or Product Owner role;
Experience working in an Agile / Scrum team environment.


Knowledge and Skills:


Practical knowledge of the Requirements Engineering process;
Very good verbal and written English communication skills;
Writing skills, to communicate information effectively to managers and technical staff;
Interviewing skills (ability to talk with individuals and groups about their needs, ask the right questions to discover information about key requirements);
Analytical skills, to critically evaluate the information gathered from multiple sources, reconcile conflicts;
Able to decompose high-level information into details;
Able to distinguish ideas from requirements;
Interpersonal skills to help negotiate priorities;
Technical knowledge to communicate with the software development team;
Well organized, able to act in a structured way, self-motivated and able to work under minimal supervision;
Precise, analytical and clear thinking;
Self-confident, team-oriented with positive attitude, energetic;
Interested in maritime and e-learning industry.
What we do offer?

Selected candidates will be offered:


Stable working conditions and employment work contract in international company with operations center in Norway;
Full-time contract;
Medical care;
Holiday benefit.
Are you the right person? Are you interested?
Click the button and send us your application with CV.
Na dokumentach aplikacyjnych prosimy o zamieszczenie następującej klauzuli: "Wyrażam zgodę na przetwarzanie moich danych osobowych zawartych w mojej ofercie pracy dla potrzeb niezbędnych do realizacji procesu rekrutacji (zgodnie z ustawą z dn. 29.08.1997r. o Ochronie Danych Osobowych Dz. Ust z 2016r. poz. 922 z późn. zm.)". Administratorem danych jest Seagull Maritime AS Sp. z o.o. Oddział w Polsce z siedzibą w Gdyni (Śląska 47, 81-310 Gdynia). Podanie danych jest dobrowolne. Przysługuje Pani/Panu prawo dostępu do treści Pani/Pana danych osobowych oraz prawo żądania ich poprawiania. Może Pani/Pan wycofać zgodę w dowolnym momencie, jednakże nie wpływa to na zgodność z prawem przetwarzania danych dokonanego przed wycofaniem zgody. Zgodę można wycofać poprzez złożenie oświadczenia o wycofaniu zgody na adres email: [email protected] lub na adres pocztowy: Seagull Maritime AS Sp. z o.o. Oddział w Polsce, ul. Śląska 47, 81-310 Gdynia, Polska.

Seagull Maritime AS Sp. z o.o.
Oddział w Polsce
Śląska 47
81-310 Gdynia