SAP ABAP Junior Consultant
ArcelorMittal Business Center of Excellence Poland sp. z o.o. Sp.k.
więcej
SAP ABAP Junior Consultant
Dąbrowa Górnicza, śląskie

pokaż mapę

Specjalista

2017-12-08
Pracodawca ma prawo zakończyć rekrutację we wcześniejszym terminie.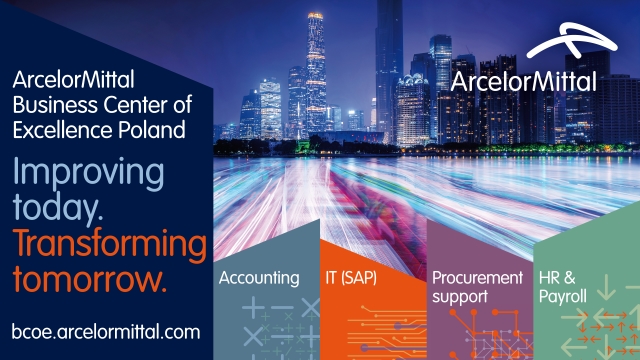 ArcelorMittal Business Center of Excellence in Dąbrowa Górnicza
is seeking candidates for new position:
SAP ABAP Junior Consultant
Main activities:
support in development / extending SAP functions in SAP ERP environment (on HANA)
functional documentation analysis, preparing build (solution) and following with technical documentation
planning and executing system changes depending on requests
functional team communication in area of development, agreeing on details for changes to be implemented
monitoring process for functionality testing and production environment instalation
join and cooperate with Project Team during Software Creation LiveCycle
support in system maintenance area, react to incidents to already implemented functionalities
extentions to already implemented solutions outside project mode on request from functional team
Requirements:
basic knowledge of Object oriented programming, good knowledge of structural programming
very good EN knowledge – spoken and written
open-minded and willing to learn new tools supporting functionalities build process
capability of finding solution analogy based and prompts found on SAP/ABAP related boards
independent solution finder
capable of working in the team
communicative, flexible, committed, self-organized
capable of working under time pressure
SQL knowledge and query optimization techniques
ABAP knowledge as a plus
stable work
for longer
subsidized
canteen
MultiSport
/ MultiBilet
medical care
and insurance
great
atmosphere
additional
day off on the
"Steelworker's Day"
varied opportunities
for development
co-financing
for holidays
Pamiętaj, aby do swoich dokumentów dołączyć oświadczenie o zgodzie na przetwarzanie danych osobowych:
Wyrażam zgodę na pozostawienie moich danych osobowych w bazie danych ArcelorMittal Business Center of Excellence Poland Sp. z o.o Sp. k. z siedzibą w Dąbrowie Górniczej, al. J. Piłsudskiego 92, oraz na przetwarzanie ich dla potrzeb niezbędnych do realizacji procesów rekrutacji (zgodnie z ustawą z dnia 29.08.97 O ochronie danych osobowych Dz. U. Nr 133 poz. 883).