Informujemy, że administratorem danych jest Instapage Poland Sp. z o.o. z siedzibą w Białymstoku, Al. Józefa Piłsudskiego 6/1 (dalej jako "administrator"). Masz prawo do żądania dostępu do swoich danych osobowych, ich sprostowania, usunięcia lub ograniczenia przetwarzania, prawo do wniesienia sprzeciwu wobec przetwarzania, a także prawo do przenoszenia danych oraz wniesienia skargi do organu nadzorczego. Dane osobowe przetwarzane będą w celu realizacji procesu rekrutacji. Podanie danych w zakresie wynikającym z ustawy z dnia 26 czerwca 1974 r. Kodeks pracy jest obowiązkowe. W pozostałym zakresie podanie danych jest dobrowolne. Odmowa podania danych obowiązkowych może skutkować brakiem możliwości przeprowadzenia procesu rekrutacji. Administrator przetwarza dane obowiązkowe na podstawie ciążącego na nim obowiązku prawnego, zaś w zakresie danych dodatkowych podstawą przetwarzania jest zgoda. Dane osobowe będą przetwarzane do czasu zakończenia postępowania rekrutacyjnego i przez okres możliwości dochodzenia ewentualnych roszczeń, a w przypadku wyrażenia zgody na udział w przyszłych postępowaniach rekrutacyjnych - do czasu wycofania tej zgody. Zgoda na przetwarzanie danych osobowych może zostać wycofana w dowolnym momencie. Odbiorcą danych jest serwis Pracuj.pl oraz inne podmioty, którym powierzyliśmy przetwarzanie danych w związku z rekrutacją.
Pełną informację odnośnie przetwarzania Twoich danych osobowych znajdziesz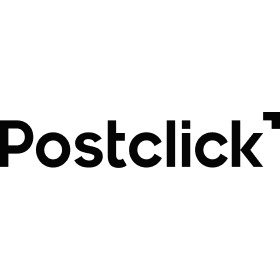 10 000‐
14 000 zł
net (+ VAT) / mth.

Rekrutacja zdalna
To wyróżnienie ofert oznacza, że cały proces rekrutacyjny jest prowadzony zdalnie.
Dowiedz się więcej

specialist (Mid / Regular), senior specialist (Senior)
Your responsibilities
Coaching the Development Team in cross-functionality and self-organization, guiding them in their use of Scrum/Agile practices, helping them to continuously improve

Being a true servant leader for a team - helping the Team to grow and develop, supporting the Team with overcoming conflicts and dysfunctions, facilitating a discussion when needed

Removing impediments during the Development Team's work, shield the Team from outside distractions, context switching, and interferences

Support the Product Manager in effective Product Backlog management to maximize value

Support the Product Manager in understanding agility and product development in the empirical environment, providing education where needed

Leading and developing Scrum's adoption in the organization, helping an organization in planning and communication within a multiple-team environment

Working with other Scrum Masters in order to maximize the effectiveness of the Scrum adoption in the organization
Our requirements
3+ years of experience as a Scrum Master

Proven expertise in Scrum (PSM/CSM, PSPO/CSPO or other certifications) will be an additional asset

Fully understanding of agile software development and Scrum framework

An experience in working with cross-functional teams, maximizing a value that Team is developing,

Ability to adapt to a changing environment

Self-motivation, strong communications, and interpersonal skills demonstrated the ability to quickly build trust and relationships, bridge communication gaps, support resolving conflicts

Good problem-solving, organizational and analytical skills, with the ability to coach and mentor a Scrum Team and organization

Good command spoken and written English (you will be working with our team from USA, Romania, Brasil on a daily basis)

Fluent Polish is a must
This is how we organize our work
This is how we work
in house
you have influence on the product
agile
scrum
kanban
Team members
backend developer
frontend developer
fullstack developer
automated test programmer
manual tester
This is how we work on a project
code review

design patterns

TDD
architect / technical leader support

Continuous Deployment

Continuous Integration
Development opportunities we offer
conferences in Poland

development budget

external training

intracompany training
mentoring

space for experimenting

technical knowledge exchange within the company
What we offer
You'll work in an environment of transparency with lots of exposure to senior management

Yearly Conference / Workshop budget

Flexible work hours

If you will work in one of our offices in Poland, you will also have:

Awesome working conditions: you'll be working in a cool team in the city center
Company retreats (paintball, bubble soccer etc.) and team events

Catered Mondays breakfasts, the fridge full of snacks and juices

Chilling out playing Xbox games / board games / pool / soccer table / ping pong table

Multisport Card

Private health insurance / group life insurance
Benefits

sharing the costs of sports activities

private medical care

sharing the costs of professional training & courses

life insurance

remote work opportunities

flexible working time

integration events

computer available for private use

corporate library

no dress code

video games at work

coffee / tea

drinks

leisure zone

christmas gifts

employee referral program
1
Phone interview (15 min)
2
Online interview with hiring manager (60 min)
3
Online interview with the US team (45-60min)
Postclick
Postclick (now the parent company of Instapage) is the global leader in digital advertising conversion. Our team is on a mission to automate conversion by dynamically delivering relevant post-click experiences at a scale previously thought impossible.
In addition to our flagship solution, our company also owns the leading SMB landing page platform called Instapage - recognized as a leader in G2Crowd's Personalization, Conversion Rate Optimization, A/B Testing, and Landing Page Software grids, our company is ranked #1 in customer satisfaction.
Przewiń do profilu firmy