Senior Director, Clinical Development - Ophthalmology
INC Research
więcej
Senior Director, Clinical Development - Ophthalmology
Wielka Brytania

Dyrektor/Prezes

11.02.2015
Pracodawca ma prawo zakończyć rekrutację we wcześniejszym terminie.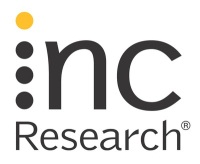 See Job Description
Senior Director, Clinical Development - Ophthalmology
Introduction:
Do you want to be a part of a global top 10 CRO? INC Research is a full-service clinical research organization, providing the full range of Phase I to IV clinical development services for the world's pharmaceutical, biotech and medical device industries. We do this across six continents. We believe that therapeutic and operational experience forms the foundation for taking medicines successfully through clinical development. From our early days as an academic CNS research organization in the 1980s, to the formation of INC in 1998, to where we are today, we've continued to improve what we do.

We are currently looking to strengthen our Clinical Development team in Europe and are seeking a Senior Director, Clinical Development specialising in ophthalmology.
A brief summary of duties you will be involved in as a Senior Director:
Responsible for overall strategy and direction of ophthalmology clinical trials, processes and procedures for INC Research.
May perform duties of Scientific Director.
Primary senior-level contact for customers.
Participates as requested for customer proposals, RFIs, presentations, proposal defenses, etc.
Provides scientific/regulatory oversight and project/therapeutic training to project teams.

To succeed in this role you will need the following skills/experience:
• MD - Ophthalmologist
• Extensive clinical research experience, ideally from a CRO
• In depth understanding of and experience in ophthalmology studies and anti-VEGF compounds for age related macular degeneration and related conditions
Why choose us:
It takes skill and passion to develop medicines the way we do. Don't worry – if you've got the passion part, we'll help you develop the skills you need to enhance every aspect of your career in the clinical research industry.
We've got an attitude at INC: "Can do, I own it." Absolutely everyone has ownership of what they do here. And because we're given the freedom and responsibility to really own our projects, we can take them to new levels. And that means we can take our careers wherever we want them, too.
"We were ranked "Top CRO" to work with in the CenterWatch 2013 Investigative Site Relationship Survey (a biannual survey of over 2,000 sites worldwide)."

What happens next:
If your application is successful you will be contacted by one of our dedicated recruiters who will arrange a suitable date and time to speak to you further about this opportunity.
Disclaimer:
Tasks, duties, and responsibilities as listed in this job description are not exhaustive. The Company, at its sole discretion and with no prior notice, may assign other tasks, duties, and job responsibilities. Equivalent experience, skills, and/or education will also be considered so qualifications of incumbents may differ from those listed in the Job Description. The Company, at its sole discretion, will determine what constitutes as equivalent to the qualifications described above. Further, nothing contained herein should be construed to create an employment contract. Occasionally, required skills/experiences for jobs are expressed in brief terms. Any language contained herein is intended to fully comply with all obligations imposed by the legislation of each country in which it operates, including the implementation of the EU Equality Directive, in relation to the recruitment and employment of its employees.