Senior Engineer – Piping & Machinery
VARD ENGINEERING GDAŃSK SP. Z O.O.
więcej
Senior Engineer – Piping & Machinery
Gdańsk, pomorskie

pokaż mapę

Specjalista

17.01.2019
Pracodawca ma prawo zakończyć rekrutację we wcześniejszym terminie.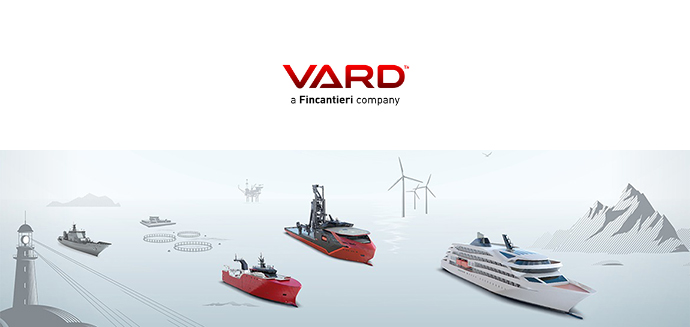 ---
VARD Engineering Gdańsk is currently hiring Senior Piping and Machinery Engineer to support our growing organization in Poland. As a member of the team, through participation in variety of challenging projects, You will have numerous possibilities for competence broadening and self-development. You will also have an opportunity to take part in development of high-end marine technologies together with our open minded team of engineers.
Vard Engineering Gdańsk is a growing design and engineering company, taking part in a number of exciting projects worldwide. Our main activity is marine design and engineering, but we are also very strongly linked to technology development within sectors such as liquefied gas transportation, floating production/storage and other.
Senior Engineer – Piping & Machinery
DUTIES AND RESPONSIBILITIES
You will participate in various projects from concept and basic phase, till detailed engineering and followup. Ideal Candidate would be an experienced Machinery and/or Piping Engineer with proven Ship Design track.
Your basic responsibilties will be:
Provide basic concepts, calculations and class level documentation for ships common and machinery service piping systems
Perform necessary calculations and alanyses
Elaborate and verify drawings
Liaise with Class, clients and yards
Assure documentation according to governing codes and specifications
Develop design in close co-operation with other project stakeholders
Perform onboard surveys periodically
QUALIFICATIONS AND PERONAL QUALITIES
MSc/BSc degree with minimum 5 years of relevant experience in marine sector
Familiar with relevant rules and regulations
Knownedgle of relevant design tools (AVEVA experience will be an asset, but is not mandatory)
At least basic knowledge of marine HVAC installations would be an advantage
Language skills: Polish, English
Open minded with focus on team efforts
Solution oriented with the right attitude
Team leader capabilities
Ambition for self-development and competence broadening
Ability to undertake legal employment in Poland
WE OFFER
Pleasant working environment with challenging tasks in an international environment, within high-end company
Stable and long term career opportunity
Room for competence development and support from the Team
Competitive Remuneration and Employee Benefit Program
Work/life balance
VARD is one of the major global designers and shipbuilders of specialized vessels. VARD consists of nine shipyards and subsidiary companies in the areas of design, electro, piping, accommodation and handling systems. Our head office is localized in Ålesund, and we have approximately 9000 employees working in Norway, Romania, Brazil, Vietnam, Singapore, Croatia, Italy, India, Canada, US, Poland, Estonia, Chile and UK.
ZASADY PRZETWARZANIA DANYCH PRZEZ VARD ENGINEERING GDAŃSK SP. Z O.O.
Prosimy o umieszczenie w aplikacji następującej klauzuli: "Zgodnie z art.6 ust.1 lit. a ogólnego rozporządzenia o ochronie danych osobowych z dnia 27 kwietnia 2016 r. (Dz. Urz. UE L 119 z 04.05.2016) wyrażam zgodę Vard Engineering Gdańsk Sp. z o.o. na przetwarzanie danych osobowych zawartych w mojej ofercie pracy dla potrzeb bieżacej rekrutacji."
Aplikacje nie zawierające powyższej klauzuli nie będą rozpatrywane

Podanie przez Panią/Pana danych osobowych jest dobrowolne, jednakże jest warunkiem Pani/Pana udziału w procesie rekrutacji.

Administratorem Pani/Pana danych jest Grupa Vard z siedzibą pod adresem Skansekaia 2, NO-6002 Alesund, Norwegia.

Pana/Pani dane osobowe będą przetwarzane przez Administratora wyłącznie w celu realizacji procesu rekrutacji, a po jego zakończeniu zostaną usunięte.

Pani/Pana dane osobowe nie będą przez Administratora udostepniane podmiotom trzecim.

Przysługuje Pani/Panu prawo dostępu do Pani/Pana danych osobowych, prawo żądania ich sprostowania, usunięcia, ograniczenia przetwarzania lub ich przeniesienia. W tym celu należy skontaktować się z Administratorem pod adresem: [email protected]

Przysługuje Pani/Panu również prawo do wniesienia skargi do Prezesa Urzędu Ochrony Danych Osobowych w sytuacji, gdy istnieje podejrzenie, że przetwarzanie Pani/Pana danych osobowych narusza przepisy o ochronie danych osobowych.

Podstawa prawna: Rozporządzenie Parlamentu Europejskiego i Rady (UE) 2016/679, oraz Rozporządzenie o Ochronie Danych Osobowych z dnia 27 kwietnia 2016 r. (Dz. Urz. UE L 119 z 04.05.20