Senior Financial Operations and Control Specialist
DAZN
więcej
Senior Financial Operations and Control Specialist
Katowice, śląskie

pokaż mapę

Specjalista

18.02.2019

Ważna jeszcze 2 dni (do

20.03.2019)
Pracodawca ma prawo zakończyć rekrutację we wcześniejszym terminie.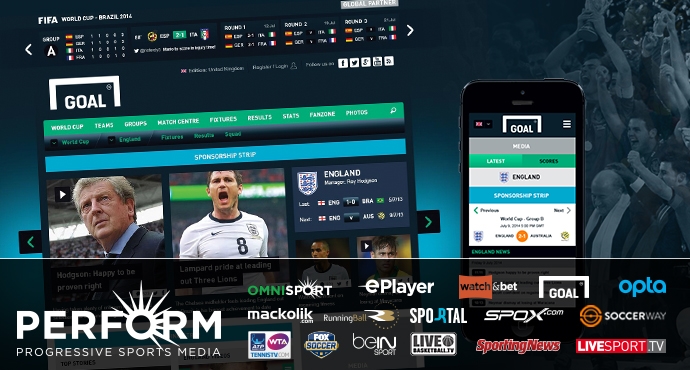 Senior Financial Operations
and Control Specialist
Department: DAZN Finance
Type: Permanent
Reports To (title): Financial Services Manager
Career Level: CL3
Country and Location: Katowice, Poland
Hours of Work: 40
Line Management Responsibility: No
Are you ready to join the world's fastest growing sports media company and play your part to ensure our highly functioning revenue assurance team in Poland stays ahead of the game?
In this newly created role, you'll have the opportunity to use your strong stakeholder management, analytical and communication (fluent English and Polish) skills to develop our revenue assurance strategy within a fast-growing environment. This will include to ensure revenue risks are fully understood and solutions prioritised and presented to stakeholders throughout the business.
Your prioritisation and project management skills will enable you to work smartly, keep track of progress and ensure the highest quality data controls across the business.
You'll enjoy learning quickly, juggling multiple requests at once and be keen to get up to speed with new payment methods and initiatives.
HERE'S A BREAKDOWN OF WHAT YOU'LL DO (NOT ALL OF IT, JUST THE MOST IMPORTANT STUFF)
Define, develop and oversee control framework to provide confidence & assurance to company-wide stakeholders
Deep-dive market fraud data to understand current trends and provide timely alerts to the business recommend solutions
Define and report against a set of KPI's to measure financial operational performance
Analyse and monitor financial data to identify potential revenue leakage
Provide analysis required to prioritise the development of fraud preventative solutions
Participate in various projects initiatives focused on improving controls of existing workflows, the quality and efficiency
Prioritise and manage escalations and exceptions that are received from internal and external stakeholders
DO YOU HAVE THESE ESSENTIALS?
Minimum of 3 years' experience in business experience with ideally with a background within external or internal audit
Educated to degree level in finance, accounting or related business area
Excellent analytical skills
Excellent interpersonal and communication skills
Evidence of implementing effective controls / process optimisation in previous roles or projects
IT WOULD BE GREAT IF YOU HAD THESE TOO
Experience in the subscriptions industry
Experience of working within a media company and/or product
Demonstrated track record of meeting financial or other KPI/targets
Experience working with the systems Salesforce, Looker and / or Zuora
HERE'S A BIT MORE ABOUT US
In 2015, DAZN was simply an idea. Now we are a global media tech company with over 2000 permanent employees and a unique live and on-demand sport streaming service which is active in multiple territories around the world.
Our company is also home to some of the world's most popular sports websites including Goal.com, Sporting News and Spox.com.
If you were to ask one of our employees what it's like to work at DAZN you may hear words such as progressive, brave, dynamic, agile and fun. We have a team of intelligent, hard-working individuals who believe in our product and who want to support our common goal: to change the way the world sees sport.
Using world class technological infrastructure and the expertise of the very best talent drawn from the BBC, SKY, ESPN, FIFA, Nike, Facebook, Twitter, Spotify, Amazon and Now TV to name a few, DAZN is leading the charge to give sports fans around the world access to sport anytime, anywhere.
DAZN is available on nearly every connected device including TVs, smartphones, tablets, PCs and games consoles.
The platform is going through a period of rapid expansion with further new markets to be revealed soon.
To find out more visit: http://media.dazn.com
BENEFITS INCLUDE…
Benefits include medical insurance, group insurance, multisport card and flexible working arrangements. We also have a break room with PlayStation, table soccer, ping-pong table and massage chair. You can also enjoy breakfast and fruits throughout the week.
And there's more…… you'll have access to our online learning portal (MindTools) and be part of our Career Deal, which aims to support your continued professional development. We also have a structured management development programme and a financially rewarding 'Refer a Friend' scheme.
*Please Note - some of these benefits will be available to you upon successful completion of your probation.


UWAGA!
Prosimy o zamieszczenie w CV odpowiednich klauzul:
1. Wyrażam zgodę na przetwarzanie moich danych osobowych (oraz wizerunku – zdjęcia) zawartych w moim CV przez administratora danych osobowych Perform Media Poland z siedzibą w Katowicach przy ul. Francuskiej 34, w celach bieżącej rekrutacji prowadzonej zgodnie z ustawą z dnia 29 sierpnia 1997 r. o ochronie danych osobowych (t.j. Dz. U. z 2015 r. poz. 2135 z późn. zm.) przez Spółkę do dnia 31.08.2018.
2. Oświadczam, że zostałam(em) poinformowana(y) o prawie dostępu do moich danych oraz ich poprawiania (aktualizowania). Mam również prawo do wniesienia sprzeciwu wobec przetwarzania moich danych osobowych.
3. Oświadczam, że zostałam(em) poinformowana(y), że podanie moich danych jest dobrowolne.
(jeśli chcą Państwo być informowani o innych procesach rekrutacyjnych)
4. Wyrażam zgodę na przetwarzanie moich danych osobowych zawartych w moim CV przez Perform Media Poland w celach innych rekrutacji prowadzonych przez Spółkę maksymalnie 18 miesięcy.
Klauzule informacyjne:
1. Administratorem zebranych danych osobowych jest Perform Media Poland z siedzibą w Katowicach przy ul. Francuskiej 34.
2. Dane będą przetwarzane zgodnie z ustawą z dnia 29 sierpnia 1997 r. o ochronie danych osobowych (t.j. Dz. U. z 2015 r. poz. 2135 z późn. zm.) oraz rozporządzeniem Parlamentu Europejskiego i Rady (UE) 2016/679 z dnia 27 kwietnia 2016 r. w sprawie ochrony osób fizycznych w związku z przetwarzaniem danych osobowych i w sprawie swobodnego przepływu takich danych oraz uchylenia dyrektywy 95/46/WE (ogólne rozporządzenie o ochronie danych) w celu przeprowadzenia rekrutacji.
3. Podanie danych jest dobrowolne, ale konieczne do realizacji niniejszego procesu.
4. Dane osobowe przechowywane będą maksymalnie 2 miesiące, chyba, że zgoda zostanie wcześniej cofnięta. W przypadku wyrażenia zgody na przetwarzanie dla celów przyszłych rekrutacji, przetwarzanie dokonywane będzie maksymalnie 18 miesięcy, chyba, że zgoda zostanie wcześniej cofnięta.
5. Przysługuje Pani/Panu prawo do cofnięcia wyrażonej zgody na przetwarzanie danych osobowych w dowolnym momencie bez wpływu na zgodność z prawem przetwarzania, którego dokonano na podstawie zgody przed jej cofnięciem. Zgodę można cofnąć wysyłając maila na adres: [email protected]