Senior HR Specialist
Chatham Financial Europe, Ltd Sp. z o.o. Oddział w Polsce
więcej
Senior HR Specialist
Kraków, małopolskie

Rakowicka 7, Kraków, Polska

pokaż mapę

Specjalista

Pełny etat

09.08.2019
Pracodawca ma prawo zakończyć rekrutację we wcześniejszym terminie.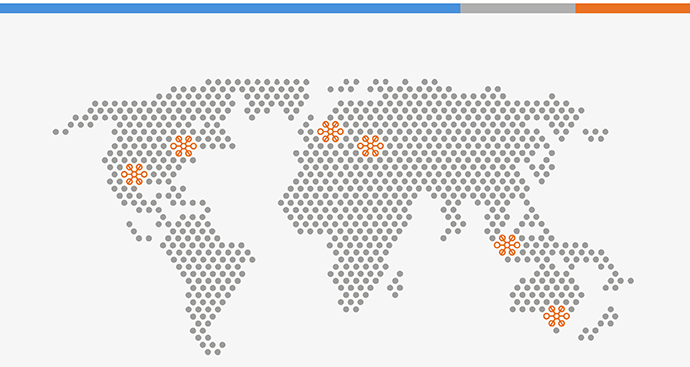 Role & Responsibilities
We have a unique culture at our company and strive to maintain it in all issues and areas that human resources touches. We prefer as little policy and procedure as possible, but also respect the requirements and spirit of the law. Maintaining this balance makes Human Resources a challenging and exciting area to be a part of. We are looking for an HR Generalist that shares this vision to be the lead representative of the Global Human Resources team in our Krakow, Poland office.
The role spans a spectrum of tasks from administrative to strategic partner and requires an individual that can move along this spectrum as needed.
Provide support to global headquarters and work together with global HR department in management of employment documentation, payroll processes and general HR related issues for Poland office
Address, respond to and provide solutions to employees' requests and questions within Poland legal regulations and company guidelines
Manage and provide monthly input for payroll process
Work with employees and internal payroll department to efficiently process benefits, leave, and any other transactions that impact payroll
Liaise with external vendors for benefits and HR services
Manage new hire onboarding and employee departure offboarding
Support the development and continuous improvement of HR policies in line with employment law and best practices, keeping HR handbooks and policies updated
Maintain employee records with accurate information; provide reports as needed
Cooperate with Poland office manager, global travel team and global HR department in arranging visas, other required travel documentation, and work permits
Manage rollout and ongoing support of PPK Employee Pension Scheme
GDPR compliance – oversee GDPR requirements and implement required changes into HR, participate in company's GDPR committee
Manage annual year-end HR and payroll processes for Poland office
Support other projects within the Global HR team as required
Desired Skills & Experience
The ideal candidate will bring the powerful combination of outside expertise coupled with eagerness to listen, learn, and adapt. We are looking for a team member with a strong interest in the many facets of Human Resources, from employee benefits to legal and compliance to employee relations. The position will require a significant amount of administration. Equally important are an individual's skills in multi-tasking, ability to work in a team, problem solving, desire to provide quality customer service, attention to detail, and desire to have fun while at work. Finally, we seek hires who want to make a long-term commitment to Chatham. We make a large investment in each of our employees, and we hope that people will join us to be an integral part of our future growth and success.
Minimum of 8 years of professional work experience with minimum of 5 years of relevant experience in human resources
Very good written and verbal communication skills in Polish and English
Good practical knowledge of labor legislation in Poland
Poland payroll process knowledge and experience
Knowledge of GDPR regulation and practical compliance experience
Proven track record of customer service and professional demeanor
Detail and process-oriented; ability to manage multiple projects at one time
Self-starter with ability to prioritize
Good knowledge of MS Office (Word, Excel, Outlook, PowerPoint)
Experience with enterprise HRIS/HCM, high comfort using technology to augment daily tasks
Chatham Financial is an independent financial risk management firm helping clients overcome common yet complex capital markets challenges. Chatham works with over 2,000 clients globally, providing advisory and technology solutions to Corporations, Financial Institutions, Private Equity and Real Estate companies. Since its founding in 1991, Chatham has hedged over $5 trillion notional, helping clients understand and use debt and derivatives as a critical piece of their financial strategy. Chatham is a multiple bottom line firm committed to delivering trust and transparency in the capital markets.
As a purpose-driven organisation, we are committed to making a positive impact on our clients, our colleagues, our communities and the capital markets at large. We are an employee-owned, view-neutral services firm, with no affiliation to any financial institution allowing us to serve as independent advisors. Chatham has worked hard to create a distinct work environment that values people, teamwork, integrity and client service. We always strive to do what is right, just and fair, even when no one is looking. We would rather be governed by principles than rules. We believe leadership should be gained through influence and personal character, not by title or tenure. As a result, we have a non-hierarchical, team-oriented organization that is highly collaborative.
The Kraków, Poland Office

The Kraków Office, founded in June 2007, is not an outsourcing center. Rather, we play a major role in serving Chatham's clients as part of a global team. Our office is an integral part of the Chatham worldwide organization, involved in intellectually challenging and highly impactful work. Team members in our Krakow Office work closely with the UK, Asia and US teams.
Benefits:
Great development opportunities in a company which invests in the employees and believes in long-term relationships
Collaborative, low-hierarchical culture in which the leadership is gained through influence and character, not title
Private healthcare, MultiSport card, in-house English classes, relocation package
Employee Stock Purchase Plan – opportunity to own the company stock at a discount