Information clause Please be advised that the controller of your personal data, collected in connection with the recruitment process in which you participate, is the company under the name Fujitsu Technology Solutions Sp. z o. o. seated in Warsaw (02-255) Krakowiaków 36 Street, e-mail:
[email protected]
(hereinafter: "Data Controller"). Your personal data will be processed by the Data Controller for the purpose: • Conducting recruitment processes pursuant to art. 6 clause 1 "b" GDPR, i.e. the need to take action at your request, before concluding the employment contract. Processing for this purpose will take place until the end of recruitment for this position. • Carrying out recruitment processes in the future for positions other than those for which you are currently recruiting, if you express your voluntary consent, which will be a prerequisite for processing resulting from art. 6 clause 1 "a" GDPR. Processing for this purpose will take place for the time during which the Data Controller will have positions for which, due to your education and experience, your candidacy may be taken into account in the event of recruitment, however, no longer than until you withdraw your consent. • Pursuing claims and defense against claims arising from recruitment processes in which you will participate - based on the premise of art. 6 clause 1 "f" GDPR, i.e. the justified interest of the data controller described above. Processing for this purpose will take place until the expiry of the limitation period for claims, and in the event of the initiation of proceedings from such a claim - until the final termination of the proceedings. Personal data will be transferred by the Data Controller to public entities, if the obligation to provide it results from the generally applicable provisions of law. Please also note that you have the right to request from the Data Controller: • access to personal data, • rectification of personal data, • delete personal data, • restrictions on the processing of personal data, • the right to object to the processing of personal data, • the right to transfer personal data, • the right to withdraw consent – in the case of processing your data based on the premise of consent, • the right to lodge a complaint to the President of the Office for Personal Data Protection in connection with a breach of personal data protection. The rights listed in points 1-7 above can be realized by sending an email to:
[email protected]
Providing personal data by you is voluntary, but necessary to participate in the recruitment process.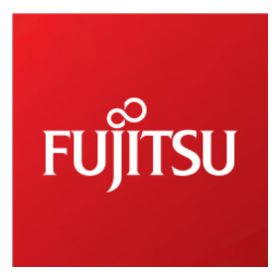 Senior Major Incident Manager – Critical Resolution Center
Fujitsu Technology Solutions Sp. z o.o.About the company
Valid for a month

until: 03 Jun 2021
Your responsibilities
Managing Major or High Priority Incidents to resolution, demonstrating ownership of all aspects of the resolution of the Incident, actively leading the resolution team and exceeding customer expectations when delivering the service.

Leveraging technology to issue all communications and providing key stakeholder management.

Leading, driving, facilitating and chairing all investigation activities, meetings, and conference call.

Forming collaborative action plans with specific actions, roles and deadlines, and ensuring these are completed

Matrix management of people, processes and resources including third parties – including resolving conflict to move forward to resolution

Being accountable for resolving the outage via workaround or permanent fix

Ensuring all administration and reports are maintained and up-to-date, including contacts information, technical diagrams, post major incident reviews

Supporting and nurturing process improvements and knowledge base improvements

Continually maintaining and developing tools and resources to manage major incidents effectively

Providing periodic major incident metrics reports

Be a role model for the team and openly demonstrate the correct behaviours and practices when managing a Major / High Priority Incident
Our requirements
A proven track record in a customer facing role in either a Retail, Finance, Manufacturing business model

Highly analytical

Excellent Incident Management knowledge and experience demonstrating understanding of both SLA & OLA delivery

Exceptional written and verbal communication skills.

Be able to communciate with senior management and translate a techncial issue to business langauge including immediate impact and risk to business.

Meticulous attention to detail

Exceptional meeting management skills

Experienced operating in Multi Vendor or SIAM delivery

Command of German language will be an asset
Benefits

sharing the costs of sports activities

private medical care

sharing the costs of foreign language classes

sharing the costs of professional training & courses

remote work opportunities

flexible working time

integration events

extra social benefits

shopping coupons

sharing the costs of tickets to the movies, theater

christmas gifts

employee referral program

charity initiatives

Happy Friday (one shorter working day)

Online initiatives
Key Performance Indicators
Service performance meets service level agreement (SLAs/OLAs).

Improving efficiency target.

Customer satisfaction.