Senior Network Engineer – RIM Department
Fujitsu Technology Solutions Sp. z o.o.
więcej
Senior Network Engineer – RIM Department
Łódź, łódzkie

pokaż mapę

Specjalista

25.05.2018
Pracodawca ma prawo zakończyć rekrutację we wcześniejszym terminie.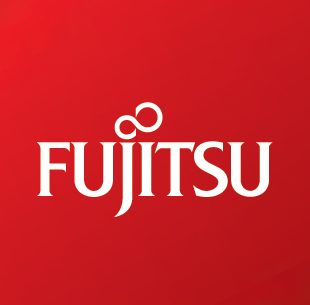 Fujitsu is the leading Japanese information and communication technology (ICT) company, offering a full range of technology products, solutions, and services. Fujitsu Global Delivery Center Poland employs specialists within six business lines: Research & Development and Business Application Services, Remote Infrastructure Management, BPO, Service Management, Service Desk and EMEIA Finance and Supply Chain Services. We invite to our team programmers, IT specialists, administrators and IT engineers, candidates interested in career in IT, accounting and finance specialists, linguists and customer service professionals.
Senior Network Engineer – RIM Department
About the job
Overview and Responsibilities
Responsible for technical support on Client Networks.
Min. 3 Years of networks experience.
Excellent analytical and fault finding skills
This role carries special responsibility for delivering Network Implementation and support services to:
All XXX of the MNS estate covering Load Balancing, Routing and Switching
The role includes both Operational support and project work.

Medium and High Complexity Changes (IMAC's)

Pro-active capacity management, cost saving initiatives, all documentation maintained, change control validation and authorization.
Implement infrastructure solutions to the set standards whilst following standardized processes.
Responsibilities include providing a responsive service across contract, delivering the following functions:
Provide technical assistance to 2nd Line IT Engineers and to 3rd Line (on-site) support teams as well as communicating to a wider Service Delivery Organization
Monitoring and maintaining service availability and security across network security solutions such as firewalls and unified threat management devices, other solutions include remote access solutions.
Supporting deployments for Checkpoint and Fortinet
Incident management; incident triage, resolution and update and ability to escalate appropriately to ensure SLAs are achieved/exceeded.
Escalation and interfacing to external referral groups and 3rd parties:

Cisco TAC
Juniper JTAC
Brocade TAC

Systems Monitoring

Alarms
Capacity
performance

Problem trend analysis and resolution.
Continual service improvement.
Ownership of complex technical problems through to resolution.
Specify, cost and implement Network based solutions to client requirements.
Any other duties commensurate with the role and delivery of service.
Implement and Handover projects via Acceptance into Service Process.
Have specific Technical Responsibility for technologies as defined in 1.3.3.
Accept Incident Escalation for technologies as defined in 1.3.3.
Assist designers with specific technologies or with local knowledge.
Provide cover for Principal Engineers when needed.
Knowledge share with members of the team.
Working within established service management processes e.g. incident and change management
Create and update documentation utilising organisational standards to ensure retention and collaboration of knowledge
Mentoring and guidance to 1st and 2nd line IT Engineers within the team.
Requirements
Mandatory Skills
Minimum of 3 years commercial networking experience.
Good understanding of cyber security and the cyber threat landscape.
Cisco certification:
OR
In depth working knowledge and experience of networking technologies, i.e. LAN, WAN, TCP/IP, routing, switching and subnet addressing.

Good working knowledge of networking hardware, especially from the Cisco Catalyst family, i.e.

Cisco 29xx, 35xx, 37xx, 38xx Cisco 26xx routers, 6500 switches, Cisco Nexus family

Knowledge of Brocade products (access, distribution and core)
Mandatory WLAN experience:

WLAN Controller
Access Points

Experience of small, medium and complexity changes to network infrastructure - IMAC
Working knowledge of Legacy technologies, such as, but not limited to:

Avaya switching
Hirschman switching and routing
Siemens switching and routing

Nortel Passport Technology
Working experience or knowledge around Load Balancers, such as:
Depth of knowledge and experience with network monitoring and troubleshooting tools, e.g.

CA Spectrum and E-Health

Able to interpret trends in network performance and identify potential issues
Useful Skills
Previous experience of network design.
ITIL Foundation or knowledge of ITIL processes.
Understanding of network security.
Continuous Improvement
Bluecoat Technoligies
DDI – Infoblox
Why Fujitsu ?

Opportunities to build a successful career path

Flexibility - we are open to dialogue– many positions allow working part time or home office

Internal and external training

Attractive salary

Great atmosphere and a chance to work with inspiring people from all around the world

Integration events and Corporate Social Responsibility projects

Unlimited access to training platforms

Relocation support

Private medical care

Sport cards (OK System, Benefit System) – access to sports facilities throughout the city/Lunch subsidies

Discounts for Fujitsu employees in many places throughout Lodz

Fresh fruit
Find and visit us!
Fujitsu
Textorial Park
ul. Fabryczna 17
90-344, Łódź
Nowa Fabryczna
ul. Składowa 35
90-127, Łódź
University Business Park
Ul. Wólczańska 178
90-530 Łódź
I declare that I consent to processing by Fujitsu Technology Solutions Sp. z o.o. registered in Warsaw (02-231) at 137 Jutrzenki Street, my personal data contained in my application in order to carry out the recruitment process, in relation to art. 6 par. 1 lit. a of the General Data Protection Regulation dated April 27, 2016.
INFORMATION CLAUSE
We hereby inform you that:
the administrator of your personal data is Fujitsu Technology Solutions Sp. z o.o. registered in Warsaw (02-231) at 137 Jutrzenki Street;
contact with a person, who performs the tasks of the Data Protection Officer at Fujitsu Technology Solutions Sp. z o.o., is possible via an email address: [email protected]) or in writing to the address of the data administrator with the note "Data Protection Officer";
processing of personal data within the scope provided in the application takes place in order to conduct and resolve the recruitment process for the position, while the legal basis for their processing is art. 6 par. 1 lit a of the General Data Protection Regulation dated April 27, 2016.;
Your personal data might be transferred to other entities of Fujitsu Technology Solution with which Fujitsu Technology Solutions Sp. z o.o. cooperates in the realization of the recruitment process.
Your personal data might be forwarded to

Izrael on the basis resulting from decision of the European Commission about the appropriate level of protection of personal data.
Japan, using appropriate protection in the form of standard data protection clauses approved by the European Commission
You have the right to obtain copies of data transferred to a third country based on a written request submitted to Fujitsu Technology Solutions Sp. z o.o.;

Your personal data will be kept for the period of 12 months from the moment the application;
You have the following rights related to the processing of personal data by the administrator:

access;
rectification;
remove;
processing restrictions;
raise objections to the processing;
transferring data to another personal data administrator;
raise objection to the processing of data in the process of automated decision making, including profiling;

You have the right to withdraw your consent to the processing of your personal data at any time, without affecting the legality of the processing which has been carried out on the basis of consent before its withdrawal;
You have the right to lodge a complaint with the supervisory body competent for personal data protection, if you acknowledge that the processing of your data violates the provisions of the General Data Protection Regulation dated April 27, 2016.;
providing Your personal data is voluntary, but necessary to take part in the recruitment process;
Your personal data will not be processed in the process of automated decision making.