Thank you for interest in HSBC. . Before you apply, please note that we will take into the consideration only applications that include the following statement: . "I hereby declare that I have familiarised myself with the Privacy Statement for Applicants published at http://www.about.hsbc.pl/careers and I give my consent to use my personal data included in my application for the purposes of recruitment in HSBC Service Delivery (Polska) Sp. z o. o. according to the rules described in the Privacy Statement for Applicants, as per the Regulation (EU) 2016/679 of the European Parliament and of the Council of 27 April 2016 on the protection of natural persons with regard to the processing of personal data and on the free movement of such data, and repealing Directive 95/46/EC (GDPR)." . Due to the high number of applications, we reserve the right to contact selected candidates only. . In case you would like to resign from participation in the recruitment process or withdraw previously sent application, please email us at:
[email protected]
Oferta z szybkim aplikowaniem
Na oferty z aktywnym "Aplikuj szybko" zaaplikujesz jednym kliknięciem. Korzystają one z danych używanych przez Ciebie przy ostatnim aplikowaniu. Jeśli jeszcze tego nie robiłaś/eś, nie przejmuj się. Za pierwszym razem trafisz na pełny formularz aplikowania.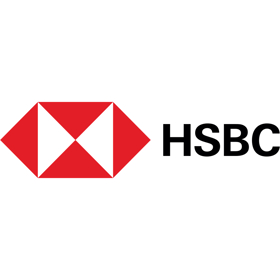 Senior Software Engineer (Wealth & Personal Banking IT)
HSBC Service Delivery (Polska) Sp. z o.o.About the company
Valid for 18 days

until: 03 Jun 2021

senior specialist (Senior)
Technologies we use
Expected
Java 8

Spring Boot

Git

Maven

Scrum

Kanban
About the project
In today's digital world, HSBC needs to continuously develop innovative ways of customer interaction with our products and services. We are building new technology and enhancing our existing systems and offerings, to allow us to maximise the benefits of the latest technological advancements and trends.
Digital is leading the way in defining, developing and delivering mobile centred smart banking. It is a foundational (digitally-centred) proposition which can be harnessed by our markets in support of the Growth Agenda.
Our goal is to enable mobile-centred smart banking faster, more effectively and in a way that sets the standard of modern banking and paves the way for bank of the future.
Your responsibilities
Work closely with engineering, test and analysis colleagues in their team.

Deliver solutions which use the latest technology (e.g. event driven microservices) but will exist in a vast estate which includes complex legacy systems.

Deal with ambiguity in requirements and technical solutions.

Be part of a strong and cohesive community of engineers across several countries and timezones.

Take ownership of code all the way from design to production - you build it, you support it.

Use agile and lean techniques to deliver value fast.
Our requirements
Java 8 or later, Spring Boot, Maven, Git.

Continuous Integration / Delivery tooling including Jenkins.

Microservice architectures.

API design and implementation using REST.

Test Driven Development.

Iterative agile techniques (e.g. Scrum, Kanban).
Optional
Cloud native, AWS.

Domain Driven Design, bounded contexts.

Pivotal Cloud Foundry, Mule, RAML.

An appreciation of the challenges of continuous delivery in a highly regulated, security focused domain such as banking a bonus!
What we offer
Flexible working hours

Informal work environment
Agile methodologies

Friendly teams and people focused attitude
Benefits

sharing the costs of sports activities

private medical care

sharing the costs of foreign language classes

sharing the costs of professional training & courses

life insurance

remote work opportunities

flexible working time

integration events

corporate sports team

doctor's duty hours in the office

retirement pension plan

corporate library

no dress code

video games at work

coffee / tea

parking space for employees

leisure zone

extra social benefits

employee referral program

opportunity to obtain permits and licenses

charity initiatives

family picnics

extra leave
HSBC Service Delivery (Polska) Sp. z o.o.
HSBC is one of the world's largest banking and financial services organisations. Our global businesses serve more than 40 million customers worldwide through a network that covers 64 countries and territories.
HSBC Service Delivery (Polska) Sp. z o.o. is HSBC's global finance, operations, risk and technology centre. We use our unique expertise and capabilities to provide specialised services – our people range from technologists transforming the banking experience to operations professionals managing 1.7 trillion payments a year.
Our Purpose – Opening up a world of opportunity – explains why we exist. We are bringing together the people, ideas and capital that nurture progress and growth, helping to create a better world – for our customers, our people, our investors, our communities and the planet we all share.
Scroll to the company's profile