Senior Test Engineer
DisplayLink (Poland) sp. z o.o.
więcej
Senior Test Engineer
Katowice, śląskie

pokaż mapę

Specjalista

26.10.2017
Pracodawca ma prawo zakończyć rekrutację we wcześniejszym terminie.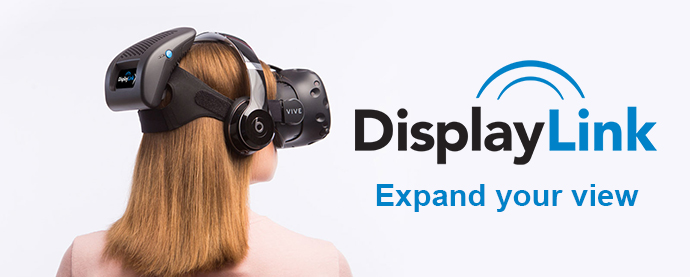 We are the leading software design company and chip manufacturer specialized in wireless/USB monitors, wireless VR, docking stations, video adapters and more. Our strengths are 15+ years of experience
with 150+ engineers and specialists world-wide.
We create solutions that are a breakthrough in currently existing technologies.
Our software is designed for Windows, macOS, Chrome OS, Ubuntu, and Android operating systems.
Our hardware allows for easy connection of any display to any computer, tablet or phone.
Specific technical skills are important - but you can learn these at DisplayLink, or of course you may already
have them. The tasks are going to change rapidly, so we need people who are smart, and get things done.
Due to constant growth of our R&D center in Katowice we are looking for strong candidates
for the position of:

SENIOR TEST ENGINEER
Location: Katowice

As a Senior Test Engineer at DisplayLink you will:
Influence development teams to help deliver best quality products
Report on progress and quality to Stakeholders
Shape and improve testing practices in DisplayLink
Contribute to product's definition
Mentor and coach test engineers
Create test plans for new features
Participate in various project consultancies requiring overseas visits

World-wide localizations:
USA California,
UK Cambridge,
Poland Katowice,
Taiwan New Taipei City,
Japan Tokyo
We work with:

Dell, HP, Lenovo, Toshiba,

Asus, AOC, Targus, Kensington,

Belkin and many others

To join us you should:

Learn fast and easy adapt to change
Have a strong expertise in the testing domain
Understand differences between testing and checking
Have some experience with automation and scripting
Be able to determine when test automation brings the most value
Understand that context matters
Be fluent in English

It would be nice if you have:

Strong interest in new technologies
Wide knowledge of testing tools and methodologies
Knowledge of Python or other scripting languages
Ability to swiftly move around Agile environments
We offer:
Complimentary training programs matched with individual needs
Possibility of participation in annual conferences – e.g. Testing Cup, Test Bash, Agile Cambridge, and others
Friendly and helpful environment with opportunities for personal development
Strong support from senior colleagues when you join and throughout your career
Permanent job contract at Katowice office
Competitive salary dependent on experience and qualifications
Relocation expenses as appropriate (for Katowice location)
Flexible working hours
Parking space available for every employee
Employee referral bonus
Additional health insurance package for you and your family
Minimal bureaucracy overhead and lightweight processes
Exciting team building events
Table football and VR gaming setup
Weekly community salad day, hot-dog day, sweets, full fridge and more other food related opportunities
Expanded social, sport, educational, hobbies, and health packages
…. and much more – dare to ask for details!
If you would like to join us please send your CV in English at [email protected] or click APLIKUJ below.

If you are not convinced, please send us an email [email protected] and made an appointment to visit us in our office in Katowice. You can then meet us and speak with our team members about the working environment.
For more information please visit
www.displaylink.com
English is our corporate language, so please carry on all correspondence in English.
We guarantee absolute confidentiality and protection of personal data.
Personal data will only be used in the recruitment process and future work.
Please add to your CV:
"Potwierdzam prawdziwość przekazanych danych i wyrażam zgodę na przetwarzanie i administrowanie moimi danymi przekazanymi do DisplayLink (USA, UK, PL) do celów rekrutacji pracowników (zgodnie z ustawą o ochronie danych osobowych z dnia 29.08.97 Dz.U.133 Poz.883). Jednocześnie oświadczam, że zostałam/em poinformowana/y, że mam prawo dostępu do treści swoich danych, prawo ich poprawiania, prawo sprzeciwu wobec ich przetwarzania w wyżej opisanym celu oraz wobec przekazywania danych innym podmiotom, a także prawo zażądania zaprzestania przetwarzania moich danych osobowych ze względu na moją szczególną sytuację. Podanie danych jest dobrowolne. Jednocześnie wyrażam zgodę na podejmowanie czynności mających na celu weryfikacje prawdziwości przekazanych przeze mnie dokumentów i informacji w nich zawartych."