Software Development Team Lead - Scrum Master
Rockwell Automation Sp. z o. o.
więcej
Software Development Team Lead - Scrum Master
Katowice, śląskie

Kierownik

27.12.2018
Pracodawca ma prawo zakończyć rekrutację we wcześniejszym terminie.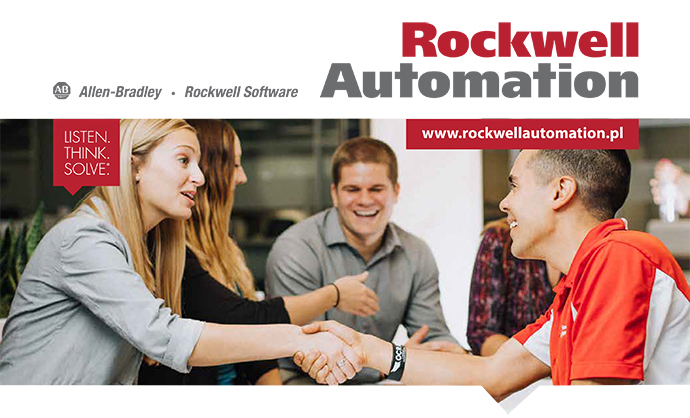 Rockwell Automation, the world's largest company dedicated to industrial automation and information. The company helps customers through leading technologies and a comprehensive portfolio of products, software and services. We are among 100 the most ethical companies globally.
Software Development Team Lead - Scrum Master
Location: Katowice

The Scrum Master is a member of an agile software development team. The Scrum Master is a servant leader who helps the team self-organize, self-manage, and achieve its goals via effective Agile, Lean, and ScrumXP practices. Can be a Scrum Master of 1-2 agile teams. Understands and effectively applies and coaches Agile and Lean principles within the Scaled Agile Framework (SAFe).
The Scrum Master creates and maintains an environment for continuous learning and relentless improvement. Helps the agile team coordinate dependencies with other teams and communicates status of these dependencies as needed. Collaborates with other agile teams to identify, promote, and adopt best practices and lessons learned to optimize team and program performance.
As a Team Lead responsible for the continued development and motivation of a highly productive software development group that consistently responds to and delivers products and solutions to our customers including internal customers. Functions as a key member of an intra-Business product development team, participating in the creation and execution of product development and delivery strategies.
Essential Functions:


Functional
Guides rather than drives teams toward objectives, goals, and continuous improvement
Initiates and fosters collaboration, communication, and team building
Works to remove impediments in the organization so that the team can remain focused on achieving its goals
Facilitates team and program relentless improvement
Helps assure the team follows ScrumXP/Agile best practices and product development processes
Helps the team achieve and improve in areas including quality, predictability, flow, and velocity
Facilitates ScrumXP, Agile and SAFe rituals including Daily Stand Up, Sprint Planning, mid-Sprint review, Demo, Retrospective, and Inspect and Adapt workshops
Coordinates solution implementation and delivery with other Scrum Masters and external teams
Effective and timely communication to all levels of the organization, including progress tracking and reporting
Maintain relevant metrics that help the team and program see how they are doing
Balances changes in direction or requirements while protecting the team so the team can achieve committed objectives
Collaborates with Product Owners to ensure team execution and performance are aligned with business objectives – near and long-term
Responsible for the direct management of a group of software developers and testers.
Responsible for 'team building' and frequent assessment and evaluation of direct reports.
Supports Manager in recruitment process.
Leadership
Helps to create a culture of openness, honesty, and transparency
Coordinates with other Scrum Masters and Shared Resources in planning meetings
Helps manage the teams relationships with outside stakeholders
Coordinates team efforts under architectural and portfolio governance
Collaborates with an engineering manager to build an agile culture in teams
Fosters a high-performing team by focusing on ever-improving team dynamics and performance
Helps protect the team from uncontrolled injection of work
Ability to deal with conflicts, failure, and protect team by saying "no"
Interpersonal
Maintains a positive demeanor during periods of uncertainty, pressure, and conflict
Acts as a model for addressing conflict and barriers to collaboration
Demonstrates servant leadership, facilitating and coaching rather than directing
Works to empower teams and individuals
Minimum Qualifications:
BS Electrical Engineering, BS Computer Engineering, or BS Computer Science required.
A minimum of 7 years' experience in new product development and design of software and has demonstrated technical leadership capabilities.
Experience should be in software development or related technical areas.
Experience should include significant background with large scale system development projects.
Minimum of 3 years' experience in an Agile development environment
In depth knowledge of agile methodologies and techniques
Must exhibit excellent interpersonal, verbal and written communication skills.
Experience in industrial automation product is a plus.
Why us?
| | | | | | | |
| --- | --- | --- | --- | --- | --- | --- |
| | | | | | | |
| flexible schedule | creative environment | friendly atmosphere | professional training | global team | people centric | language courses |
| | | | | | | |
| benefits package | cafeteria system | annual bonus | lunch funds | additional bonuses | life insurance | private health care |

Are you interested?

If you are interested in the vacancy, please send your application in English by online form.
We kindly inform that this offer is conditional and chosen candidates will have to go through background check process, performed by an external company. In case of negative verification results, Rockwell Automation will be entitled to withdraw the offer without any consequences.
All applications should have written the following clause:

Administratorem danych jest Rockwell Automation Sp. z o. o. z siedzibą w Warszawa 01-797, Powązkowska 44C. Dane zbierane są dla potrzeb obecnej rekrutacji, a w przypadku wyrażenia przez Panią/Pana wyraźnej i dobrowolnej zgody także dla potrzeb przyszłych rekrutacji. Ma Pani/Pan prawo dostępu do treści swoich danych oraz ich poprawiania. Podanie danych w zakresie określonym przepisami ustawy z dnia 26 czerwca 1974 r. Kodeks pracy oraz aktów wykonawczych jest dobrowolne ale konieczne do przeprowadzenia rekrutacji. Podanie dodatkowych danych osobowych jest dobrowolne i wymaga Pani/Pana wyraźnej zgody.