Software Engineer PHP
Perform
więcej
Software Engineer PHP
Katowice, śląskie

Francuska Office Centre, Francuska 34, 40-001 Katowice, Polska

pokaż mapę

Specjalista

Pełny etat

2019-08-14
Pracodawca ma prawo zakończyć rekrutację we wcześniejszym terminie.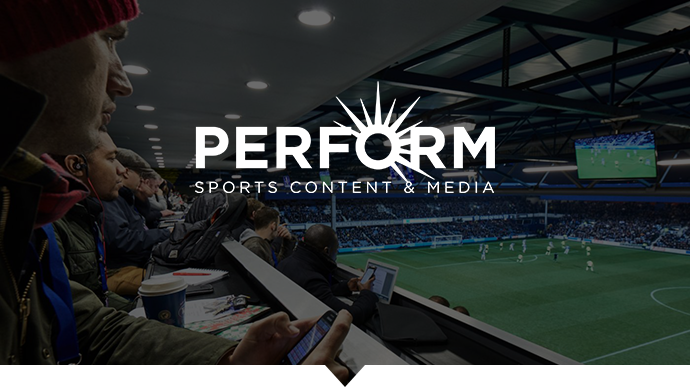 HERE'S A LITTLE MORE ABOUT US
Stats Perform collects the richest sports data in the world and transforms it through revolutionary artificial intelligence (AI) to unlock the most in-depth insights for media and technology, betting and team performance. With company roots dating back almost 40 years, Stats Perform embraces and solves the dynamic nature of sport – be that for digital and broadcast media with differentiated storytelling, tech companies with reliable and fast data to power their own innovations, sportsbooks with in-play betting and integrity services, or teams with first-of-its-kind AI analysis software. As the leading sports data and AI company, Stats Perform works with most of the top global sports broadcast companies, tech companies, sportsbooks, teams and leagues.
Software Engineer PHP
Miejsce pracy: Katowice
75958
HERE'S SOME INFORMATION FOR YOU
For Perform to have best widgets, apps, feeds and sites and be ahead of our competitors in the sports data and information market, we implement API that gives customers a consistent, yet flexible way around getting rich, stored in-house data for Soccer and more. Data contains detailed information about events that happened during live games. Such rich dataset is a good starting point for countless possibilities of new data that might be calculated, transformed, enriched and, in the end, provided to the end customer. One of the new enrichments for the existing API will be to offer our customers even more freedom in the ways how data can be queried and whole Scrum team will work towards achieving this.
In Opta, our mission is to create a global standard for live sports data. We believe that Opta data enhances and illuminates every area of sport, from live broadcasts and online coverage to professional performance analysis. We collect, package, analyse and distribute more live data, in more detail, than anyone else. The level of detail we collect brings an added dimension to the world of sport. It allows for more innovative broadcast coverage, more engaging online and print reporting and more intelligent professional analysis.
Opta is built on a consistent and reliable approach across our global data collection operation. Players and teams are compared using the same global standard, and it is this passion for consistency that has ensured that Opta has become the byword for credibility in the world of sports data.
Working in an Agile software development environment, as software engineer you will be responsible for the development and delivery of all aspects of the backend infrastructure supporting new customer facing features and new platforms.
HERE'S A BREAKDOWN OF WHAT YOU'LL DO (NOT ALL OF IT, JUST THE MOST IMPORTANT STUFF)
Working with Senior Developers, you will deliver and enhance a best in class digital data service. Deliver robust, modular and testable code adhering internal engineering procedures, code conventions and development methodologies.
Maintain high-quality coding standards to ensure the service is robust and simple to build on.
Contribute to comprehensive documentation that supports the development and system support lifecycles.
Collaborate with the Product and UX Design team on the delivery of the product requirements.
Supporting other Developers with their day-to-day problems.
DO YOU HAVE THESE ESSENTIALS?
Commercial experience in writing "clean" and well-designed PHP code
Ability to use design patterns in PHP applications
Experience with Laravel
Experience in SQL (CRUD operations, joins, unions) and MySQL
Knowledge and experience in application caching mechanisms
Professional approach to code debugging, detecting errors and potential problems
Deep knowledge about unit tests and experience in writing tests
Commercial experience in dependencies managers like composer
Experience in json and xml formats of data
Commercial experience with GIT or other distributed version control
IT WOULD BE GREAT IF YOU HAD THESE DESIRABLES TOO
Experience with Docker
Experience in administration and usage of Linux, experience in writing BASH scripts
Knowledge about AMQP (RabbitMQ), message, queue, producer and consumer
Performs effective code reviews with a focus on quality and performance
Understand deployment process and release policies and following it accordingly
Experience with BDD, DDD and Hexagonal Architecture
Knowledge about CDN caching systems
THE BENEFITS YOU WILL ENJOY WHEN YOU JOIN WILL INCLUDE…
Time for self-development at work
Internal Workshops and Working Groups
Internal and External Conferences
Udemy/Safari
Private medical healthcare program
Group insurance
Multisport
Flexible work hours
Work from home possibility
Breakfasts and fruits throughout the week
"Need-Break" Room with PlayStation and table soccer
……………..And there's more…… you'll have access to the Perform online learning portal (MindTools) and be part of our Career Deal, which aims to support your continued professional development. There's also a structured management development programme for you. *Please Note - some of these benefits will be available to you upon successful completion of your probation.Find out more at www.statsperform.com