Supplier Account Manager in EMEA Mechanical Metal Commodity Team
Philips
więcej
Supplier Account Manager in EMEA Mechanical Metal Commodity Team
Łódź, łódzkie

Specjalista

13.09.2018
Pracodawca ma prawo zakończyć rekrutację we wcześniejszym terminie.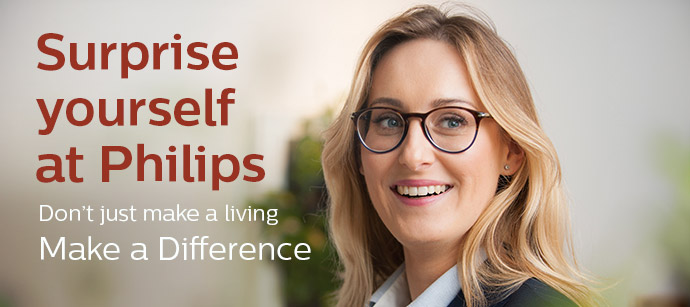 Supplier Account Manager in EMEA Mechanical Metal Commodity Team

Workplace: Łódź
No. Ref. 282795

Job Description:


In this role, you have the opportunity to:
Manage a regional supplier portfolio and deliver a strategic impact through supplier strategy development programs.
The aim is to ensure performance (productivity, quality, sustainability and delivery), growth and innovation while effectively managing risk and spend.
You will focus on Mechanical Metal Commodity in the EMEA region and support the Metal Cluster Team's Europe projects and scouting activities.
You are responsible for:
Managing Supplier performance score card using the Global Supplier Rating System and cross-functional stakeholder calibration
Identifying future business opportunities and NPI projects together with PE and based on provided Supplier innovation/ideas
Creating Supplier Strategy in full alignment with CM strategies to define Supplier related spend, targets, negotiations, RFX projects and spend pooling
Program manage execution by securing close alignment between, supplier, PE and business
Relentlessly driving impact to the bottom and top line through Supplier Performance Development and innovative negotiation approach
Implementing defined negotiation roadmap, target setting and business reviews
Encouraging Suppliers to share innovative ideas and/or solutions (e.g. by using SPICE) and provide insights into future technology roadmaps
Encouraging Suppliers to use LEAN approaches to co-create and deliver TCO savings opportunities (e.g. concept savings)
Conducting assessments to identify and manage critical supplier parameters on a continuous basis covering risk, regulatory compliance, financial exposure and related liabilities (e and creating corresponding mitigation and contingency plans with business continuity in mind
Ensuring full compliance regarding sustainability and regulatory requirements
Ensuring all contracts and RFX events are properly managed in contract and RFX management systems (e.g. source2contract), following defined processes, policies and guidelines
Managing and demanding continuously improved quality from supplier and driving clear actions to achieve this
You are a part of The EMEA Mechanical Metal Commodity team and you will report to the Commodity Regional Lead Mechanical Metal EMEA. You will be working most of the time remotely and will be collaborating with many teams.
To succeed in this role, you should have the following skills and experience:
University degree

(engineering/logistics/SCM/business

administration)
A minimum of 5 years commodity management experience
Project Management skills
Strong analytical and negotiation skills
Excellent interpersonal & communication skills
Ability to persuade and influence business decisions
Ability to work organized and independently, with a high sense of business ethics and responsibility
Fluent in English
Ability to do 25% travel
In return, we offer you:
A path towards your most rewarding career. Philips is growing its marketing capability enterprise wide. Succeeding in this market-based role in a complex environment will open many doors for your long term career, in other areas in Philips or otherwise. We also believe that we are at our best as a company when you are at yours as a person. Thus, we offer competitive health benefits, a flexible work schedule and access to local well-being focused activities.
Opportunity to build

new procurement capability

for Royal Philips
Yearly bonus based on performance achieved
Private medical care with option to extend it to family members
Benefit System cards
Discount for Philips' products

Philips Information clause
The processing of your personal data will take place in order to execute the recruitment process on the basis of the applicable law provisions, the legal basis for processing is Art. 6 (1) (c) of the General Data Protection Regulation of 27 April 2016 (hereinafter: "GDPR"). As part of this aim, the data can be used in the profiling process to direct job offers to candidates on qualifications relevant to the job position (Art. 6 (1) (f) of the GDPR). Data processing in a broader scope than it result from regulations of the Labor Code and for the purposes of future recruitment will take place on the basis of the consent expressed in the recruitment form (Art. 6 (1) (a) of the GDPR).
Please be advised that the controller of your personal data is Philips Polska sp. z o.o. with its registered office in Warsaw, Al. Jerozolimskie 195B (02-222 Warsaw) hereinafter referred to as the "Controller" or "Company".
Data Protection Officer (DPO)
The Controller has appointed a Data Protection Officer (DPO) with which you can contact with the following e-mail address: [email protected] in all matters regarding your personal data.
The period of data storage
Your personal data will be stored for a period of 6 months from the date of submitting the application or 1 year from the date of submitting the application with the consent to use it in future recruitment. Personal data will not be processed after your consent has been withdrawn or opposition has been filed, if such permission is granted.
Recipients of data
The recipient of personal data provided by you may be third parties supporting the Company in the recruitment process (consultancy in the field of recruitment, IT support), while these entities process data only in accordance with the Company's recommendations.
The rights of the data subject
You have the right to access your personal data, demand their rectification, removal, objection, limitation of processing, transfer of data to another controller and submission of a complaint to the President of the Office for Personal Data Protection if you consider that the processing of your personal data violates the law.
Providing by you your personal data collected by us on the basis of applicable provisions is voluntary, but necessary to execute the recruitment process. The consequence of not providing personal data will be the inability to participate in the recruitment process.
The consent expressed may be withdrawn at any time. Its withdrawal will not affect the lawfulness of processing your personal data prior to its withdrawal. You can object to profiling at any time. The statement of withdrawal of consent and objection should be sent to the e-mail address: [email protected].
Pełną informację odnośnie przetwarzania Twoich danych osobowych znajdziesz tutaj.