SW development Engineer – Red Badge RFPM
Convergys Lublin a company of Concentrix
więcej
SW development Engineer – Red Badge RFPM
Bułgaria

Specjalista

07.12.2018
Pracodawca ma prawo zakończyć rekrutację we wcześniejszym terminie.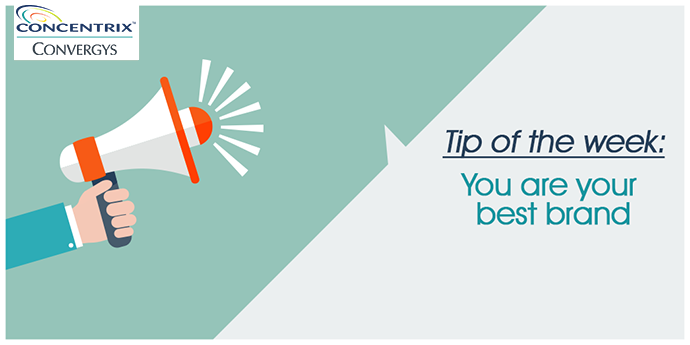 SW development Engineer – Red Badge RFPM
Location: Bulgaria


Summary:
This SW role will support the Swiss FAST-IT team on the pre-sales opportunity development of a full intend driven software defined IT architecture. Key elements of such an architecture include UCS, HyperFlex, Converged Systems (ex. FlashStack, FlexPod), automation with UCS-D, smart workload placement with Turbornomics (CWOM), Multicloud Management with Cloud Center, Application instrumentation with AppDynamics. Native Stand-Up clouds are based on Kubernetes and integration into PaaS platforms are mainly based on OpenShift and the new AZURE STACK. On the communication and security side we leverage the ACI fabric with L4-7 service insertion like for instance AVI, Checkpoint etc. For workload protection we work with Tetration.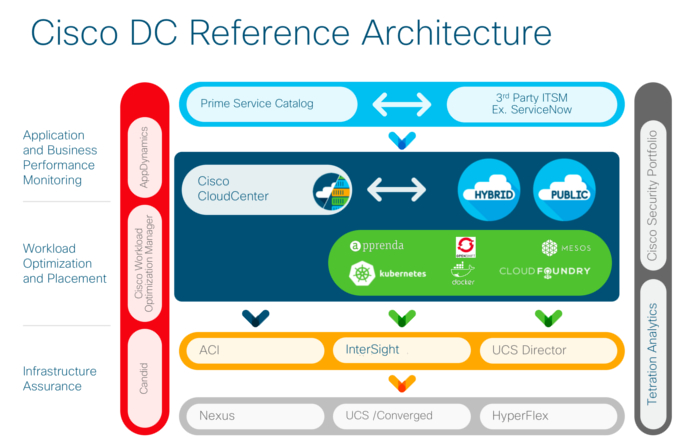 Team description
At Cisco Switzerland, the Swiss Fast IT Team is focusing on Solutions in the Data Center and Public Cloud. We are working with a big lab environment to demonstrate the power of integrated solutions forming modern, automated infrastructure and inter-connecting on-premise and public cloud offerings.
What You'll Do Duties and Responsibilities:
Build and configure modern data center architectures in our demo environment for specific customer presentations
Support the local System Engineers in building new environments, labs or demo flows
Write Scripts (pref. in Python, Ansible, Chef & Puppet) to integrate and automate tasks
Prepare and support for customer "Proof of Concepts"
Assist the local team in customer technical escalations with the TAC and keep the customer sentiment up
Prepare and hold workshops and run learning classes with customer and partners
Integrate Cisco and 3rd Party technologies to address customer requirements ex. a data protection soluiton based on Veeam
Working with Engineering to diagnose and resolve critical issues
Collaborates with Swiss existing and new customers, Swiss AM's and the entire Swiss DC team.
Skills / Requirements:
Bachelors or master's degree in Computer Science, Computer Engineering, Data Science, Information Technology, MIS,
Mathematics, Physics, or other equivalent (an emphasis on software design and programming practices preferred)
Passion for technology, creative thinker and problem solver
Programming Experience in Java and preferably with Pyhton, Ansible and/or node.js
Experience in using code versioning systems and open source platforms (git, stack-skill etc)
Basic Linux/Sysadmin skills, preferable with automation such as Ansible
Solid understanding of Internet Technologies (Routing, Switching, REST API)
Solid understanding of virtualization/cloud technologies (Vmware, AWS, AZURE)
Strong skills in communication, influencing, organizing, and highly self-motivated
Demonstrate leadership, interpersonal skills and team work. You have the ability to work in collaborative environment – all with a positive attitude
Fluent in English and German (written and verbal); French would be a big plus
EU citizenship


INSERT FOR APPLICATIONS FOR EMPLOYMENT The information you can provide to Convergys International Sp z o.o. in connection with your application for employment will be used by Convergys International Sp z o.o. to assess whether there are potential job openings currently available at our local sites. Subject to your consent below, we will retain your information for two more years so that we can contact you for potential future job openings at any of our sites or at any of our EU affiliates.
☐ Consent for future job openings: Yes, I want Convergys International Sp z o.o. to retain my personal data entered above as well as any additional application data I provide in connection with my application for employment for two more years in order to identify future job openings at Convergys International Sp z o.o. or any EU affiliate of Convergys International Sp z o.o. that fit my qualifications and to inform me via email or phone about such job openings.
Convergys International Sp z o.o. is located at Al. Wojska Polskiego 62 70-470 Szczecin (Szczecin office), ul. T. Szeligowskiego 6c 20-883 Lublin (Lublin Office). The withdrawal does not affect the lawfulness of the processing based on consent before its withdrawal. For a list of Convergys International Sp z o.o. affiliates and further information on how Convergys collects, processes and uses your data please see the Recruitment Data Protection Notice provided to you by Convergys International Sp z o.o.
KLAUZULA DLA KANDYDATÓW


Informacje, które możesz przekazać Convergys International Sp z o.o. w związku z Twoją aplikacją o zatrudnienie zostaną wykorzystane przez Convergys International Sp z o.o. aby ocenić, czy istnieją potencjalne oferty pracy obecnie dostępne w naszych lokalnych oddziałach. Na podstawie poniższej zgody, zachowamy Twoje dane przez kolejne dwa lata, abyśmy mogli skontaktować się z Tobą w sprawie potencjalnych przyszłych ofert pracy w jednym z naszych oddziałów lub w jednym z naszych oddziałów w UE.

Zgoda na przyszłe oferty pracy: "Tak, wyrażam zgodę aby Convergys International Sp z o.o. zachowało moje dane osobowe wprowadzone w aplikacji, jak również wszelkie dodatkowe dane dotyczące aplikacji, które przekazuję w związku z moim wnioskiem o zatrudnienie na dwa kolejne lata w celu zidentyfikowania ofert pracy w Convergys International Sp z o.o. lub w dowolnym oddziale firmy Convergys International Sp z o.o. w UE, które pasują do moich kwalifikacji i chcę otrzymać informację pocztą elektroniczną lub telefonicznie o otwarciu ofert pracy."
Convergys International Sp z o.o. znajduje się przy Al. Wojska Polskiego 62 70-470 Szczecin (biuro w Szczecinie), ul. T. Szeligowskiego 6c 20-883 Lublin (biuro w Lublinie). Możesz wycofać swoją zgodę w dowolnym momencie z przyszłym skutkiem, wysyłając wiadomość e-mail na adres <[email protected]>. Wycofanie nie wpływa na zgodność z prawem przetwarzania w oparciu o zgodę przed jej wycofaniem.
Listę oddziałów Convergys International Sp z o.o. oraz dalsze informacje na temat zbierania, przetwarzania i wykorzystywania danych przez Convergys można znaleźć w "Komunikacie o ochronie danych rekrutacyjnych" dostępnym w Convergys International Sp. z o.o.