System Architect
Ericsson
więcej
System Architect
Kraków, małopolskie

Specjalista

2018-02-17
Pracodawca ma prawo zakończyć rekrutację we wcześniejszym terminie.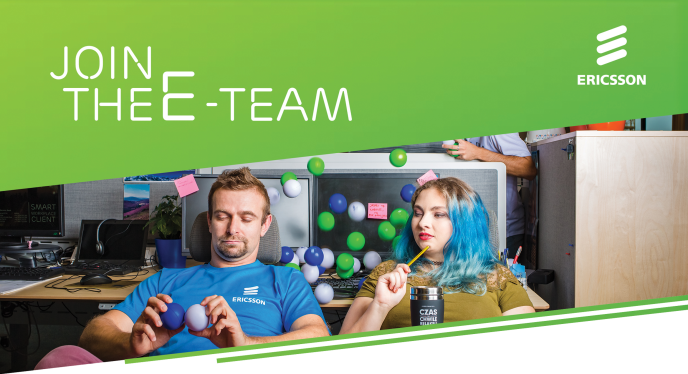 Position Summary
Ericsson Product Development Unit (PDU) Baseband and Interconnect (BI) develops hardware/software infrastructure and common functions for Ericsson Radio Base Station (RBS) - LTE RBS Generation 1 and Multi Standard (MS) RBS Generation 2.
PDU is responsible for the following parts of the Ericsson RBS:
Digital processing infrastructure - Digital Units/Baseband units
Transport interconnect (backhaul)
Radio interconnect (fronthaul)
Execution environment for all standards Radio Access Technology (RAT) - 2G,3G,4G,5G
Synchronization
Operations & Maintenance
Enclosures and power solutions
Equipment control
PDU BI takes care of RBS architecture and configuration, Energy Efficiency and Security aspects.
We organize in cross functional team of System Developers/Architects with long term system architecture responsibility and E2E solution delivery within PDU BI responsibility. Knowledge building and sharing, continuous improvement and innovation are parts of the daily work.
Responsibilities:
As a System Architect you will execute complex system studies and make decisions to meet technical requirement and conclusion in a timely manner. It will be your responsibility to identify the technical requirements based on business, customer needs and other opportunities. You always bring in the customer perspective in our design solutions. You will work close with strategic product owners and designers (Cross Functional Team - XFT) in SW, HW and verification parts of the organization as well as other System Developers.
Also, a System Architect will be responsible for:
Feasibility studies of new features of the Ericsson RBS
Evaluations and effort estimations
Requirements analysis and functional decomposition
Modeling SW behavior and high-level interface definitions
Close co-operation with SW development teams (XFTs)
Ensuring the high quality of delivered technical specification
Design of system module and software architecture
Preparationof technical documentation
Cooperation with Technical Leaders
Documentation of functional requirements
Requirements:
We are looking for candidates who have analytical skills, can understand complex problems, see the whole product solutions and enjoy leading technical work.
If You are a self-motivated person who enjoys working across technical areas and organizational boundaries, sees the beauty in finding simple solutions to complex problems and shows willingness to develop the knowledge to take lead in the evolution of the Ericsson RBS, this job offer is for You.
Also, we would expect from candidates as follow:
Master of Science degree
Strong communication skills and ability to build strong relationships both internally and externally
Focus on business and customer value
Leaderships skills
Ability to work independently and in the team
Logical and structured approach to analyze problems, organize work and plan actions
Strong experience in Radio Access Network/Base Stations Architecture
Focus on business and customer value
Knowledge of Ericsson MS RBS system and Baseband products will be taken as a plus
Genuine interest in all aspects of RAN technologies is a plus
What do we offer:
Stable employment on the basis of an employment contract,
Work based on developing the latest solutions in the area of mobile technology,
Clearly defined career paths, trainings,
Rich benefit package (private medical care for employee and his family, life insurance, Ok System, MultiSport, lunch voucher),
Work in an international environment based on cooperation,
Home office, flexible working hours, laptop and mobile phone,
Work – life balance.


If your interested in our offer, please apply via button APLIKUJ TERAZ

Please include the following statement:
Wyrażam zgodę na przetwarzanie moich danych osobowych dla potrzeb obecnego jak i przyszłych procesów rekrutacji, prowadzonych przez Ericsson zgodnie z postanowieniami ustawy z 29 sierpnia 1997 r. o ochronie danych osobowych (t.j. Dz. U. z 2002 r., nr. 101, poz. 926 ze zm.).