Systems Specialist (Business Operations)
JAMF
więcej
Systems Specialist (Business Operations)
Katowice, Chorzów, Gliwice, Zabrze, Ruda Śląska, Sosnowiec, Mysłowice, Jaworzno, Dąbrowa Górnicza, śląskie

Skargi 6, Katowice, Polska

pokaż mapę

Specjalista

Pełny etat

13.08.2019
Pracodawca ma prawo zakończyć rekrutację we wcześniejszym terminie.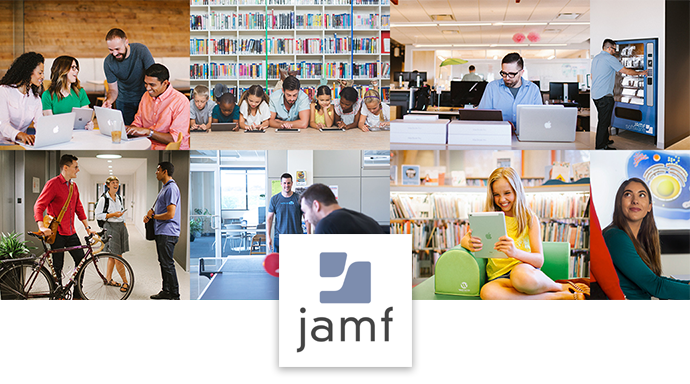 Jamf is the world leader in macOS and iOS management with offices in Minneapolis, Eau Claire, Cupertino, New York, Amsterdam, Katowice, Sydney, Hong Kong and Tokyo. We deliver, support and service the solution for Apple management needs in education and business.
Systems Specialist (Business Operations)
Place of work: Katowice

The Systems Specialist works in the Business Operations department and is primarily responsible for the maintenance and administration of the various systems used by Jamf. The Systems Specialist will spend their time completing needed administrative tasks, support both internal and external users, improve experiences, assist in quality assurance tasks and other systems related tasks as they are assigned. This person will work under the direction of the Systems Manager.
Responsibilities:
Complete all assigned Service Desk tickets in a timely manner with high customer satisfaction
Completion of all assigned project work in a timely manner and high level of quality
Create or update documentation based on projects or needs of the department
Monitor and improve data quality within the systems our team manages to make sure reports are accurate and processes run correctly
Ongoing customization/alteration of our CRM environment based on tasks assigned
Aid in quality control process to make sure completed projects are released to meet requirements and quality standards
Follow guidelines of the change control process set by the Systems team or other teams the Business Operations department collaborates with
Manage the end user and customer experience within the systems that both Jamf employees and our customers use to ensure a positive and effective experience
Be available outside normal business hours tasks for emergencies or tasks that need to be completed outside standard hours
Performs all job responsibilities in alignment with the core values, mission and purpose of the organization
Adheres to the highest moral, ethical and legal standards to deliver an environment that promotes respect, innovation and creativity
Supports and promotes a positive, inclusive workplace one in which the talents and strengths of our increasingly diverse workforce are welcomed, further developed and manifested in our work
Experience:
Proven working experience with CRM or ERP system (Required)
Interaction with a team in a help-desk style environment (Required)
2 year / Associate's Degree (Preferred)
Salesforce Administrator certification (Preferred)
A combination of relevant experience and education may be considered
Experience with the Salesforce.com platform (Preferred)
Experience with call center platform management (Preferred)
Interaction with a team in a help-desk style environment (Required)
Skills:
Basic understanding of basic web technologies (HTML, JavaScript and CSS) (Required)
Excellent Organizational Skills (Required)
Strong troubleshooting and problem-solving skills (Required)
Excellent Critical Thinking Process (Required)
Excellent written and verbal communication skills
Ability to interact effectively with co-workers in a results driven culture
Ability to interact with internal and external shareholders
Positive attitude
We offer:
On-boarding program in the headquarters in the United States
Flexible working
time
Work from home
when needed
Attractive medical and life insurance plans
Trainings and courses budget
High-tech equipment (Macbook Pro, Macbook Air, iPad, iPhone, Apple Watch)
Truly self-organized teams
Office in the center
of Katowice
Employment contract
26 days of paid holidays for everyone + 2 days of paid VTO (volunteer time off)
English lessons with native speaker