Talent Acquisition Specialist
Danfoss
więcej
Talent Acquisition Specialist
Grodzisk Mazowiecki, mazowieckie

Specjalista

05.04.2019
Pracodawca ma prawo zakończyć rekrutację we wcześniejszym terminie.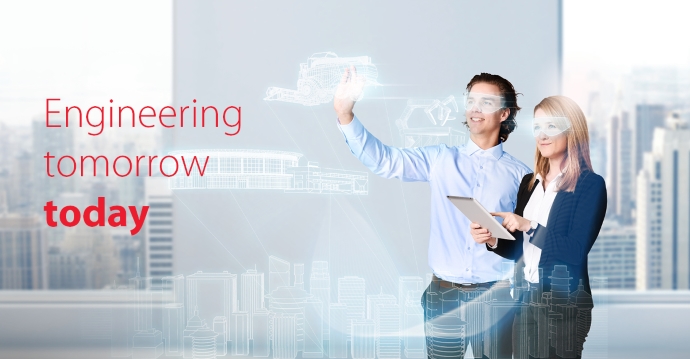 Talent Acquisition Specialist
Miejsce pracy: Grodzisk Mazowiecki

Danfoss EMEA Talent Acquisition team is offering a service for almost 30 countries on 3 continents. We are focused on delivery excellence using recruitment tools and systems to ensure onboarding high potential talents for our organization.
Currently we are looking for a Talent Acquisition Specialist for a defined time contract (16 months), who will become a part of international team of Recruiters.
You will report directly to HR Manager Recruitment and will be located in Poland, Grodzisk Mazowiecki near Warsaw.

On this role you will be managing end-to-end recruitment based on our global processes and in close cooperation with hiring managers and other stakeholders, acting as an advisor, expert and point of contact for managers, you will be updating/creating job descriptions and posting them to relevant channels, identifying key job responsibilities and criteria for success in order to source candidates effectively, facilitating discussions towards selection of the best suitable candidate, negotiating and extending offers to the candidates, running background and reference checks.
Background and skills:
At least 3 years of full life cycle talent acquisition experience
Excellent networking and communication skills
Ability to communicate with stakeholders from different organizational levels
A team player and willingness to support when needed on various recruiting initiatives and projects
Self-motivation and strong time management skills
Fluent English is a must
Cultural sensitivity
Customer orientation
Can do attitude
We offer:
Great opportunity to grow your professional skills being a part of an international team
Gaining knowledge about modern trends within recruitment
Continuous learning process
Holistic benefit remuneration package (Health & Life insurance, Multisport card, PPE)
Yearly bonus
Attractive salary
Work - life balance (possibility to work remotely from home)
We are Engineering Tomorrow
The world faces growing populations, booming urbanization and rapid climate change. At Danfoss, we engineer ready-to-use solutions to these challenges. We build energy-efficient solutions that reduce food loss and make cities cleaner – using digital technology to make systems smarter and more connected – and we engineer innovative new ways to save energy and transition to clean energy for the good of our climate.
Join Danfoss
Danfoss gives you unique opportunities to put your skills to good use, make an impact and shape an exciting career. We encourage employees to take charge, do extraordinary things and run the business like it was their own. Danfoss is a high-performance technology company. We give you opportunities to learn and grow – both professionally and personally – while still maintaining a healthy work/life balance. Join Danfoss to be part of a world-class team of over 27,000 people in 56 countries that engineer tomorrow and build a better future.
Danfoss is an EO employer and VEVRAA Federal Contractor. All qualified applicants will receive consideration for employment without regard to race, color, religion, sex, national origin, age, disability, veteran status, or other protected category.
Wyrażam zgodę na poniższe oświadczenia dotyczące przetwarzania przez Danfoss moich danych osobowych.
Przetwarzamy Twoje dane osobowe kładąc szczególny nacisk na ich bezpieczeństwo. Aby uzyskać więcej informacji, zapoznaj się z szczegółami bezpieczeństwa informacji w naszej firmie - Polityka rekrutacji i Polityka Prywatności Danfoss.
Uprzejmie prosimy o przeczytanie i zaakceptowanie wymienionych formularzy i zasad przed złożeniem aplikacji.
Niniejszym wyrażam zgodę na:
Udostępnianie i przetwarzanie mojej aplikacji i zawartych w niej danych osobowych przez odpowiednich pracowników firmy Danfoss odpowiedzialnych za proces rekrutacji na całym świecie w ramach spółek Grupy Danfoss oraz autoryzowanych partnerów Danfoss. Informacje na temat krajów działania Danfoss Group można znaleźć na stronie www.Danfoss.com.

Przechowywanie przez firmę Danfoss mojej aplikacji i wszelkich dodatkowych danych osobowych uzyskanych podczas procesu rekrutacji przez okres 12 miesięcy (dot. osób spoza USA) oraz 36 miesięcy (dot. obywateli USA ubiegających się o pracę w USA) od momentu odrzucenia mojej aplikacji.

Informację - Rekrutacja

Politykę Prywatności Danfoss
Niniejszym potwierdzam, że przeczytałem i zrozumiałem treść niniejszego Formularza Zgody – Rekrutacja i wyrażam zgodę na przetwarzanie moich danych osobowych w sposób określony w niniejszym dokumencie.
W przypadku jakichkolwiek pytań dotyczących polityki prywatności danych w Danfoss, prosimy o kontakt z Group Data Privacy Officer pod adresem [email protected]
W każdej chwili możesz wycofać swoją zgodę. Jeśli wycofasz swoją zgodę, Danfoss przerwie przetwarzanie Twoich danych osobowych i usunie je, chyba że będziemy mogli kontynuować przetwarzanie i przechowywanie Twoich danych osobowych na innej podstawie prawnej lub będziemy zobowiązani przez odpowiednie organy do ich przetwarzania w związku z obowiązującymi przepisami. Możesz wycofać swoją zgodę, logując się do swojego profilu, wybierając "Ustawienia konta", a następnie klikając "Usuń moje konto". Pamiętaj, że wycofanie konkretnego wniosku o pracę nie spowoduje usunięcia konta i danych osobowych.