Tax Manager – Group Tax Reporting
Precision HR Sp. z o.o.
więcej
Tax Manager – Group Tax Reporting
Kraków, małopolskie

Kierownik

2018-10-19
Pracodawca ma prawo zakończyć rekrutację we wcześniejszym terminie.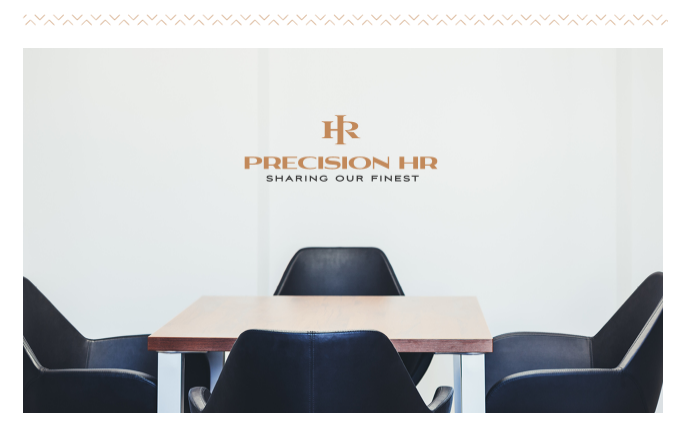 Tax Manager – Group Tax Reporting
ROLE PURPOSE:
Provide expert analysis of tax charge and tax balances for Upstream/Downstream Sector including insightful and relevant commentary on the results
Expert analysis of tax charge and balances for Upstream/Downstream Sector
Provide expert input on Upstream/Downstream Tax Accounting issues in support of country tax reporting focal points
Provide tax reporting management information to key stakeholders
Work on other matters assigned where value and priorities dictate
Ensure high quality training material in place based on identified needs of County Tax teams/FINOPs and Controllers.
Ensure that high quality relevant Group Tax Reporting guidance is in place to meet the needs of the tax community.
MAIN RESPONSIBILITIES:
Accountable for analysis of Upstream/Downstream tax charge, tax balances and tax exposures, to facilitate sign off by Group Tax Reporting Manager and ultimately EVP Tax
Act as a Functional subject matter expert for Upstream/Downstream tax accounting matters, including reviewing all applicable Group Audit Review Papers.
Assist Competitor analysis and tax charge understanding of drivers; for external advice on tax charge; support Investor Relations on investor questions and commentary
Ensure timely execution of the tax reporting process each quarter, to comply with all relevant accounting standards (e.g. IAS 12)
Assist in identifying relevant developments in accounting standards and in particular IAS 12 and ensure impact is understood and required actions taken for Tax Community to comply.
Assist in process of preparing and maintaining high quality training material based on identified needs of County Tax teams/FINOPs and Controllers. In developing training material seek to learn from other areas of the company with similar training issues.
Working with Senior Tax stakeholders identify training needs in the organization and plan and execute training utilizing other resources in the team or in the wider tax community as appropriate
Identify Tax Reporting SME's in the Tax Community (Including FINOPS) and work to leverage the benefit of that knowledge throughout the tax community.
Measuring Tax Reporting performance, providing feedback to Country teams and Tax Leadership Team and also working with Tax community to continuously improve reporting performance.
Ensure Annual SOX controls are operated in accordance with Control descriptions.
Take part in special tax projects and play active part in the Tax community where required
Support the development and implementation of standards and priority processes in accordance with the Tax Management Framework and Controls
DIMENSIONS:
Significant level of Tax exposures
Interface with 50+ tax reporting focal points
SPECIAL CHALLENGES:
Providing relevant Tax accounting and reporting training to a Global tax community with widely differing skill levels and training needs from a central location
Upstream/Downstream Sector tax analysis contains specific challenges to understand and communicate complex issues to senior management
Provide timely, insightful and reliable management information in relation to the tax impact on the Upstream/Downstream business clearly identifying past and future trends and patterns. Specifically relating to the Upstream/Downstream tax charge, deferred and current tax balances and exposures to provide meaningful analysis and information to key stakeholders
Understanding and providing assurance on the tax reporting features of a large number of countries / operating units
Balance workload between Assurance work and Management Information
POSITION COMMENT:
This role provides an excellent development opportunity with direct exposure to a number of senior stakeholders both within Tax and the wider Finance community.
The role requires the ability to identify critical issues, despite working with complex and ambiguous data, and the ability to be creative in providing solutions
REQUIRED QUALIFICATION AND EXPERIENCE:
Strong understanding of tax accounting under IFRS
Substantial experience in business taxation working another multinational, or professional firm
Working in a Global environment and dealing with remote stakeholders/customers
Effective communicator of complex tax issues, both written and oral, including to senior Tax and Finance Management
Adapting to new or changing circumstances and ambiguous or pressured situations
Effective team player on Tax and cross-functional/cross-sector teams
Effective client management and task planning and prioritization skills
Demonstrated ability to evaluate tax risks, balance risk with Business Objectives and make recommendations that are objective, practical, technically appropriate and supportive of the Function's objectives
Osoby zainteresowane prosimy o przesyłanie aplikacji klikając w przycisk aplikowania.

Please remember, your CV has to include the clause below.
I hereby give consent for my personal data included in my application to be processed by Precision HR Sp. z o.o. with its registered office in Cracow, for the purposes of the present and future recruitment processes under the article 6 paragraph 1 (a) of the Regulation (EU) 2016/679 of the European Parliament and of the Council of 27 April 2016 on the protection of natural persons with regard to the processing of personal data and on the free movement of such data, and repealing Directive 95/46/EC (General Data Protection Regulation).
We reserve the right to respond only to the selected candidates.