Ważna jeszcze 1 dzień

do: 25 lis 2020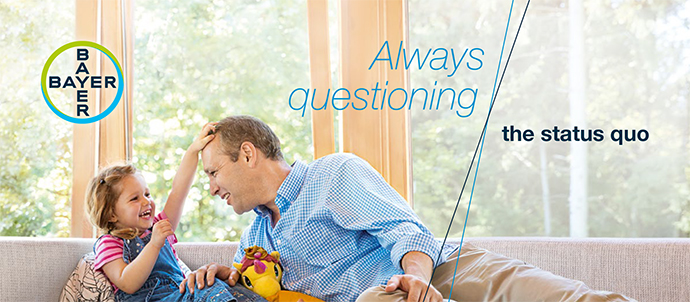 Bayer is a global enterprise with core competencies in the Life Science fields of health care and agriculture. Its products and services are designed to benefit people and improve their quality of life. At Bayer you have the opportunity to be part of a culture where we value the passion of our employees to innovate and give them the power to change
Team Leader Regional Credit Management
Miejsce pracy: Gdansk
276006

Main responsibilities:
Lead Regional Credit Management Team ~10 employees (Associates through Experts)
Managing the daily workload of the team
Ensure timely, compliant, and accurate processing of Credit Management tasks
Driving constant improvement
Participation in projects
Supporting transitions of activities into SSO
Support to Global Team Lead of Credit Management
Requirements:
University Degree or equivalent education in business administration, credit risk management (5+ years of experience)
Credit and Risk Management knowledge
Experience in SSO/Corporate environment
Leadership experience as a benefit
Ability to lead teams in virtual mode
Very good presentation skills, process knowledge and good organization skills
Independency
English C1
Advanced MS Office, knowledge of SAP
WE OFFER
Flexible working hours
Training for a role and opportunity to learn
Attractive salary and bonuses
Office in a comfortable business center
Complex medical care (including DENTAL care) and individual life insurance, sports card
Good working conditions and comfortable working environment: relax and creativity room
A room for parents and children
Bayer is an equal opportunities employer. In the selection process we are guided only by the competencies we require for a particular position.

At Bayer, we believe that our employees deserve to work in an environment where fairness and respect are the foundation of our organizational culture.
Bayer is a global enterprise with core competencies in the Life Science fields of health care and agriculture. Its products and services are designed to benefit people and improve their quality of life. At Bayer you have the opportunity to be part of a culture where we value the passion of our employees to innovate and give them the power to change
Team Leader Regional Credit Management Numer ref.: 276006
Main responsibilities:
Lead Regional Credit Management Team ~10 employees (Associates through Experts)
Managing the daily workload of the team
Ensure timely, compliant, and accurate processing of Credit Management tasks
Driving constant improvement
Participation in projects
Supporting transitions of activities into SSO
Support to Global Team Lead of Credit Management
Requirements:
University Degree or equivalent education in business administration, credit risk management (5+ years of experience)
Credit and Risk Management knowledge
Experience in SSO/Corporate environment
Leadership experience as a benefit
Ability to lead teams in virtual mode
Very good presentation skills, process knowledge and good organization skills
Independency
English C1
Advanced MS Office, knowledge of SAP
WE OFFER
Flexible working hours
Training for a role and opportunity to learn
Attractive salary and bonuses
Office in a comfortable business center
Complex medical care (including DENTAL care) and individual life insurance, sports card
Good working conditions and comfortable working environment: relax and creativity room
A room for parents and children
Ogłoszenie archiwalne