Technical Integration Solution Lead
Kompania Piwowarska
więcej
Technical Integration Solution Lead
Prague, Czechy

Kierownik

24.05.2018
Pracodawca ma prawo zakończyć rekrutację we wcześniejszym terminie.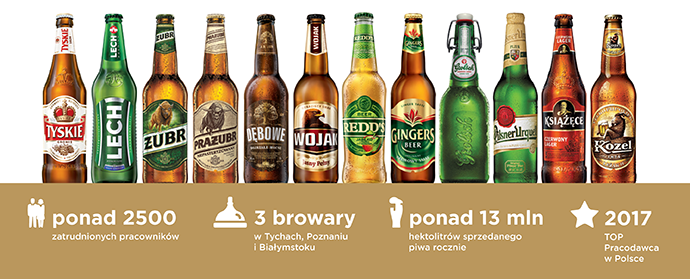 Technical Integration Solution Lead
Location: Prague, CZ

Outputs and Responsibilities:
Define the governance of technical integration across ABEG Regional Landscape
Define the integration architecture and integration rules for all integration patterns within the company
Support Application Maintenance System (AMS) team for production issues and incidents.
Assist with Knowledge Transfer to AMS team as part of each implementation, as well as landscape alignment activities.
Support Remediation requirements to ensure any new interfaces or changes do not impact existing solutions/integration.
Understand existing Regional template solution, review new Integration requirements considering reuse and define solution approach.
Definition of Interface agreement every time that new interfaces or changes in the existing ones are required.
Assist with the review and approval of interfaces functional requirements, both Project and Support related, approving requirements during design, before build starts, and review of development before TCT (Technical Component Testing) completed
Define proof of concept for new functionality and assist the ABEG architecture team and Service Delivery Team
Configure Business process Monitoring for alerting across interfaces
Assist with Knowledge Transfer to AMS team as part of each release
Attending the relevant CAB/TAB to present the change for approval
Support the Technical Integration of day to day activities within Solution Delivery and Service Delivery.
Competence Requirements:
Relevant technical skills as listed below
Ability to network inside and outside of organization
Very good stakeholder management
Business Integrity
Ability to work in matrix organization with multicultural talent
Knowledge and Experience Required:
5+ years Integration Lead / Technical Architecture experience:
Hands on experience with PI Middleware - essential
Previous ABAP / JAVA development experience – essential
ABAP development and issue resolution experience – essential
Charm and Transport Management, CTS+ - beneficial
Archiving and OpenText – beneficial
SAP Solution manager and Business Process Monitoring
4+ years PI experience (PI certified – beneficial)
SLD administration – essential
Development of ICO's – beneficial
Configuration and setup of alerting – essential
SAP Solution manager and Business Process Monitoring – beneficial
Root cause analysis and WILY – beneficial
Charm and Transport Management, CTS+
Experience in PI development and configuration via ESR and ID, as well as exposure to enterprise services being beneficial.
Archiving and house-keeping requirements, across all integration components, example PI messages, Idocs and files related to FTP processes.
SAP Integration – SAP CP, SAP Data Integration Architecture, SAP PO, SAP CPI, SAP IoT architecture, SAP Cloud Integration, SAP Cloud Security, iPaaS, API Management, Omni-channel integration
SAP ChaRM (change request), Technical Monitoring and CGM
SAP Enterprise Information Management – SAP Data Migration to SAP HANA, SAP BODS, SAP Data Services, SAP SLT, SAP Information Steward, Data Quality Management & SAP ETL skills
SAP Technical Architecture – Technical Architecture, BASIS Administration, Cloud Architecture, Hybrid Cloud, DevOps methodology, SAP HANA, SAP HANA migration, Upgrade, Security, Performance, Monitoring, High Availability, Sizing, GRC.
We offer:
Place of work can be in Prague, CZ
The environment of growing company
Opportunity to work for top brands within the industry
Cooperation with senior leaders from all over the globe
Unique working place in newly designed offices in the inner centre of Prague
Competitive salary and benefits program
PRACUJ Z NAMI
I TWÓRZ MARKĘ MISTRZÓW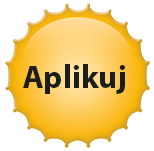 Kompania Piwowarska skupia trzy browary o wieloletniej historii: Tyskie Browary Książęce (rok założenia - 1629), Browar Dojlidy w Białymstoku (1768) i Lech Browary Wielkopolski w Poznaniu (1895). To w nich warzymy najchętniej wybierane przez Polaków piwa, między innymi: Żubra, Tyskie, Lecha, Dębowe, Redd'sa oraz kolekcję specjalności Książęcego. Sprawdzone receptury, naturalne składniki, nieskazitelna czystość w naszych browarach a przede wszystkim umiejętności doświadczonych piwowarów - to wszystko sprawia, że warzone przez nas piwa są cenione w Polsce i za granicą. Jako firma odpowiedzialna społecznie troszczymy się o ludzi i środowisko wokół nas. Realizując strategię "Postaw na piwo" promujemy odpowiedzialność i umiarkowanie w spożywaniu alkoholu, szkolimy sprzedawców, oszczędzamy wodę i energię, wspieramy rozwój naszych partnerów biznesowych i angażujemy się w wolontariat. Mamy zaszczyt być sponsorem wielu lokalnych klubów sportowych, wspierając dyscypliny takie, jak piłka nożna, piłka ręczna, hokej czy żużel.