Technical Services Manager – RIM Department
Fujitsu Technology Solutions Sp. z o.o.
więcej
Technical Services Manager – RIM Department
Łódź, łódzkie

pokaż mapę

Kierownik

03.10.2018
Pracodawca ma prawo zakończyć rekrutację we wcześniejszym terminie.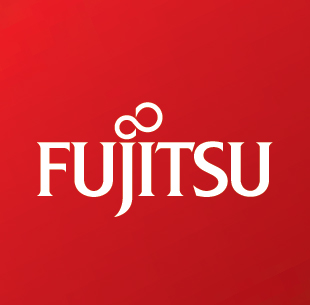 Fujitsu is the leading Japanese information and communication technology (ICT) company, offering a full range of technology products, solutions, and services. Fujitsu Global Delivery Center Poland employs specialists within six business lines: Research & Development and Business Application Services, Remote Infrastructure Management, BPO, Service Management, Service Desk and EMEIA Finance and Supply Chain Services. We invite to our team programmers, IT specialists, administrators and IT engineers, candidates interested in career in IT, accounting and finance specialists, linguists and customer service professionals.
Technical Services Manager – RIM Department
About the job
Purpose of Role:
Responsibility of Technical Services Manager is to provide Infrastructure and Service Management (3rd Line Data Centre and End User Computing areas) services according to ITIL processes:

Incident management
Change Management (Standard Changes / RfSs)
Asset Management
Service Level Management
Continuous Service Improvement

The role holder manages and directs teams in the planning, development and maintenance of information systems infrastructure, including long range planning and budgeting.
Responsibilities:
Leadership
Manages and directs operations team to achieve business targets
Leads and implements high performance culture in their teams
Identifies and develops people with management potential
Ensures Talent and Resource Management processes are properly executed in their areas
Account Management
Manages SLA performance and customer expectations for excellent delivery
Being in charge of accurate billing of services to their customers as well as keeping financial control of their operations
Conducts monthly operational reviews and quarterly business reviews with the relevant stakeholders and keeps the Statement of Work (SOW) up to date
Assesses risks and defines mitigation actions according to the risk management process in order to ensure business continuity
Acts as a final point of escalation for their accounts
Builds strong relationship with both account teams and customers
Proactively seeks for improvement of service support standards & practices "CSIP"
Ensures team follows standard operating procedures for all operational functions
Assists in developing or updating standard operating procedures for all business operational activities
Capability development and strategic planning
Develops and recommends strategic and tactical plans for the delivery of technical services
Drives initiatives in the management team and organizationally that contribute to long-term operational excellence
Leads local and global projects that increase the maturity of the operations
Supports in pre-sales activities, including service modelling for MIS tenders
Requirements
Skills & Qualifications
Excellent English speaker
Previous experience in a managerial role
Adequate knowledge of organizational effectiveness and operations management
Previous experience in technical aspects of the infrastructure related Service at least in one of the following areas:

Microsoft Active Directory and Microsoft Security Model
Server Management (UNIX/Linux/Wintel)
Networking Protocols and/or Hardware
Databases (My SQL, MS SQL, Oracle, etc.)
Virtualization Technologies (Citrix, etc.)
Enterprise Management (SCCM, SCOM, etc.)
Storage (Fujitsu, IBM, Hitachi, NetApp, etc.)

Previous experience or possessing big potential in finance, commercials and negotiations
Excellent interpersonal and operational skills
Excellent people management skills
Excellent operational & strategic business acumen
Logical and Analytical approach
Extensive knowledge of the ITIL Service Support standards & practices
Why Fujitsu ?

Opportunities to build a successful career path

Flexibility - we are open to dialogue– many positions allow working part time or home office

Internal and external training

Attractive salary

Great atmosphere and a chance to work with inspiring people from all around the world

Integration events and Corporate Social Responsibility projects

Unlimited access to training platforms

Relocation support

Private medical care

Sport cards (OK System, Benefit System) – access to sports facilities throughout the city/Lunch subsidies
Discounts for Fujitsu employees in many places throughout Lodz

Fresh fruit
Find and visit us!
Fujitsu
Textorial Park
ul. Fabryczna 17
90-344, Łódź
Nowa Fabryczna
ul. Składowa 35
90-127, Łódź
University Business Park
Ul. Wólczańska 178
90-530 Łódź
I declare that I consent to processing by Fujitsu Technology Solutions Sp. z o.o. registered in Warsaw (02-231) at 137 Jutrzenki Street, my personal data contained in my application in order to carry out the recruitment process, in relation to art. 6 par. 1 lit. a of the General Data Protection Regulation dated April 27, 2016.