Technical Services Team Manager
Fujitsu Technology Solutions Sp. z o.o.
więcej
Technical Services Team Manager
Łódź, łódzkie

pokaż mapę

Kierownik

2019-03-22
Pracodawca ma prawo zakończyć rekrutację we wcześniejszym terminie.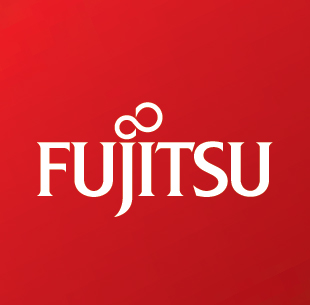 Fujitsu is the leading Japanese information and communication technology (ICT) company, offering a full range of technology products, solutions, and services. Fujitsu Global Delivery Center Poland employs specialists within six business lines: Research & Development and Business Application Services, Remote Infrastructure Management, BPO, Service Management, Service Desk and EMEIA Finance and Supply Chain Services. We invite to our team programmers, IT specialists, administrators and IT engineers, candidates interested in career in IT, accounting and finance specialists, linguists and customer service professionals.
Technical Services Team Manager
About the job
Purpose of Role:
Technical Team Manager will be responsible for managing a team of RIM IT Engineers of specialties depending on the team stream:

Server, Database, Virtualization, Messaging & Collaboration, Network, Applications Packaging, Storage, RIM Monitoring and/or other Enterprise Management.

Main role of Technical Team Manager is to influence service delivery, achieving required service levels and customer satisfaction through team and individuals management/development, as well as participation in managing operations through team/project leadership.
Requirements
Responsibilities: (which may be delegated)
Technical Capability. Manages, leads and motivates a team supporting other teams and team members with technical queries relating to customer specific maintenance, issues and problems. Supervises a team that delivers support to a wide range of technical systems or in-depth product knowledge, helping to define and implement technical best practice to ensure service levels are met.

People skills. Identifying and developing people with technical or management potential. Identifying and recruiting appropriate people. Deploying work packages/objectives appropriately.

Business Awareness. Develops an understanding of the customers' environment and service delivery requirements to enable successful delivery of the service. Ensuring that Service requirements are clear and understood. Plans to achieve cost effective results.

Process. Manages established processes/procedures, drives improvements as appropriate to resolve enquiries, issues or problems. Controls and maintains operational documentation to ensure that the team operates within defined guidelines and procedures Manages continuous service improvement.

Problem Solving. Takes ownership of issues identified. Seeks and manages team to find optimal solution or temporary workaround. Escalates and/or gains support where necessary to resolve the problem. Co-operates with account team and/or vendor support to provide technical input into incident and problem resolution process. Co-operates and instructs on-site engineers of diagnosed server issues. Understanding what needs to be done to meet requirements and achieve SLA' s.

Service Level. Manages and plans work and reports on progress against service level, cost, time and specification. Drives to continuously meet and exceed customer expectations. Achieves service levels either in problem resolution and/or in maintaining the availability of the service.

Management/Team Working. Leads, motivates and develops a service delivery team with minimal supervision, to ensure effective team working and delivery of required output. Acts as an effective and helpful member of the team, demonstrating personal leadership, initiative and drive.

Customer Relations. Establishes multiple relationships with all levels within the customer and own organization both internally and externally to improve customer satisfaction and service delivery. Acts as escalation point for client and customer. Intervenes to achieve required result.

Professional Development. Takes responsibility for learning about current products / systems builds / infrastructure layouts, to support daily business requirements. Ensures team stays up to date with current and new products, tools and techniques, encouraging their use within the business to promote continuous improvement of capability. Develops appropriate leadership styles and interpersonal skills to perform role.

Project Work. Schedules and manages technical teams to deliver small to medium infrastructures and technical designs to meet project plans.

Security. Complies with all ICL-KME CS, Poland GDC and IS policies, regulations and contractual obligations. Provides observance of Security Policies by employees
Why Fujitsu ?

Opportunities to build a successful career path

Flexibility - we are open to dialogue– many positions allow working part time or home office

Internal and external training

Attractive salary

Great atmosphere and a chance to work with inspiring people from all around the world

Integration events and Corporate Social Responsibility projects

Unlimited access to training platforms

Relocation support

Private medical care

Sport cards (OK System, Benefit System) – access to sports facilities throughout the city/Lunch subsidies
Discounts for Fujitsu employees in many places throughout Lodz

Fresh fruit
Find and visit us!
Fujitsu
Textorial Park
ul. Fabryczna 17
90-344, Łódź
Nowa Fabryczna
ul. Składowa 35
90-127, Łódź
University Business Park
Ul. Wólczańska 178
90-530 Łódź
I declare that I consent to processing by Fujitsu Technology Solutions Sp. z o.o. registered in Warsaw (02-231) at 137 Jutrzenki Street, my personal data contained in my application in order to carry out the recruitment process, in relation to art. 6 par. 1 lit. a of the General Data Protection Regulation dated April 27, 2016.
INFORMATION CLAUSE
We hereby inform you that:
the administrator of your personal data is Fujitsu Technology Solutions Sp. z o.o. registered in Warsaw (02-231) at 137 Jutrzenki Street;
contact with a person, who performs the tasks of the Data Protection Officer at Fujitsu Technology Solutions Sp. z o.o., is possible via an email address: [email protected]) or in writing to the address of the data administrator with the note "Data Protection Officer";
processing of personal data within the scope provided in the application takes place in order to conduct and resolve the recruitment process for the position, while the legal basis for their processing is art. 6 par. 1 lit a of the General Data Protection Regulation dated April 27, 2016.;
Your personal data might be transferred to other entities of Fujitsu Technology Solution with which Fujitsu Technology Solutions Sp. z o.o. cooperates in the realization of the recruitment process.
Your personal data might be forwarded to

Izrael on the basis resulting from decision of the European Commission about the appropriate level of protection of personal data.
Japan, using appropriate protection in the form of standard data protection clauses approved by the European Commission
You have the right to obtain copies of data transferred to a third country based on a written request submitted to Fujitsu Technology Solutions Sp. z o.o.;

Your personal data will be kept for the period of 12 months from the moment the application;
You have the following rights related to the processing of personal data by the administrator:

access;
rectification;
remove;
processing restrictions;
raise objections to the processing;
transferring data to another personal data administrator;
raise objection to the processing of data in the process of automated decision making, including profiling;

You have the right to withdraw your consent to the processing of your personal data at any time, without affecting the legality of the processing which has been carried out on the basis of consent before its withdrawal;
You have the right to lodge a complaint with the supervisory body competent for personal data protection, if you acknowledge that the processing of your data violates the provisions of the General Data Protection Regulation dated April 27, 2016.;
providing Your personal data is voluntary, but necessary to take part in the recruitment process;
Your personal data will not be processed in the process of automated decision making.