Actuarial Specialist
Aviva SERVICES Sp. z o.o.
więcej
Actuarial Specialist
Warszawa, mazowieckie

Specjalista

2017-09-17
Pracodawca ma prawo zakończyć rekrutację we wcześniejszym terminie.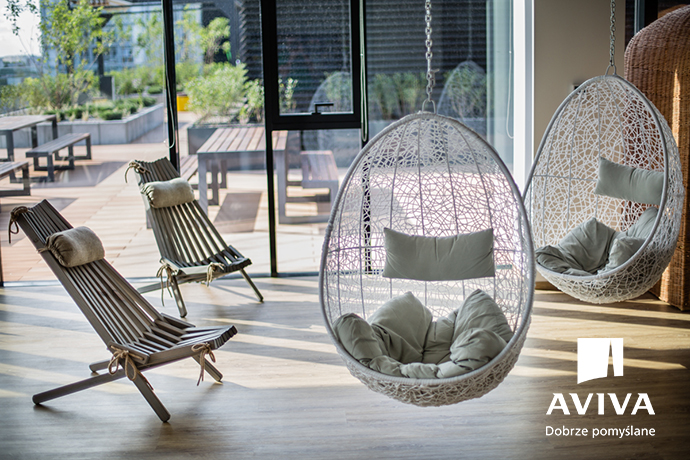 Aviva is one of the leaders on the insurance market in Europe, we also operate in Asia and Canada. For 33 million customers in 16 countries, operates nearly 30 thousand employees. Aviva appreciates people for who they are and for the contribution which they carry.
Join our team.
ACTUARIAL SPECIALIST
(TEMPORARY REPLACEMENT)
Workplace: Warszawa


Actuarial Service and Expertise Centre (ASEC) located in Warsaw is a global shared service unit within Aviva Group that delivers high quality advice supporting actuarial processes. As a highly talented group of quantitative experts we are looking for ambitious candidates for exciting roles offering the opportunity to work at the heart of globally active and systemically important insurer with over 300-year heritage.
As a member of the motivated and capable team of actuarial experts with responsibility for key aspects of actuarial activities, the role holder will contribute significantly to the delivery of our ambitious strategy to co-pilot Aviva subsidiaries globally. The successful candidate may also contribute to the maintenance of the Internal Model and will assist in the development of techniques and models to improve actuarial processes. There will be some flexibility around the exact duties depending upon the successful candidate's actuarial skills, experience and personal preferences.
Essential skills and experience:
Good understanding of actuarial processes, models and techniques
Highly developed team-working skills
Ability to use knowledge, skills, and experience to make high quality actuarial support
Strong written and oral communication skills
Enthusiasm, confidence, self-motivation and the ability to drive work forward
Mastery in Excel
Very good English as every-day language
Desirable skills and experience:
IT and actuarial reporting transformation
ALM and stochastic modelling
Proxy modelling
Ability to provide effective challenge to the existing processes and practices
What do we offer:
Many opportunities in the Team
Benefits (private medical care, group insurance, Multisport Card and other)
Temporary replacement employment contract
Work in dynamic environment in well organized and agile company

Please attach your CV in English when applying.

Aviva będąc sygnatariuszem Karty Różnorodności stosuje politykę równego traktowania oraz tworzy środowisko pracy przyjazne osobom niepełnosprawnym. Od naszych aplikantów nie wymagamy podawania daty urodzenia, stanu cywilnego oraz załączania zdjęć. Do aplikowania zapraszamy zarówno kobiety jak i mężczyzn.
Jednocześnie uprzejmie informujemy, że skontaktujemy się z wybranymi osobami.
Prosimy o dodanie do CV następującej klauzuli:
"Oświadczam, że wyrażam zgodę, aby spółka Aviva Towarzystwo Ubezpieczeń na Życie SA z siedzibą w Warszawie przy ul. Inflanckiej 4b oraz podmioty powiązane z wymienioną Spółką w rozumieniu przepisów o rachunkowości przetwarzały moje dane osobowe, podane w złożonych przeze mnie dokumentach, w zbiorach danych osobowych kandydatów do pracy. Jednocześnie oświadczam, że zostałem poinformowany o przysługującym mi prawie do wglądu i poprawiania moich danych osobowych, jak również, że podanie tych danych było dobrowolne".