1138485
Klikając w przycisk "Aplikuj", "Aplikuj teraz" lub w inny sposób wysyłając zgłoszenie rekrutacyjne do __________ (Pracodawca, administrator danych), zgadzasz się na przetwarzanie przez Pracodawcę Twoich danych osobowych zawartych w zgłoszeniu rekrutacyjnym w celu prowadzenia rekrutacji na stanowisko wskazane w ogłoszeniu.
Pełną informację odnośnie przetwarzania Twoich danych osobowych znajdziesz 

Rekrutacja zdalna
To wyróżnienie ofert oznacza, że cały proces rekrutacyjny jest prowadzony zdalnie.
Dowiedz się więcej

Ważna jeszcze miesiąc

do: 19 cze 2020

Specjalista (Mid / Regular)

AngularJS Developer
Location: Cracow
Job type:contract B2B
Length: long term cooperation
NR REF.: 1138485

Responsibilities:
We are looking for an AngularJS Developer to join our awesome team and deliver a streamlined user experience
Developer with good knowledge of AngularJS and it's ecosystems
A developer who strives to develop a first class codebase using Angular best practices
As an AngularJS Developer will implement a complete user interface in the form of a mobile and desktop web app
Developing product analysis tasks"
Develop User interfaces for Modern Rich Internet Applications with the latest Front End Technologies
Perform product analysis and development tasks of increasingly complex nature which may require extensive research and analysis
Writing tested and documented JavaScript, HTML and CSS
Make design and technical decisions for AngularJS projects
Develop application code and unit test in the AngularJS, Rest Web Services and Java technologies for the Application Development Center
Ensuring high performance"
Key technologies:
4+ years experience with AngularJS
Strong expertise with HTML, CSS, and writing cross-browser compatible code
Good understanding of AJAX and JavaScript DOM manipulation Techniques
Experience with RESTful services
Experience in JavaScript build tools like grunt or gulp
Expert in any one of the modern JavaScript MV-VM/MVC frameworks (AngularJS, JQuery, NodeJS, GruntJS)
Familiar with testing frameworks (Ex. Jasmine)
Test runner framework (Ex. Karma)
Hand on and implements complex AngularJS applications, directives, controllers, services
Critical thinker and problem-solving skills
Good time-management skills
Great interpersonal and communication skills
Quick learner, ready to take new challenges

Nice to have:
CSS precompilers like Sass and LESS
Skills in one or more chosen frameworks/libraries like jQuery or Bootstrap
AJAX (Asynchronous JavaScript and XML)
Familiarity with geocaching, Google Maps API, and RESTful services
GitHub
Our offer:
Competitive rate
Possibilities: variety of projects to participate in development, working closely with big brands Real impact on the project – if you are good, you are independent in making decisions
Preferential conditions for benefits: medical and sport package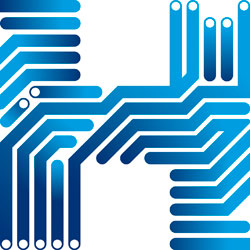 Prosimy o dopisanie następującej klauzuli: "Wyrażam zgodę na przetwarzanie moich danych osobowych zawartych w ofercie pracy dla potrzeb procesu rekrutacji zgodnie z ustawą z dnia 27.08.1997r. Dz. U. z 2002 r., Nr 101, poz. 923 ze zm."

www.hays.pl
Hays IT Contracting matches IT Contractors with the best employers. Our passion lies in helping people develop their professional careers in IT sector - quite simply, we power the world of work.
For our Client we are currently looking for qualified Candidates for the position of:
AngularJS Developer
Location: Cracow
Job type:contract B2B
Length: long term cooperation
Numer ref.: 1138485
Responsibilities:
We are looking for an AngularJS Developer to join our awesome team and deliver a streamlined user experience
Developer with good knowledge of AngularJS and it's ecosystems
A developer who strives to develop a first class codebase using Angular best practices
As an AngularJS Developer will implement a complete user interface in the form of a mobile and desktop web app
Developing product analysis tasks"
Develop User interfaces for Modern Rich Internet Applications with the latest Front End Technologies
Perform product analysis and development tasks of increasingly complex nature which may require extensive research and analysis
Writing tested and documented JavaScript, HTML and CSS
Make design and technical decisions for AngularJS projects
Develop application code and unit test in the AngularJS, Rest Web Services and Java technologies for the Application Development Center
Ensuring high performance"
Key technologies:
4+ years experience with AngularJS
Strong expertise with HTML, CSS, and writing cross-browser compatible code
Good understanding of AJAX and JavaScript DOM manipulation Techniques
Experience with RESTful services
Experience in JavaScript build tools like grunt or gulp
Expert in any one of the modern JavaScript MV-VM/MVC frameworks (AngularJS, JQuery, NodeJS, GruntJS)
Familiar with testing frameworks (Ex. Jasmine)
Test runner framework (Ex. Karma)
Hand on and implements complex AngularJS applications, directives, controllers, services
Critical thinker and problem-solving skills
Good time-management skills
Great interpersonal and communication skills
Quick learner, ready to take new challenges

Nice to have:
CSS precompilers like Sass and LESS
Skills in one or more chosen frameworks/libraries like jQuery or Bootstrap
AJAX (Asynchronous JavaScript and XML)
Familiarity with geocaching, Google Maps API, and RESTful services
GitHub
Our offer:
Competitive rate
Possibilities: variety of projects to participate in development, working closely with big brands Real impact on the project – if you are good, you are independent in making decisions
Preferential conditions for benefits: medical and sport package
Ogłoszenie archiwalne