Business Analyst
Groupon Poland sp. z o. o.
więcej
Business Analyst
Katowice, śląskie

Specjalista

26.10.2018
Pracodawca ma prawo zakończyć rekrutację we wcześniejszym terminie.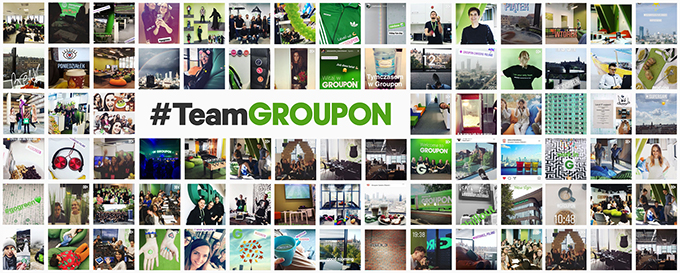 An e-commerce company, Groupon inspires its users to visit interesting places close-by, travel and discover new activities, while offering a wide range of products as well. It also provides its partners with tools and support, which help them to develop and manage their businesses.
In less than six years of operating in Poland, Groupon grew from a company that hired less than ten people and fit in a small room into a leader of local trade, and is currently a place where about 600 people has the opportunity to develop their skills and competences in a friendly atmosphere. We believe that great companies are made by great people.

Groupon is currently looking for an experienced candidate for the position of:
Miejsce pracy: Katowice

Job description
The data analyst will be responsible for importing, transforming, validating or modeling data with the purpose of understanding or drawing conclusions from the data in order to drive customer operations and operational decision-making within the customer service.

The data analyst's responsibilities may include presenting data in charts, graphs and tables as well as designing and developing relational databases for collecting data.
Working cross-functionally with multiple departments including Finance, Operations, Data Science, and Business Process Improvement. Interacting with leadership and stakeholder to provider data to manage and operate expertise in order to support operational needs across the globe including B2C and B2B operations.

Heavily engaged in developing and standardizing, as well as automating reports where possible, contact center and merchant operations-related reporting inputs and outputs.
Developing data-driven insights to help identify trends and opportunities based on these insights related to Global Operations. Working with people across the global
Required Skill Sets:
Analytical Skills: Data analysts work with large amounts of data: facts, figures and number crunching.

Communication Skills: Must communicate well with team members and stakeholders.

Attention to Detail: The conclusions drawn from this data analysis will drive critical departmental initiatives. Accuracy and attention to detail are paramount.

Math Skills: Understanding of basic statistical methods.

Programming Skills: This role requires an understanding of programming logic, Python programming experience. Familiarity with SQL will be an important part of the data analyst role, Teradata and Hadoop are widely used. Data visualization with Tableau is must, ability to develop and design reports from scratch. Also to debug the existing dashboard and reports to fix the data accuracy.

Educational Requirements: B.E, B.Tech or B.Sc in related fields.

Overall Knowledge/Skills/Abilities: Must have strong analytical skills and an understanding of system databases, data elements, and application software solutions to maximize data gathering and data analysis.
Must be comfortable working with customer service and e-commerce domain. Have the ability to interpret customer intent and application, demonstrates the ability to handle a variety of responsibilities under pressure. Must be able to function independently. Demonstrates good communication skills.
BENEFITS
Attractive Groupon discounts
Training & development programmes
Please enclose the CV in English via Apply button below.
Informujemy, że skontaktujemy się tylko z wybranymi Kandydatami.
Prosimy o dopisanie klauzuli: Wyrażam zgodę na przetwarzanie moich danych osobowych dla potrzeb procesu rekrutacji, zgodnie z ustawą z dnia 29.08.1997 r. o ochronie danych osobowych (tj. Dz. U. z 2002 nr 101, poz. 926)


Administratorem Danych osobowych, przetwarzanych w celu prowadzenia procesu rekrutacyjnego jest Groupon Sp. z o. o., z siedzibą w Warszawie, al. Jerozolimskie 123a. W zależności od rodzaju prowadzonego procesu zatrudnienia, dane osobowe mogą zostać udostępnione spółce Groupon Shared Services Poland Sp. z o. o. z siedzibą w Warszawie, al. Jerozolimskie 123a. Podanie danych jest dobrowolne, aczkolwiek niezbędne do prowadzenia procesu rekrutacji. Przysługuje państwu prawo dostępu do swoich danych oraz do ich poprawiania. Jeżeli chcecie Państwo, by wasze dane były wykorzystane w kolejnych procesach rekrutacyjnych przez powyższe spółki, prosimy o zamieszczenie klauzuli zgody.