Business Development Assistant
CD PROJEKT S.A.
więcej
Business Development Assistant
Warszawa, mazowieckie

pokaż mapę

Asystent

06.05.2015
Pracodawca ma prawo zakończyć rekrutację we wcześniejszym terminie.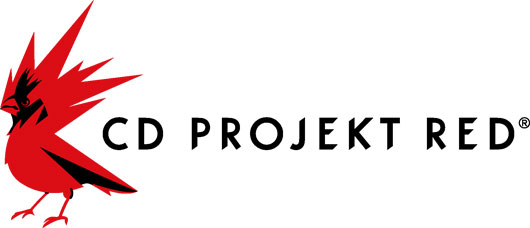 THE VISION
We are looking for a Business Development Assistant to join the ranks of our Business Development team. This individual will report to the Business Development Manager and be responsible for maintaining regular business contacts between our company and our collaborators and suppliers. The Business Development Assistant will also provide administrative support as needed, coordinate activities, collaborate with the Marketing and Finance departments and assist with the planning and execution of business travel, meetings and conferences. If you are an ambitious person eager to develop professionally and dive into the games industry – your responsibilities will include keeping tabs on the entire world of gaming, and you will have the opportunity to learn a wide variety of unique skills and grow a career within our Business Development team.
Business Development Assistant
Miejsce pracy: Warszawa

DAILY RESPONSIBILITIES IN A NUTSHELL:
Help create business development strategies for developing new business relationships for the studio and its products.
Help the Business Development department by completing projects, providing administrative support and maintaining a documentation system.
Handle inside and outside communication flowing through ourbiz@cdprojektred.com
Monitor infringement of CD PROJEKT RED's intellectual property.
Monitor and report retail and digital channel sales numbers.
WHO ARE WE LOOKING FOR?
We seek an ambitious self-starter eager to fill a vital role, someone excited by the opportunity to combine a passion for video games with a chance to use and develop strong business skills. We require a keen communicator who is highly-organized and understands the games industry. Candidates must be analytical, innovative thinkers who can embrace change and thrive in a fast-moving industry. We are looking for a person who is focused on personal development and longs to learn how the games industry looks from a business perspective. This is an excellent opportunity to thrive in a fast-paced but friendly work environment where teamwork, drive and desire to keep learning are all highly-prized virtues.
WHY SHOULD YOU APPLY?
You will engage with business partners from around the world on a daily basis.
Biz Dev makes sure our games are handled by the right people and partners.
You'll be a part of the financial backbone of our company, the guarantor of our independence.
In Biz Dev, you get to be the hero who helps Marketing and the Devs achieve their dreams. The Developers want Charles Dance in the next game? BAM! 8 hours later and Biz Dev has him signed!
Business Development is the studio's Ministry of Foreign Affairs – they act as a liaison between CD PROJEKT RED and other companies.
Business Development manages the licensing of our brands for things like comics, board games, clothes and much more. We make it possible for fans to feed their addiction to our games.
By being a part of games industry Biz Dev, you occupy a vital role in a specialized niche – and will gain knowledge and skills you could never get anywhere else.
WHAT WE OFFER YOU:
A chance to work in an international environment in a booming industry.
A competitive salary.
Private health care and a MultiSport card.
Up to 26 days of paid vacation per year.
An unsurpassed professional development opportunity.
A unique work environment.

If you feel you've got what it takes, please send us your CV and a motivational letter (both documents in English) on: careers@cdprojektred.com
The letter should contain answers to the following questions:
Why did you decide to apply for this position?
Why would you like to become a "Biz Dev Assistant"?
What would you like to learn on this position?
What are your expectations from this position?
Why are you an ideal candidate?
What is your professional goal?
Please be informed that we reserve the right to contact only selected applicants. The hired individual will need to work in-house, in our studio based in Warsaw, Poland.
Please also include the following statement with your application: "I hereby consent to the processing of my vital and personal data in so far as this is required under the ongoing and future recruiting processes, in accordance with the Act of August 29, 1997, on the Protection of Personal Information (JoL no. 133, item 883)."
The personal data is administered by CD Projekt S.A. with its registered seat in Warsaw, ul. Jagiellońska 74. The data included in job applications shall be processed solely in connection with ongoing and future recruitment procedures and shall not be shared with any other entities. The applicants are entitled to access and modify their personal data at any time. The provision of personal data is voluntary although necessary in order to take part in the recruitment process.