Buyer
Warszawa, mazowieckie

pokaż mapę

Specjalista

2018-10-12
Pracodawca ma prawo zakończyć rekrutację we wcześniejszym terminie.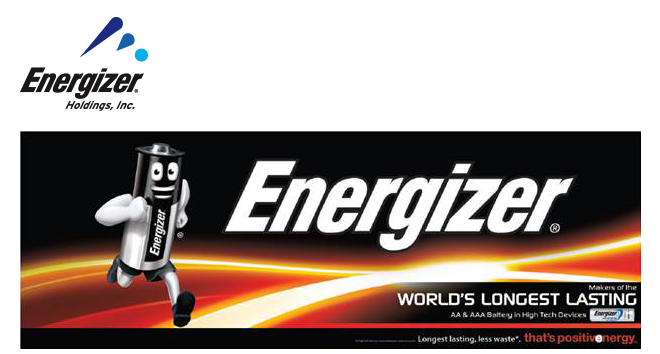 Energizer Holdings, headquartered in St. Louis, Missouri, USA, is one of the world's largest manufacturers of primary batteries, portable flashlights and lanterns.
Energizer is a global leader in the dynamic business of providing power solutions with a full portfolio of products including Energizer® brand battery products such as Energizer® EcoAdvanced™; Energizer MAX®; Energizer® Ultimate Lithium™; Energizer Recharge® batteries and charging systems; and portable flashlights and lanterns.
In 2016, Energizer acquired HandStands Holding Corporation, a leading designer and marketer of automotive fragrance and appearance products. HandStands offers innovative products from recognized brands such as Refresh Your Car!®, California Scents®, Driven®, Bahama & Co.®, LEXOL® and Eagle One®.
In 2018 Energizer further expanded its auto care portfolio with the Nu Finish auto appearance brands.
Buyer
Location: Warszawa
53108

Our client is one of the most renowned FMCG organizations within the non-food sector; with a global footprint and working with both retailers and corporate clients in all major markets around the globe.
As part of the development of their team, they are now looking for a Buyer to be based out of their office in Warsaw to support and lead aspects of procurement, category and contract management.

Position Summary

This specific role requires experience in Indirect Procurement including; Logistics/Supply Chain, Marketing, Corporate Services and Facilities Management.

Universal Accountabilities:
Buyers are required to have experience in sourcing materials and services, strong analytical skills with experience using Excel to conduct quantitative analysis along with experience of managing negotiations.
Manage sourcing strategy in line with the clients Strategic Sourcing Approach; including conducting opportunity analysis, data collection, RFI and RFP's, utilising Ariba e-procurement.
Both supports and independently executes supplier negotiations, including: Contract renewals, cost reduction, value creation and cash flow improvement.
Manages day-to-day stakeholder relationship activities, including SAP and SRM queries.
Proactively drives compliance to their procurement policy and processes.
Implements company procurement initiatives and supports global projects.
Required Skills and Experience:
Comprehensive Procurement experience – including with Supply Chain / Logistics.
Experience in planning and conducting negotiations.
Reasonable commercial and legal understanding of contracts.
Excellent analytical and Microsoft Excel skills.
Good organisational and planning ability, managing multiple projects.
Strong oral and written communication skills with ability to present in business-friendly language and formats.
Can demonstrate motivation to drive personal development.
That's because we consider a position here as a partnership. We take a vested interest in your growth by cultivating a culture that emphasizes teamwork and sees traditional job descriptions as starting rather than stopping points. We also encourage you to follow your interests and goals because when our colleagues work on things they are passionate about, everyone benefits.
Learning as you go
Whichever direction your career takes, you'll find us right there with you, providing numerous training and development programs designed to help you cultivate the skills you need to reach your goals. From on-the-job training, project assignments and specific leadership development programs, we create opportunities to educate and instill the tools our colleagues need to lead today and in the future.
Total rewards
To us, benefit programs are a tangible expression of the ongoing partnership between the company and our colleagues. We believe in providing incentives that reward greater contributions and better performance. We achieve this through our Pay for Performance philosophy, which rewards high levels of colleague performance with an effective, collaborative approach.