Cyber Security Engineer
Staples Polska Sp. z o.o.
więcej
Cyber Security Engineer
Gdańsk, pomorskie

Specjalista

2017-11-08
Pracodawca ma prawo zakończyć rekrutację we wcześniejszym terminie.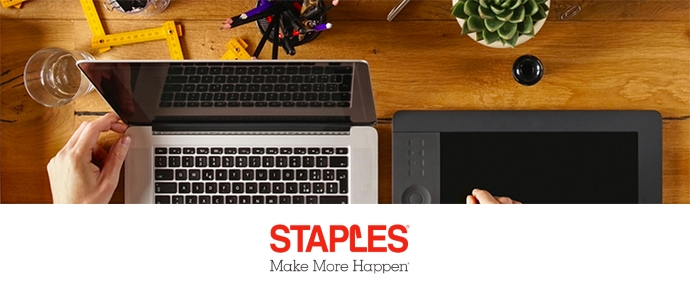 Our Company:
Staples Solutions B.V. is the leading provider of workplace products, services, and solutions to small, mid-sized, and large businesses in Europe. Through our integrated offering, Staples Solutions is the partner of choice to meet the diverse needs of the workplace of today and tomorrow. Headquartered in Amsterdam, we operate in 16 countries in Europe.

In January 2015 we opened Global Competence Center in Gdansk. The Center consists of teams responsible for driving major IT and User Experience enhancements for whole European organization, with other teams like Supply Chain, Financial Analysis & Master Data Management also establishing their operations in Gdansk.
Location: Gdańsk

Job description
We have a new exciting opportunity for a Cyber Security Engineer as a permanent position. It is a prospective role at a new Security, Privacy and Compliance organization at Staples Solutions (€1.7Bn in sales across 17 countries) as Staples Solutions has just become an independent, stand-alone company under ownership of Cerberus Capital Management. If you have what it takes to be a part of a startup team, it is the time and the place for you.
As one of our cyber security engineers you will be working along peers and less experienced security specialists to make sure that "secure by design" is not an idea, but a fact – or, if you have a deep sense of urgency and investigative nature, you will help to make "security by response" dream come true. As you may have penetration testing experience, you will also have plenty of chances to check if the design has made it into reality, and play red/blue teaming games. Depending on your main area of expertise and focus, you will belong to either Security Engineering or Security Operations team, both working along with Governance, Risk and Compliance and People Engagement teams on a mission to build trust and protect the brand.
Where will you work? Well, we are building the team in Gdańsk, but at the end of the day it does not matter as long as you deliver and are able to integrate with the team. We are flexible to the point that if you want to be officially called a Yellow Belt Security Ninja, you will go by this very handle.
Your responsibilities
As one of our Cyber Security Engineers you will contribute to technology solutions and concepts to increase time of prevention, decrease time for detection and reaction and help provide assurance that cyber security goals have been met. You will:
contribute to building and maintaining security architecture
contribute to technical security requirements/guidelines and configuration/architectural recommendations
contribute to the overall success of projects as a team member representing Security
participate in penetration tests and red-teaming exercises
assist in vendors selection
assist in conducting risk analysis of technology solutions and vendors
track and help to close security vulnerabilities
assist in incident response and forensic analysis
contribute to and maintain key indicators of compromise for security incident detection
execute professional security services for external customers
Your profile
BSc/MSc degree, hands-on experience in cyber security is a plus
Fluency in programming languages of choice, for the purpose of exploit development and test automation
Proven ability to understand security issues in code in languages such as C/C++, Java, PHP
Understanding of IODEF/RID, STIX/TAXII/CYBOX and similar languages and protocols for threat intelligence/incident description and sharing is a plus
Proactive and self-motivated work style with proven ability to manage multiple projects and changing priorities
Strong verbal and written communication skills
Ability to onboard quickly into new areas
Analytical and problem-solving skills
Certification in the cyber security field (CEH/LPT/SSCP/GSEC, vendor certification) is a bonus
Fluent in English, other languages are a bonus
Ability to travel internationally on a short notice. Within reason – we have families and friends, as well
Our Offer
You will be part of a dynamic company where you can make a difference. We believe in empowering our associates with work that is fast-paced and challenging with lots of opportunities to learn and develop. You will be part of an international team that respects each other's values and is committed to make more happen.
As security geeks, we believe in the power of a free mind and build the team of people motivated to contribute, not slaves - you will therefore have time to do your own research that will professionally develop yourself or the firm.
Interested in this challenging role?

We kindly ask you to complete the online application and submit your resume in English via "Aplikuj" button.