Diversity Coordinator (HR role)
WorkStreet Sp. z o.o.
więcej
Diversity Coordinator (HR role)
Warszawa, mazowieckie

Kierownik

06.08.2018
Pracodawca ma prawo zakończyć rekrutację we wcześniejszym terminie.

WORKSTREET established in 1995 since the very beginning is servicing Clients basing on very high quality standards and specializing in searching for key specialists for middle and top managerial positions.
For our prestigious Clients we are looking for professional who would take the position of:
Diversity Coordinator

(HR role) Europe
Miejsce pracy: Warszawa

The role
The Global Reflections WIL (Women in Leadership) Coordinator Europe will work closely with the WIL Chair Europe as well as other Steering Committee(SC) Europe members to prepare a long-term strategy, comprehensive action plans, including resources, timeframes and budgets for any WIL activities initiated by the SC.


In addition, the Global Reflections WIL Coordinator Europe will perform various coordinating activities/tasks including internal & external communications, scheduling and risk management, administrative and people development duties, maintaining project documentation and handling financial queries.


To succeed in this role, you should have excellent communication skills, be proactive and enthusiastic by nature, enjoy working with people and influence them. On top, you should be collaborative, resourceful, well-organized and result-oriented as you will be required to interact with top management and internal teams to deliver results on deadlines.


Ultimately, the Global Reflections WIL Coordinator Europe duties are to ensure that all projects are developed, aligned, completed on time, within budget and meet high quality standards.
Key Responsibilities:
Drive Global Reflections WIL program in Europe
Coordinate Global Reflections WIL activities, resources, equipment and information among the Clusters
Organize consistent communication flow and schedule of annual meetings within the SC members
Communicate with all working groups across the Clusters to assure that all deadlines are met and that everything is in place for the roll-out of the project and/or event
Build internal and external communication plans to drive awareness of Global Reflections WIL program in Europe
Build the activity plan per Cluster, ensure resources and adhere to budgets
Purchase items and materials needed for projects and/or events
Analyze risks and opportunities
Oversee project procurement management
Monitor project progress and handle any issues that arise
Act as the point of contact and communicate project status to all participants
Work with the WIL Chair Europe and Global WIL Vice Chair to eliminate blockers
Issue all appropriate legal paperwork (e.g. contracts and terms of agreement)
Create and maintain comprehensive project documentation, plans and reports
Ensure standards and requirements are met through conducting quality assurance tests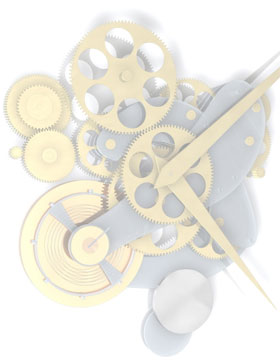 Candidates interested in this job offer are kindly asked to send their CV with summary of the professional career & achievements in English ASAP.
Prosimy o umieszczenie w CV następującej klauzuli : ""Niniejszym wyrażam dobrowolnie zgodę na przetwarzanie danych osobowych zawartych w moim CV oraz w korespondencji elektronicznej/papierowej z przedstawicielem firmy WORKSTREET Sp. z o.o. do celów związanych z procesami rekrutacyjnymi prowadzonymi teraz oraz w przyszłości przez Workstreet Sp. z o.o. zgodnie z Ustawą z dnia 24 maj 2018 roku o Ochronie Danych Osobowych (Dz. U. z 2018 r. poz. 1000 treść jednolita). Wyrażam także zgodę na udostępnianie moich danych osobowych innym podmiotom tj. potencjalnym pracodawcom do celów związanych z procesami rekrutacyjnymi prowadzonymi przez Workstreet Sp. z o.o. Przysługuje mi prawo dostępu do moich danych i ich poprawiania. Powyższa zgoda obejmuje wszystkie zapisy polityki prywatności zawartej na stronie internetowej firmy WORKSTREET Sp. z o.o – www.workstreet.pl
Prosimy o umieszczenie w Państwa dokumentach aplikacyjnych następującej klauzuli:
""Niniejszym wyrażam dobrowolnie zgodę na przetwarzanie danych osobowych zawartych w moim CV oraz w korespondencji elektronicznej/papierowej z przedstawicielem firmy WORKSTREET Sp. z o.o. do celów związanych z procesami rekrutacyjnymi prowadzonymi teraz oraz w przyszłości przez Workstreet Sp. z o.o. zgodnie z Ustawą z dnia 24 maj 2018 roku o Ochronie Danych Osobowych (Dz. U. z 2018 r. poz. 1000 treść jednolita). Wyrażam także zgodę na udostępnianie moich danych osobowych innym podmiotom tj. potencjalnym pracodawcom do celów związanych z procesami rekrutacyjnymi prowadzonymi przez Workstreet Sp. z o.o. Przysługuje mi prawo dostępu do moich danych i ich poprawiania. Powyższa zgoda obejmuje wszystkie zapisy polityki prywatności zawartej na stronie internetowej firmy WORKSTREET Sp. z o.o – www.workstreet.pl