Document Controller
Buro Happold Polska
więcej
Document Controller
Warszawa, mazowieckie

pokaż mapę

Specjalista

22.11.2018
Pracodawca ma prawo zakończyć rekrutację we wcześniejszym terminie.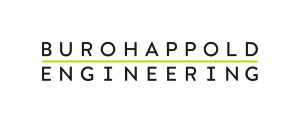 BuroHappold, an integrated engineering design consultancy, strives for progress and are committed to finding new and better ways to deliver elegant solutions for buildings and cities. We recognise that this can only happen if our people can keep up with, create and implement the latest developments in technology and ideas. Our global HR team focuses on recruiting, retaining and developing talent around the world, empowering our people to unlock their full potential and deliver creative, innovative solutions to our clients.
We are now looking for a talented Document Controller to join our team and take their career to new heights. Working on both local and international projects, you will deliver outstanding engineering solutions to our clients and work as part of a dynamic, friendly team who strive to achieve the very best on each and every complex project they work on.
Miejsce pracy: Warszawa

What's the role?
The Document Controller will work alongside technicians and engineers and report to a head of tech team in a multi-discipline project design team. He or she is responsible for coordinating the distribution of documents within the team and to outside parties, together with the maintenance of internal filing / retrieval systems and the uploading and downloading of documentation to dedicated project websites.


General
Acting as a focal point to ensure the project team has all current documents, information and drawings from others in the design team
Ensure project team adheres to document protocols which ensures successful delivery to the client according to project operational manuals and pre-defined workflows
Maintain tranin and tranout folders and trackers including saving in admin and CAD accordingly
Pre-archiving and archiving of project documents
QA check documents and drawings for issue (rev, status, number etc)
Monthly check-ups of current status of data, i.e. models etc
Setting up and maintaining drawing issue sheets
Ensure issue sheet/ document register is in place and correct
Coordinating meeting schedules with the project team
Document production
Develop/ agree a document numbering system and other relevant protocols, i.e. distribution lists; Coding documents as per client outline/ data sharing platform requirements
Compiling, printing and binding multi-discipline project reports and other documents
Manual and electronic issue and filing of emails, drawings and other documents, including maintaining drawing registers and electronic drawing files
Document distribution
Day to day distribution, storage and retrieval of drawings and documents
Converting incoming and outgoing drawing files to commonly usable file formats (eg PDF) as required
Download documents/ drawings from incoming emails (automatic or on request)
Distribute downloads to the project team
Monitoring project extranet websites, uploading and downloading drawings and reports and distributing to the team
Send external issues via email/ sharepoint (if no CDE is in place)
Organising postal and courier transmittals
Reporting
General project administrative support
Maintaining document records in line with the BH Quality Management System (QMS)
Monitoring tasks against agreed deadlines
Attending meetings as necessary
What skills do I bring?
2 years of project work experience in the built environment; general experience in data management, document control and administrative project support also considered
Academic degree in Architecture or Engineering would be an asset
Excellent computer and IT skills including; Word, Excel and experience of using spreadsheets and databases. This includes project specific online data sharing platforms (training will be provided)
Good communication skills
Self-motivated team player
Good secondary and/or tertiary education
Prior office and project experience essential
Professionally fluent in written and spoken form: Polish and English


How will BuroHappold enhance my career?


We can offer a stimulating and challenging environment, excellent scope for progression and the opportunity to work on a wide range of outstanding projects across Poland and further afield. With a plethora of high-profile clients, we can offer an interesting range of work and an excellent personal challenge as we support you to develop your career to new heights.

Informujemy, że skontaktujemy się jedynie z wybranymi przez nas osobami.
Do oferty prosimy dołączyć oświadczenie: "Wyrażam zgodę na przetwarzanie danych osobowych przez Buro Happold Polska Sp. z o.o., z siedzibą w Warszawie 00-105, ul. Twarda 18, zawartych w mojej ofercie dla potrzeb procesu rekrutacji (zgodnie z Ustawą o Ochronie Danych Osobowych z dnia 29 sierpnia 1997 roku. Dz. Ustaw Nr 101, poz. 926 ze zm.)".
"Wyrażam zgodę na przetwarzanie danych osobowych przez Buro Happold Ltd z siedzibą Camden Mill, 230 Lower Bristol Road, Bath BA2 3DQ, Wielka Brytania, zawartych w mojej ofercie dla potrzeb procesu rekrutacji (zgodnie z Ustawą o Ochronie Danych Osobowych z dnia 29 sierpnia 1997 roku. Dz. Ustaw Nr 101, poz. 926 ze zm.)".