Ogłoszenie wygasło 4 lat temu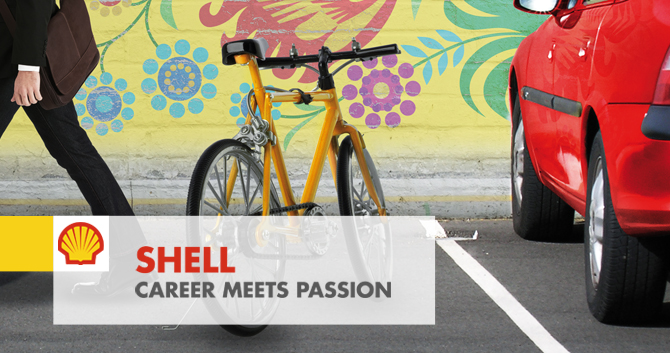 Royal Dutch Shell
is a global group of energy and petrochemicals companies, operating in over 80 countries and territories and employing more than 90,000 people. Our core values of Honesty, Integrity and Respect for People define who we are and how we work. Royal Dutch Shell has developed a global network of Shell Business Operations to provide first-class services to Shell companies across the world.
Shell Business Operations (SBO) Krakow sits at the centre of Shell's global businesses, providing an operational backbone to our essential business functions. Working in a vibrant community with strong values and a supportive culture, an SBO-Krakow job will offer the chance to build a lasting and meaningful career. As one of six Business Service Operations centres, located worldwide, a job in Krakow will give you the chance to interact and work with people across the world, helping to deliver excellent support to business clients and internal stakeholders as well as advanced financial operations.

Finance Operations Team Manager
Miejsce pracy: Kraków
11970BR


Job Description:

Manage the assigned team to meet or exceed service levels agreed to with each business unit; apply and maintain a high quality control framework and demonstrate continuous process improvement over time.


MAIN RESPONSIBILITIES:

People
Act as a coach supporting people development
Ensure learning opportunities for each team member
Align team & individual objectives to achieve company's goals
Review and assess performance of team members
Support and motivate the team, act as a point of referral on all personal and performance issues, ensuring prompt and professional resolution.
Participate in recruitment processes
Controls and Compliance
Develop, maintain and operate a control framework that ensures effective and robust control over all team activities, covering proper segregation of duties (including FPAST and SODA analysis, and actions)
Ensure audit points/CCIs are followed through to timely completion with adequate control framework to prevent re-occurrence; ensure knowledge is shared across team
Ensure team compliance with all internal governance and procedures as defined, e.g. communication schedule, change control process, SGBP, work policies & procedures
Process
Ensure KPIs are reported, analysed and improvement plans are developed if SLA is not met to drive best practice procedures and influence OU practices
Set right priorities regarding multiple work and demands
Participate in both internal SSSC and Shell Group projects as required
Ensure delivery of training in the area of expertise and proper execution of hand-over procedure
Requirements

:
5 years of experience in various financial/accounting positions
2 - 3 years of supervisory experience
University degree/ qualifications in Economy, Accountancy or Finance
Oil and gas accounting experience desirable
Sound process understanding in one of the following processes: A/ARP, GL, FA, SA, TBO
Good working knowledge of Word, Ms Outlook,
Very good knowledge of Excel
Very good English (written and oral)
Good knowledge of accounting controls
Desired knowledge of SUN accounting system and/or SAP Good Communication skills & customer focus
Team oriented; strong leadership skills
Can work under pressure in a rapidly changing environment
Additional skills and competencies:
Change Management

Analytical skills

Communication/presentation skills

Business focus: understanding of key business processes within an organization

Strong achievement-orientation, motivation & ability to deliver quality results under pressure

Ability to cooperate with other cross-functional teams

Ability to build client relationship
Benefits of working at Shell:
Meaningful work in a company that is universally respected as a truly global energy leader (one of the world's biggest companies according to Fortune Global 500)
Unique opportunity to fulfill your potential with personal and professional development programs
Work in a smart and motivated team within a supportive and inclusive culture with strong values
Attractive salary and bonuses
Complex medical care and individual life insurance
Sports programme & facilities e.g. Multisport Benefits Card, vouchers for free time activities
Good atmosphere at work and comfortable working environment: own canteen and a few relax rooms
Opportunity to participate in social and community projects
Find out more

Shell is an Equal Opportunity Employer

Finance Operations Team ManagerNumer ref.: 11970BR

Job Description:

Manage the assigned team to meet or exceed service levels agreed to with each business unit; apply and maintain a high quality control framework and demonstrate continuous process improvement over time.


MAIN RESPONSIBILITIES:

People
Act as a coach supporting people development
Ensure learning opportunities for each team member
Align team & individual objectives to achieve company's goals
Review and assess performance of team members
Support and motivate the team, act as a point of referral on all personal and performance issues, ensuring prompt and professional resolution.
Participate in recruitment processes
Controls and Compliance
Develop, maintain and operate a control framework that ensures effective and robust control over all team activities, covering proper segregation of duties (including FPAST and SODA analysis, and actions)
Ensure audit points/CCIs are followed through to timely completion with adequate control framework to prevent re-occurrence; ensure knowledge is shared across team
Ensure team compliance with all internal governance and procedures as defined, e.g. communication schedule, change control process, SGBP, work policies & procedures
Process
Ensure KPIs are reported, analysed and improvement plans are developed if SLA is not met to drive best practice procedures and influence OU practices
Set right priorities regarding multiple work and demands
Participate in both internal SSSC and Shell Group projects as required
Ensure delivery of training in the area of expertise and proper execution of hand-over procedure
Requirements

:
5 years of experience in various financial/accounting positions
2 - 3 years of supervisory experience
University degree/ qualifications in Economy, Accountancy or Finance
Oil and gas accounting experience desirable
Sound process understanding in one of the following processes: A/ARP, GL, FA, SA, TBO
Good working knowledge of Word, Ms Outlook,
Very good knowledge of Excel
Very good English (written and oral)
Good knowledge of accounting controls
Desired knowledge of SUN accounting system and/or SAP Good Communication skills & customer focus
Team oriented; strong leadership skills
Can work under pressure in a rapidly changing environment
Additional skills and competencies:
Change Management

Analytical skills

Communication/presentation skills

Business focus: understanding of key business processes within an organization

Strong achievement-orientation, motivation & ability to deliver quality results under pressure

Ability to cooperate with other cross-functional teams

Ability to build client relationship
Ogłoszenie archiwalne