Finance Specialist - Statutory Accounting
Johnson Controls
więcej
Finance Specialist - Statutory Accounting
Słowacja

Specjalista

27.12.2017
Pracodawca ma prawo zakończyć rekrutację we wcześniejszym terminie.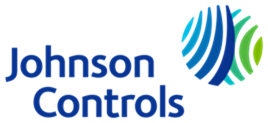 The future is being built today, and Johnson Controls is making that future more productive, more secure and more sustainable. We create intelligent buildings, efficient energy solutions, integrated infrastructure and next generation transportation systems that work seamlessly together to deliver on the promise of smart cities and communities. At its core, that promise is about delivering innovation that make people's lives – and the world – better. Johnson Controls is a global diversified technology and multi industrial leader serving a wide range of customers in more than 150 countries. Our commitment to sustainability dates back to our roots in 1885, with the invention of the first electric room thermostat. We are committed to helping our customers win and creating greater value for all of our stakeholders through strategic focus on our buildings and energy growth platforms. Explore our site to learn how our innovative solutions are driving the future of urban efficiency.
At Johnson Controls, we're shaping the future to create a world that's safe, comfortable and sustainable. Our global team creates innovative, integrated solutions to make cities more connected, buildings more intelligent and vehicles more efficient. We are passionate about improving the way the world lives, works and plays. The future requires bold ideas, an entrepreneurial mind-set and collaboration across boundaries. You need a career focused on tomorrow. Tomorrow needs you.


Finance Specialist - Statutory Accounting
31425

Our Values
Integrity First
We promise honesty and transparency. We uphold the highest standards of integrity and honor the commitments we make.
Customer Drivent
We win when our customers win. Our long-term strategic relationships provide unique insights and the ability to deliver exceptional customer experiences and solutions.
Purpose Led
We believe in doing well by doing good and hold ourselves accountable to make the world a better place through the solutions we provide, our engagement in society, the way we do business, and our commitment to protect people and the environment.
Future Focused
Our culture of innovation and continuous improvement drives us to solve today's challenges while constantly asking 'what's next.'
One Team
We are one team, dedicated to working collaboratively together to create the purposeful solutions that propel the world forward.
A newly formed Johnson Controls has begun operations following the successful completion of its merger with Tyco, marking a historic turning point for both companies. By uniting Johnson Controls, the number one provider of building efficiency solutions with Tyco, the number one provider of fire and security solutions, the new company is uniquely positioned as a leader in products, technologies and integrated solutions for the buildings and energy sectors.
The Corporate Financial Services Centre of Excellence (CFS COE) in Bratislava acts as a principal point of support for EMEA Finance at Johnson Controls. The teams primary responsibility is to prepare Statutory Financial Statements for all of Johnson Controls legal entities across EMEA as well as coordinate annual statutory compliance cycles and identify process and compliance improvements. The pursuit to streamline and drive efficiencies has created an ideal environment for its member to enhance their skill set and develop their careers. They will play a key role in the implementation of a new system that will allow the organisation to more effectively bridge US GAAP and local GAAP helping to produce consistent local financial statements. Increasingly they will be relied upon as trusted partners to local Country teams across EMEA not only to complete statutory audits but to also support the integration of Tyco legal entities into the EMEA accounting framework. This is a perfect opportunity to be at the forefront of a new department within a newly formed global organisation.
Key Responsibilities
• Assist the CFS Manager in the preparation of the legal entities statutory financial statements
• Support the preparation of the US GAAP vs. Local GAAP bridge and relevant adjustments
• Drive and support the financial statements audit and statutory accounting cycle
• Prepare and control of account reconciliations related to Equity, Pension and other relevant non operative accounts
• Prepare ad hoc legal entity financial and statistical reports
• Drive standardization and efficiency initiatives for the statutory compliance and reporting process
• Hands on systems implementation support
• Support the integration of Tyco legal entities and other M&A activity
• Participate in global projects
• As this is an international role, you will be expected to travel abroad occasionally
#external


Essential
Successful candiates will hold an Accounting or Fiance degree or equivalent and have recent experince of completing statutory financial statements and reports. You must be able to write and speak fluent English.
Desirable
It will be advantageous if candidates are ACA or ACCA part or fully qualified, have experience of US GAAP and or Local GAAP, are multilungual and or have a background in Audit or Internal Control. Multinational in-house and or private practice experince is also desirable.
Imagine a career that perpetually stretches your capabilities. From managing many of the world's most iconic buildings to making products that help save lives, the breadth of our opportunities empowers you to chart your own path. We will offer you an interesting and challenging position with great personal freedom and professional responsibility. Joining us you will become part of a committed and competent company characterized by customer focused, passionate to win, unified one team, decisive environment offering challenges.
We embrace diversity, reward hard work and have a collective passion to make an impact. In an environment that is constantly evolving, we set the foundation for you to grow and create a career that is as unique as you are.
Don't just make a living. Make living better.


See Job Description