Financial Controller (Group Manager, External Reporting)
HAYS
więcej
Financial Controller (Group Manager, External Reporting)
Wrocław, dolnośląskie

Kierownik

22.11.2018
Pracodawca ma prawo zakończyć rekrutację we wcześniejszym terminie.

Financial Controller (Group Manager, External Reporting)
Wrocław

1. Control/Oversight
Responsibility for all aspects of the accounting and control framework of Polish operation, including:
Oversee & manage the preparation/recording and reporting of financial transactions for Poland
Understand and control all aspects of the business
Agree appropriate accounting treatments and issue resolution
Management of the month-end close process
Monitor completeness/accuracy of costs charged to the LE, through review of journals, cost allocations and GL reconciliations
Manage relationships with Global Delivery Centre and Cognizant to ensure useable, complete, accurate and timely financial information maintained
Oversight and delivery of Accounts Payable and T&E services to the Polish business
Manage Intercompany processing for Poland including recording of revenue and expense,
Cash and FX management for Poland entity
Document and update clear policies/procedures for the Poland Finance function.
Ensure compliance with all accounting policies and procedures
Coordinate with other EMEA based Controllers - create communication channels and mediums to ensure clear responsibilities and deliverables
2. Finance reporting
As the senior Finance representative in Poland, support local business management on finance related issues
Prepare/present quarterly results to LE Management/Board; provide analysis/interpretation of result
Ensure timely, accurate and prompt submission of all internal BNY Mellon required reporting under US GAAP
Build Legal Entity plan, based on MAQ reports and project plans
Provide analysis of entity's monthly result, review month to month variances
Preparation of statutory accounts, manage audit process
3. Tax, and other local reporting
Responsible for tax affairs of Polish LE, under direction of Group Tax team, including

Computation of CIT for LE
Oversight of VAT, WHT reporting

Oversight of other local reporting
Represent entity at tax and other external audits: National Bank of Poland, Ministry of Economy, Supreme Audit Control, etc.
Preparation/management of Transfer Pricing documentation for Poland, such as local file and benchmark studies
4. Projects
Ensure finance governance over newly outsourced business to Poland; including support/oversight of Service Level Agreements, liaison to LE and LOB controllers regarding inter company allocations and its currency settlement; create/coordinate IC allocation rules in FIAS; ensure PeopleSoft approval chain in T&E for new business
Provide project management leadership for finance projects in Poland
Enhance the operational processes in the team to ensure standardisation and create efficiencies
Implement major accounting change for Polish legal entity as required
Act as Disaster Recovery plan owner
5. Control Focus
Implement, maintain & improve all relevant controls to comply with all relevant accounting standards and regulatory, corporate, compliance and SOX policy requirements
Focus on governance and procedures to ensure the appropriate standard is achieved
Focus on the internal control environment in relation to all the accounting operations
6. Staff and Development
Lead the Poland finance function, building an effective finance team and infrastructure
Provide clear management and direction to the Poland Finance team, with regular team meetings and performance appraisals..
Maintain robust professional training, career development planning & succession planning for staff
Ensure and foster a climate of continuous improvement.
Business Expertise
Understanding of the financial services industry required - exposure to Fund Administration, Custody, Trustee Services etc will be a significant advantage
Experience working in global multi-national entity
Experience of leading a team and delivering transformation
Good understanding of Polish accounting requirements
Good understanding of Polish tax regulations
Exposure to IFRS and US GAAP
Problem Solving
Ability to design efficient and controlled processes - drive improved efficiency and enhance procedures
Deliver and implement change in line with Global initiatives
Intellectual capacity to understand, analyse and communicate succinctly complex issues
Focus on delivering solutions and executing against plan
Nature & Area of Impact
Role will provide accounting support to the EMEA Controller covering regulatory, statutory and operational accounting.
Role will be responsible for all local corporate tax reporting (under direction of Group Tax and advice from KPMG)
The role will impact all aspects of the Polish business from a finance perspective and will also have interaction and influence on the wider EMEA finance teams
As a key control function in Poland, the position has a significant role to play supporting and advising the Polish board and local management re finance/tax matters.
Relationships (key relationships and contacts, both internal and external which directly affect success of the job holder's activities) :
Ireland Controller - day to day reporting
EMEA Controller – Finance oversight for EMEA
Poland Country Head – key contact with Board and local management
European Tax Manager – re tax issues/developments
Technical Skills, Knowledge, Systems Knowledge (and associated skill level)
Knowledge of Polish accounting and tax requirements
Fluent English language – spoken and written
Work in a matrix organisational structure
Strong manager with experience building teams & driving change
Team player, ability to work with management teams
Excellent communicator; able to convey complex information to business managers
Ability to deal with multiple tasks & requests in a fast & evolving environment, coupled with prioritisation & delivery
Manage competing demands and deadlines
Ability to see the bigger picture while understanding the details, ability to provide concise direction & analysis
Positive & supportive leader
Education
Bachelor's degree or the equivalent combination of education and experience is required. Degree in Accounting or Finance preferred. MBA or CPA/CA/local area equivalent certification preferred.
Experience
10-12 years of total work experience with at least 1-3 years in management preferred. Knowledge of GAAP and accounting, tax and finance concepts preferred.
Key Competencies (competencies relevant to the specific job specify whether essential or preferable and level. N.B. the below list combines the Services & Leadership Competency Frameworks):
Core Competencies:
Adaptability
Communication
Customer Orientation
Interpersonal Management Skills
Judgment
Managing Risk
Job Specific Competencies
Quality of work
Organising Ability
Dependability
Problem solving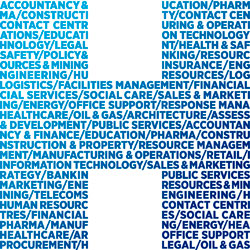 Osoby zainteresowane prosimy o przesyłanie aplikacji klikając w przycisk aplikowania.
Wyrażam zgodę na przetwarzanie przez ogłoszeniodawcę moich danych osobowych, zawartych w mojej ofercie pracy, dla potrzeb niezbędnych do realizacji procesu rekrutacji zgodnie z ustawą z dnia 29 sierpnia 1997 r. o ochronie danych osobowych (t.j. Dz. U. z 2016 r., poz. 922). Jednocześnie wyrażam zgodę na przetwarzanie przez ogłoszeniodawcę moich danych osobowych na potrzeby przyszłych rekrutacji.

www.hays.pl