Front End Developer
WIPRO IT SERVICES POLAND Sp. z o.o.
więcej
Front End Developer
Wielka Brytania

Specjalista

06.03.2018
Pracodawca ma prawo zakończyć rekrutację we wcześniejszym terminie.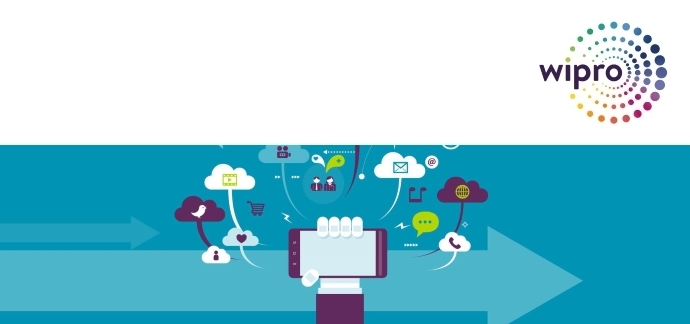 Wipro Digital collaborates with clients to deliver customer-centred digital transformation. We are an innovation-led partner combining strategy, design and technology to engineer extraordinary experiences for brands, businesses and their customers.
Working at the intersection of strategy, design and technology, we derive insight, shape interaction, drive integration and unlock innovation for our clients. Drawing on 150,000 associates across Wipro, Wipro Digital delivers extraordinary experiences for global brands, businesses and their customers at scale.
Our multi-disciplinary, purpose-built team includes experts in digital and marketing strategy, service design, user interaction, technology and agile development and more. We come from industry, consultancies, digital agencies, ad agencies, creative agencies, startups, technology and development firms. Our extensive experience solving complex business, marketing, and technology problems in industries including finance, manufacturing, media and telecommunications, retail, consumer goods, transportation, government, health and life sciences, and energy brings unrivalled capability, scale, agility and acceleration to client engagements.
About Wipro Digital Engineering
Engineering is fuelling the digital revolution, and we believe that embracing this truth is essential for success. We lead from the front, coach, guide, and smooth the journey by providing accelerators, safety nets, actionable metrics, templates, visualisations. We make it our business to be intimately familiar with the full software delivery lifecycle and digital tech stack, as well as to understand, surface and overcome constraints that stand in the way of our constant pursuit of excellence.
Front End Developer
Location: Londyn, UK
The Role
We are building our core engineering team, and are looking for exceptional, multi-skilled talent to join our London studio. Our Engineering Leads are seasoned masters of the software craft, with broad responsibility for collaborating across teams and functions to deliver technical solutions to customer problems and opportunities. Genuine technical breadth and depth are a must, equally these roles demand a passion for the 'softer side' of hard engineering.
Responsibilities include:
Working with the Strategy and UX/UI Design teams as well as customer organizations to architect, design, and implement solutions.
Designing, developing and productising front-end components and services that complete our Digital Rig – a fully automated platform and continuous delivery stack we use to bootstrap and accelerate Customer Journey Engineering.
Determine, apply and improve appropriate methodologies and toolsets for a customer's culture and operating environment.
Participate in and lead digital workshops with customer organizations.
Complete solutions by coordinating, communicating, and contributing to team meetings and customer engagements.
Explore up-and-coming technologies and software products; seize learning and knowledge sharing opportunities; maintain personal networks; participate in professional organizations. Read; teach; learn.
Enhance the group's reputation by accepting ownership for accomplishing new and different requests; exploring opportunities to add value.
Support the team by providing advice, coaching, and educational opportunities.
About You
You're a talented and passionate Front-end Developer.
You're a self-starter and a pragmatist, able to balance quality, delivery, and focus, as well as an excellent communicator with a hands-on approach to business.
You have an ego-less mentality and can work in large and small cross-functional teams.
You have excellent HTML/CSS/JavaScript skills and can use front-end frameworks to develop single page applications.
You are keen to learn and keep up with new technologies. However, your depth of understanding transcends current crazes and trendy tools/frameworks.
You can work effectively with UX/designers to build exciting UIs for web applications.
You are genuinely curious about business, UX, strategy, social and behavioural factors.
You have a deep understanding of what motivates, inspires and stifles software teams.
You appreciate that engineering is a key piece of a bigger puzzle. You understand the other pieces and 'the whole'.
You take ownership. You don't need to be told what to do. You do seek feedback and are inclusive.
You have your finger firmly on the technology pulse.
You find ways to make complicated tasks easy. You take pride in eliminating things that aren't valuable and automate things that are.
You've put your faith in agile methods and practices, found their limitations, found ways to overcome them.
You are comfortable working with uncertainty. You can tackle constraints and work around them.
You hold and express considered opinions, and modify them when faced with contrary evidence. Above all, you let the facts do the talking whenever possible.
You have been heard saying "it's good enough" and "let's ship it", but also "what is our goal?" and "this should be nowhere near production".
You're a student. You're a teacher. You always seek a better way. You want to become or are a master of your craft.
You do what it takes to ensure a successful outcome, knowing when to compromise and when not to.
You have strong critical thinking and trouble-shooting skills.
You are highly accountable for meeting all commitments and deadlines
You demonstrate effective communication skills, both written and verbal for technical and non-technical audiences.
Skills & Experience
Commercial experience with single page app frameworks like Angular, Ember or React.
Up-to-date with commonly encountered frameworks, libraries and tools like CSS pre-processors, d3, node, webpack, grunt, etc.
Experience in rapid prototyping of web apps and demos.
Solid understanding and practical experience of engineering fundamentals of front end development such as performance, APIs, networking, troubleshooting, etc.
Strong knowledge of responsive design and development, as well as adaptive design.
An understanding of how design and UX can affect software development.
Familiarity with browser quirks and workarounds, and the ability to deliver cross-browser and cross-device compatibility.
Knowledge of web standards, understanding of accessibility guidelines, plus SEO and social media sharing.
Confident working with version control systems such as Git.
Hands-on experience of continuous delivery.
Able to deliver/be productive in the absence of frameworks.
Familiarity with common media formats and when/how to use them.
Experience in a variety of work environments from highly agile and dynamic to more constrained and traditional would be beneficial.
As you'll also be working with backend developers it would be advantageous if you have some knowledge of backend technologies.
Why work with us?
We focus on getting things done, and know how to have fun while we do them.
We have a diverse multi-disciplinary and international team of people who bring creativity, energy and excellence to every engagement.
We are still a young organization and growing fast. The right person can quickly make a significant impact.
The breadth of what we do means exceptional opportunities for learning and development.
As an engineering group, we are flat and treat everyone the same.

Wyrażam zgodę na przetwarzanie przez ogłoszeniodawcę moich danych osobowych, zawartych w mojej ofercie pracy, dla potrzeb niezbędnych do realizacji procesu rekrutacji zgodnie z ustawą z dnia 29 sierpnia 1997 r. o ochronie danych osobowych (t.j. Dz. U. z 2016 r., poz. 922). Jednocześnie wyrażam zgodę na przetwarzanie przez ogłoszeniodawcę moich danych osobowych na potrzeby przyszłych rekrutacji.