GL Reporting Specialist
PANDORA Jewelry Shared Services Sp. z o.o.
więcej
GL Reporting Specialist
Warszawa, mazowieckie

Domaniewska 28, 02-672 Warszawa, Polska

pokaż mapę

Specjalista

31.07.2019

Ważna jeszcze 6 dni (do

30.08.2019)
Pracodawca ma prawo zakończyć rekrutację we wcześniejszym terminie.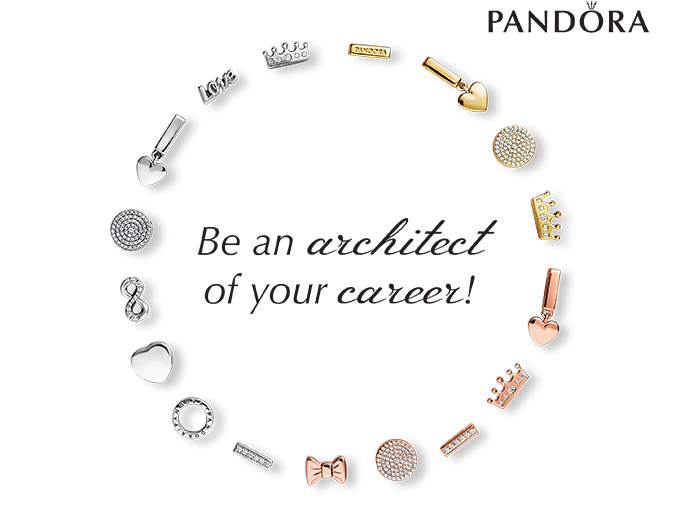 PANDORA Shared Service Centre (SSC) is part of Pandora Group, one of the world's largest jewelry brands. SSC was established in Warsaw in 2012 and is responsible for the finance and accounting processes of a number of PANDORA entities across the EMEA region.

We are looking for
GL Reporting Specialist
Location: Warsaw

Our GL Reporting Specialist in Shared Service Centre focus on efficiency, accuracy and timelines of month end closing process.
Person holding this role is closely cooperating with Accountants as well as with Local Finance Teams in the markets and Group Functions in HQ.

You will:
Ensure the data quality and accuracy both in Microsoft Dynamics AX and HFM systems, identify any accounting issues that need attention or adjustment,
Preparation and submission of HFM reporting schedules,
Oversee overall quality and punctuality of month end closing process,
Calculate accruals and provisions (e.g. sales return, warranty),
Preform P&L and BS analytical review and provide explanation for monthly, quarterly and yearly fluctuations,
Perform internal controls in line with agreed framework,
Coordinate the cooperation with auditors and cooperate with outsourced service partners for tax and legal compliance topics (incl. preparation of statutory financial statements),
Investigate system issues (with support from Subject Matter Experts and IT) to ensure proper disclosure of transactions,
Perform ad hoc analysis of financial data to support the Local Finance teams and Group functions in HQ with projects and business partnering,
Identify opportunities for process improvements regarding quality and productivity as well as implement standardized / best practice solutions,
Deliver service in line with agreed controls, policies and procedures,
Maintain relevant Work Instructions up to date.
Join us if:
You hold Master Degree in Finance or Accounting,
You have minimum 4 years of experience with accounting, preferably GL and/or financial reporting,
You can use your excellent communication skills fluently in English (ability to communicate in a clear, concise manner and listen attentively to others),
Your strong analytical skills with attention to details allow you to easily draw conclusions and solutions for analyzed areas
Microsoft Dynamics AX or similar ERP system are familiar to you, knowledge of HFM will be a strong asset,
You have Good knowledge of Microsoft Office tools, particularly in MS Excel incl. Smart View,
Your soft skills include building good working relationship with colleagues and internal customers,
You like to work on multiple projects with different stakeholders and proactively manage deadlines.
We offer:
Employment contract
Medical and dental care
Multisport card
MyBenefit cafeteria
Life insurance
New ergonomic office
Pension program
Flexible working hours
Work-life balance
Internal & External trainings
Home Office
Fuits and vegetables



Administratorem Pani/Pana danych osobowych ujawnionych w dokumentach aplikacyjnych jest Pandora Jewelry Shared Services Sp. z o.o. z siedzibą w Warszawie, ul. Domaniewska 28, 02-672 Warszawa. Pani/Pana dane osobowe przetwarzane będą w celu przeprowadzenia procesu rekrutacji. Bez odrębnej zgody Pani/Pana dane osobowe nie będą udostępniane odbiorcom danych w rozumieniu art. 7 pkt 6 ustawy z dnia 29 sierpnia 1997 r. o ochronie danych osobowych. Przysługuje Pani/Panu prawo dostępu do treści danych oraz możliwość ich poprawiania. Podanie danych jest dobrowolne, jednakże bez ich podania nie jest możliwe zrealizowanie celu, o którym mowa wyżej.
The controller of your personal data as disclosed in the job application documents is Pandora Jewelry Shared Services Sp. z o.o. with its registered office in Warsaw at the address: ul. Domaniewska 28, 02-672 Warszawa. Your personal data will be processed for the purpose of conducting the recruitment process. Without your separate consent your personal data will not be made available to any recipients of data within the meaning of art. 7 cl. 6 of the Personal Data Protection Act of August 29 of 1997. You have the right to access your data and amend them at any time. You are free to submit your personal data, however if you refuse to do so the purpose, as referred to above cannot be pursued.