Group Leader HR Direct
DNV GL POLAND
więcej
Group Leader HR Direct
Gdynia, pomorskie

Kierownik

02.09.2016
Pracodawca ma prawo zakończyć rekrutację we wcześniejszym terminie.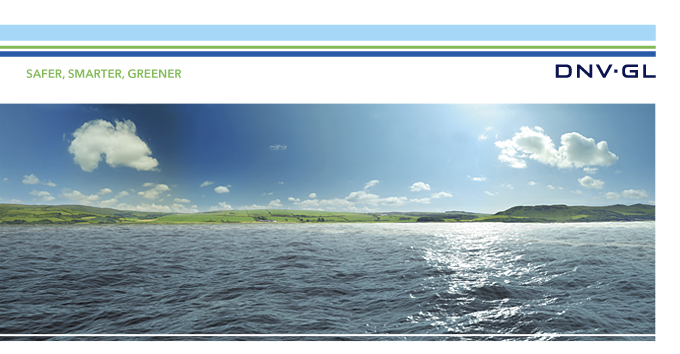 DNVGL Poland in Gdynia seeks:
Group Leader HR Direct
Job Location: Gdynia

Company & Business Area Description
Driven by our purpose of safeguarding life, property and the environment, DNV GL enables organisations to advance the safety and sustainability of their business. We provide classification and technical assurance along with software and independent expert advisory services to the maritime, oil & gas and energy industries. We also provide certification services to customers across a wide range of industries.
Combining leading technical and operational expertise, risk methodology and in-depth industry knowledge, DNV GL empowers our customers' decisions and actions with trust and confidence. We continuously invest in research and collaborative innovation to provide customers and society with operational and technological foresight.
Originated in 1864, DNV GL operates globally in more than 100 countries with our 15,000 professionals dedicated to helping our customers make the world safer, smarter and greener.
The Global Shared Services (GSS) organization within DNV GL provides high quality, cost effective services and processes within Human Resources, Finance and IT, based on requirements defined by the business areas and Group. GSS also develops central competence for distinct services, projects and development and will support policy, procedures and system implementation on a global, regional, and local level.
GSS is about bringing a team of true process experts together, going for professional service levels at industry standards, and offering centers of expertise for competence based advisory. We are driven by people's competence and motivation to help and support the business areas. As a member of the GSS community you act in a professional, multi-cultural, competent and service oriented environment with good possibilities to enhance your personal competencies and expertise, and to build a strong network with colleagues around the world.
In Poland, DNV GL has a strong presence with more than 300 employees working within Maritime, Business Assurance, Energy, Software and GSS, with GSS IT delivering services to DNV GL worldwide.
GSS is expanding in Poland by building a centre in Gdynia, delivering selected services within HR, Finance, Real Estate Management & Procurement.
We are looking for dedicated employees with strong skill sets, a professional service oriented attitude and team spirit. This is an exciting opportunity to be part of building our new centre and working within an international organization with a globally recognized brand.
Local Unit & Position Description
The Global Centre HR will deliver high quality HR services to European countries; service scope is services that are location independent and/or can be digitalized. Services are rendered in close collaboration with the GSS HR Regional Centres within Europe and Centres of Competence, together developing the Global Shared Service HR function for DNV GL.
We are recruiting four roles as Group Leader HR Direct for our Global Centre HR. The Group Leader HR Direct will be part of the HR Direct Team and will be responsible for the service delivery for one of the four GSS HR Regions in Europe providing advice on all HR related matters to employees and line managers.
The Group Leader HR Direct will report to the Head of Section HR Direct. This is a new position based in Gdynia, Poland.
At the outset you will be engaged on challenging project work in building up the HR Direct Team in Gdynia, further planning and maturing the future concept and service delivery model within HR Direct services, including analysis and planning, process evaluation and design and data knowledge build up.
To succeed in this role you will provide project management skills, co-ordination skills and on the job training for the HR Direct Consultants within the team. You will be a role model for colleagues in HR Direct and actively support service implementation, development and continuous improvement of HR Direct deliveries.
Key tasks:
Co-ordination of activities supporting one of our four GSS HR Regions in Europe
Ensuring on time knowledge transfer into the HR Direct team
Train team members within the HR Direct Team – primarily on the job training
Evaluation, design and improvement of processes within HR Direct
Playing an active role in the implementation of our new HR IT systems
Acting as a key contact for HR Office Regional Management
Active contribution in day to day activities
Set up performance management and KPIs on deliverables
Position Qualifications
Bachelor's degree within HR or Business Administration
Minimum of 5 years of experience within HR Administration
Project management experience, ideally within an HR environment
Excellent English skills – both written and verbal
Proven ability to learn and understand software/HR IT systems
Previous employment within HR in a large international organisation would be an advantage
Additional European language skills would be an advantage as some regions include employees from a number of different countries.
Characteristics of Successful Employees
A caring and respectful team player aligned with the DNV GL company values
Highly motivated with a flexible and adaptable approach to work
Excellent communication skills and cultural awareness
Positive attitude, customer centric mindset and willingness to go the extra mile to meet organisational goals
A professional service oriented attitude with the ability to motivate employees to take a customer-centric approach in their work.
Ability to foster positive relationships at all levels of the organisation and across multiple locations and countries
Attention to detail and deadlines
Ability to multi-task
Ability to prioritise own workload and manage conflicting deadlines
Ability to learn and understand new software/IT systems
Driven to learn and develop own expertise
Willing to share knowledge and support others within a team by delivery of on the job training and coaching
Opportunities Beyond Business

Our mission is to safeguard life, property and the environment. By joining us, you will work towards our meaningful vision: to make a global impact for a safe and sustainable future.
DNV GL offers an attractive working environment in an international organization that invests in developing our people. To ensure you are equipped both now and in the future to deliver on expectations within your area, you will receive training fit to your level and role. All newly hired employees can expect to receive induction training, facilitating their transition into the new position. We are situated in a modern and attractive office in a certified sustainable building. We offer a competitive salary and benefit package, and relocation allowance if applicable.
If you want to be part of actively shaping the future of a dynamic company with more than a 150 years heritage, we look forward to receiving your application.
Interested in this opportunity?
Please fill in your application (In English) and apply online via "Aplikuj" button.

Please visit our website at www.dnvgl.com
Prosimy o dopisanie następującej klauzuli "Wyrażam zgodę na przetwarzanie moich danych osobowych dla potrzeb niezbędnych dla realizacji procesu rekrutacji (zgodnie z ustawą z dn. 29.08.97 roku o Ochronie Danych Osobowych Dz.U. Nr. 133 poz.883)".