Head of Security Operations
Staples Polska Sp. z o.o.
więcej
Head of Security Operations
Gdańsk, pomorskie

Dyrektor/Prezes

2017-11-08
Pracodawca ma prawo zakończyć rekrutację we wcześniejszym terminie.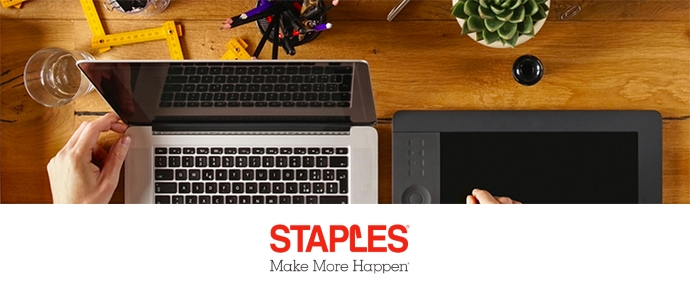 Our Company:
Staples Solutions B.V. is the leading provider of workplace products, services, and solutions to small, mid-sized, and large businesses in Europe. Through our integrated offering, Staples Solutions is the partner of choice to meet the diverse needs of the workplace of today and tomorrow. Headquartered in Amsterdam, we operate in 16 countries in Europe.

In January 2015 we opened Global Competence Center in Gdansk. The Center consists of teams responsible for driving major IT and User Experience enhancements for whole European organization, with other teams like Supply Chain, Financial Analysis & Master Data Management also establishing their operations in Gdansk.
Head of Security Operations
Location: Gdańsk

Job Purpose
We have a new exciting opportunity for a Head of Security Operations as a permanent position to ensure we have strategic, tactical and operational focus on managing our risks and incidents globally. We don't overestimate Security by Design ability to prevent security incidents – that's why the Head of Security Operations will need to contribute with Security by Response.
The Head of Security Operations will report directly to Staples Solutions global Chief Information Security Officer and have global accountability and responsibility for knowing sooner our crown jewels are or might be at risk, understanding the impact better, acting faster on incidents and informing the relevant stakeholders earlier.
Critical results
Reduction of overall security posture by effective vulnerability management, identity management and user behaviour analytics

Enhancement of Staples Solutions' ability to detect incidents

Reduction of time to detect and respond to incidents

Operations and maintenance of critical elements of security infrastructure
Responsibilities

Build solutions and concepts to increase time of prevention, decrease time for detection and reaction by engaging all Staples personnel in security activities
Define incidents detection and deception strategy, based on understanding the cyber kill chain
Build and maintain security operations team built of internal and external resources and service providers
Build and run Security Operations Centre based on physical, virtual and outsourced teams
Ensure Staples Solutions receives actionable cyber threat intelligence
Ensure Staples Solutions is capable of sharing cyber threat intelligence with relevant communities
Ensure digital identity management policy is defined and implemented, and identity management and user authentication/authorization solutions are being rolled out in line with IT landscape changes
Define insourcing-outsourcing strategy for Security Operations services – and implement the strategy to make sure that critical intellectual capital stays in-house, heavy lifting is outsourced where financially sound, and we partner where niche excellence is sought
Implement state-of-art data analytics and machine learning capabilities if necessary to improve threats detection
Orchestrate blue/red teaming exercises
Manage elements of security technology critical for control and trust, such as PKI
Knowledge, skills & experience
This is a role for a seasoned and battle-proven Cyber Security Operations leader. As a minimum, we expect to see the following skills and qualities:
Proven experience in building and leading teams, preferably including 24/7 operations and an international setting
Proven experience in incident and crisis handling, experience with handling incidents related to payment card data or personally identifiable information will be a huge asset
Experience in leading local and remote teams, as well as (off-shore) partners and vendors
More than 12 years of experience in building and/or running security operations centres/CERT teams
More than 12 years of exposition on modern threat techniques, tactics and procedures preferably from hands-on experience in conducting, leading or defending against penetration testing and red-teaming activities
Understanding of kill chain phases and its applicability to incidents detection
Good insight into detection, deception and incident response technology
Built-in sense of urgency
Ability to stay firm during the storm
Security certification, in particular in incident handling, IT forensics and security management will be considered an asset
Excellent verbal and written communication skills and drive for communication
Proactive and self-motivated work style with proven ability to manage multiple projects and changing priorities
Ability to onboard quickly into new areas
Analytical and problem-solving skills
Fluent in English, other languages is a bonus. Ability to speak STIX will be considered an asset
Ability to travel internationally on a short notice
Interested in this challenging role?

We kindly ask you to complete the online application and submit your resume in English via "Aplikuj" button.