Human Resources Lead
AECOM Polska Sp. z o.o.
więcej
Human Resources Lead
Warszawa, mazowieckie

Kierownik

23.11.2018
Pracodawca ma prawo zakończyć rekrutację we wcześniejszym terminie.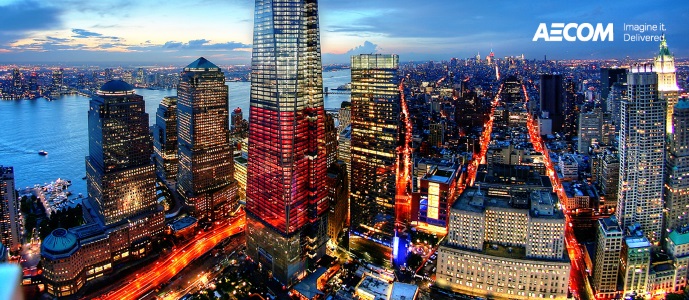 AECOM is built to deliver a better world. We design, build, finance and operate infrastructure assets for governments, businesses and organizations in more than 150 countries. As a fully integrated firm, we connect knowledge and experience across our global network of experts to help clients solve their most complex challenges. From high-performance buildings and infrastructure, to resilient communities and environments, to stable and secure nations, our work is transformative, differentiated and vital. A Fortune 500 firm, AECOM companies have annual revenue of approximately US$18 billion. See how we deliver what others can only imagine at www.aecom.com and @AECOM.


Human Resources Lead, Poland (fixed term 9 months)
AECOM is seeking to hire a Human Resources Lead based in Warsaw, Poland for a minimum of 9 months owing to maternity leave.


The primary purpose of the role is to enable and support the improved profitability and performance of the business whilst working as a true coach and advisor to the local AECOM Leadership Teams. This role will ensure that the EMEA Human Resources strategy is delivered in the Poland hub with a key focus being on retention and development of our employees in order to enable Leadership to take the business to the next level.


Job Duties:
Provide strong coaching and HR Partnership to support to the leadership in the Region
Manage a local Human Resources Team (covering employee related processes e.g. talent acquisition, onboarding, learning & development, talent management, performance management and HR Administration)
Develop and implement specific human resources programs to enable the profitable and safe growth of the business
Review, revise and implement best practice human resources policies and procedures
Participate in regional and global human resources initiatives and lead locally. Collaborate as a team member on EMEA wide ad hoc HR Projects as and when required
In collaboration with Talent development, progress the talent strategy by working closely with the business on work force, leadership development, diversity and inclusion, the culture of change and succession plans
Deliver and embed key strategic Human Resources and business programs within the region
Drive the implementation of a new global, fully integrated HR tool, Workday, within the regional hub ensuring all local processes and procedures are embedded
Provide meaningful reports and recommendations for corrective actions to improve performance of the business
Play a key role in determining the people strategy for bids and proposals working closely with Talent Acquisition
Drive financial performance by achieving plan targets through identifying and implementing operational efficiencies and cost savings
Support employer branding activities
Ensure investment in our people to drive the business forward
Performance and Rewards Management Employee Engagement
Work closely with EMEA HR COE's supporting initiatives locally
Deliver or delegate transactional human resources work in the Poland hub, including the on boarding of new hires, transfers, local requirements, registration, administration and payroll consolidation
Deliver required documents ensuring legal, financial and tax compliance
Collaborate closely with centres of expertise such as Talent Acquisition, Global Mobility, HR Transformation, Legal and Rewards
Specific Skills Required:
Minimum of 7 years' experience of working in Human Resources with at least 3 years of managing a team
Fluency in Polish, English (oral and written)
Capacity to convert strategic plans into demonstrable action plans
Ability to identify, develop, mentor and engage with key members of staff
Proven ability to lead and support change management initiatives
Strong working knowledge of employment legislation
Hands on in delivery of required transactional work
*Minimum Requirements
Experience of working for a large multi-national firm within a complex matrix structure would be highly preferred
Ability to travel if required.
Minimum of 7 years' experience of working in Human Resources with at least 3 years of managing a team
*Preferred Qualifications
Internationally recognized qualification in Human Resources, Psychology or a Business related subject
CIPD or equivalent preferred
Please submit your application in English by clicking on Apply including below data protection clause in your CV

Prosimy o zawarcie w CV klauzuli: Wyrażam zgodę na przetwarzanie moich danych osobowych zawartych w dokumentach aplikacyjnych, przez firmę AECOM Polska Sp. z o.o. z siedzibą w Warszawie przy ul. Puławskiej 2, w zakresie procesu rekrutacyjnego oraz udziału w dalszych procesach rekrutacji. Jednocześnie zostałem poinformowany, że Administratorem moich danych osobowych zawartych w przesłanych dokumentach rekrutacyjnych jest AECOM Polska Sp. z o.o. z siedzibą w Warszawie przy ul. Puławskiej 2. Dane będą przetwarzane w celu przeprowadzenia procesu rekrutacji oraz udziału w dalszych procesach rekrutacji na potrzeby AECOM Polska Sp. z o.o. Przetwarzanie danych osobowych odbywa się na podstawie powyżej zgody i jest całkowicie dobrowolne. Odbywa się w oparciu o przepisy prawa i ich podanie jest obowiązkowe (art. 221§ 1 Kodeksu Pracy).Podanie pozostałych danych, innych niż wymienionych w art. 221§ 1 Kodeksu Pracy jest dobrowolne, ale niezbędne dla osiągnięcia wskazanego celu. Przysługuje mi prawo do dostępu do treści swoich danych, ich poprawiania, usunięcia lub ograniczenia przetwarzania. Powyżej wyrażona zgoda może zostać przeze mnie odwołana w każdym czasie. Moje dane będą przetwarzane przez okres trwania procesu rekrutacji, jednak nie dłużej niż 10 lat. Dodatkowo, będą mogły być przetwarzane przez okres przedawnienia roszczeń związanych z przetwarzaniem danych osobowych w celach określonych powyżej. Przysługuje mi prawo do wniesienia skargi do organu nadzorczego."