IT Coordinator
DentsplySirona Poland Sp. z o. o.
więcej
IT Coordinator
Warszawa, mazowieckie

Specjalista

17.11.2017
Pracodawca ma prawo zakończyć rekrutację we wcześniejszym terminie.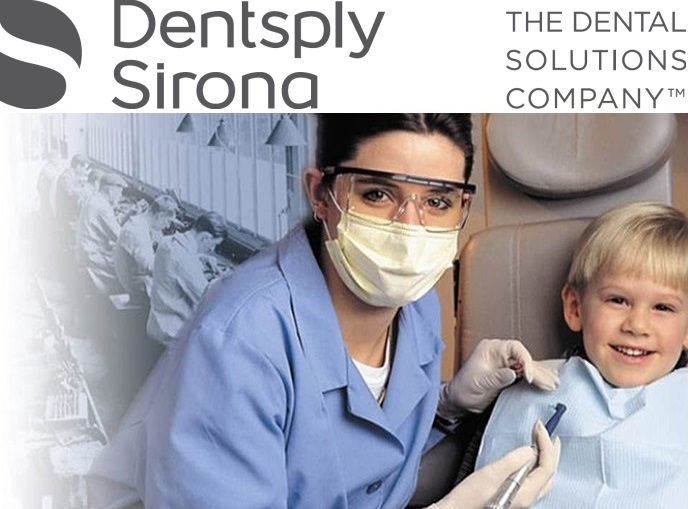 Dentsply Sirona is the world's largest manufacturer of professional dental products and technologies, combining leading platforms spanning consumables, equipment, technology and specialty products, with a 130-year history of innovation and service to the dental industry and patients worldwide. As The Dental Solutions Company™ with a comprehensive end-to-end solutions offering, Dentsply Sirona marries some of the most well-known, established and effective brands in the industry under one roof. Worldwide, dental professionals depend upon Dentsply Sirona for innovative, competitively advanced solutions that improve oral health for patients worldwide, and we couldn't do so without our exceptional employees.


Being a leader in our industry, Dentsply Sirona understands the significance and importance of developing a team of employees that support our mission. Our employees thrive on collaboration with a global team of colleagues and the opportunity to make a difference in the lives of dental patients around the world. The Dentsply Sirona team is located in more than 40 countries, and is diverse, engaged, and passionate about advancing patient care and oral health. Together, we make a difference.
Miejsce pracy: Warszawa

This role is responsible for all tasks referring to the local IT Infrastructure (front and back office) and locally used IS Applications. In this role the postholder is responsible for the analysis, the design, the implementation, the operation, and the support of the local IT Infrastructure and IS Applications across the region. The postholder will provide user support, hardware and software maintenance, training and consultation. Providing these services in an effective and efficient manner will ensure maximum access of users to the IT Infrastructure and services.
Responsibilities:
User Support & Service
Manages day-to-day user interaction
Sets and manages user expectations
Provide orientation to new users for Front Office IT systems (hardware, operation system, and software) and for IS Applications
Train users about potential uses of Front Office IT systems and IS applications
Provide individual user training and support on request
Helpdesk / Service Delivery
Analysis and where possible resolve issues
Resolves and/or escalates issues in a timely fashion
Interacts with users and IT colleagues on all levels to help resolve IT&IS-related issues and provides answers in a timely manner
IT Infrastructure Front Office Systems
Install, configure, and maintain all Front Office IT Systems
Troubleshoot all technological issues of Front Office Systems
Maintain Front Office Systems
IT Infrastructure Back Office Systems
Operate and maintain back office systems (File Server, Print Server, Application Server, Backup, Communication infrastructure etc.)
Troubleshoot technical issues of Back Office Systems
Monitor the availability of the Back Office Systems
IS Application – Installed locally
Install, configure, and maintain all IS Applications
Troubleshoot all issues
Maintain IS Applications
Coordinate issue resolution with application provider
IS Application – Corporate provided
Troubleshoot all issues
Coordinate issue resolution with application provider
Coordination
Initiates and implements improvements in all areas of IT/IS responsibility.
Serves as main point of contact on all IT Infrastructure and IS Applications related matters for the location.
Perform and own the site audit for Infrastructure and Application Standards and Policies across the region.
Communication
Holds regular status meetings with the local management, business application owner
Holds regular status meetings with Corporate IT management.
Holds regular status meetings with the Application provider.
Effectively communicates all relevant IT-related information.
IT Asset Management
Maintain current and accurate inventory of hardware, software and maintenance contracts.
Ensures that company IT assets are maintained responsibly.
Builds and maintains vendor relationships.
Ensure that all used software is fully licensed and maintenance contracts are in place.
Organization
Make sure that all IT policies, standards and procedures are implemented and understood by management, users, and local IT team.
Plan and communicate the IT Infrastructure and IS Application budget and expenditures for the location.
Manage local IS/IT contracts.
Organize and coordinate the approval of any IT related investment.
Approve and organize any IT related purchase.
Projects
Lead and manage local IS/IT projects.
Represent local IT in business owned projects or in Global IT projects.
Assign IS/IT resources to projects, define objectives and make sure that projects objectives are reached

Dentsply Sirona is an Equal Opportunity/ Affirmative Action employer. All qualified applicants will receive consideration for employment without regard to race, colour, religion, sex, national origin, age, sexual orientation, disability, or protected Veteran status. We appreciate your interest in Dentsply Sirona