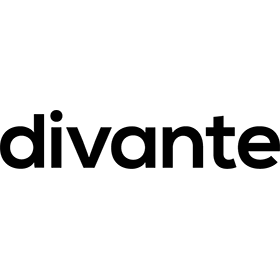 Wrocław

Wrocław, Lower Silesia

Valid for 22 days

until: 08 May 2021

contract of employment, contract for specific work

specialist (Mid / Regular)
Your responsibilities
Working closely with Business and Delivery parts of Divante to better understand their needs - exposure to most crucial stakeholders

Sourcing new candidates and staying in contact with them - we use modern sourcing techniques but we still hope you can teach us something new

Working in weekly Sprints regarding Recruitment, and in two-week Sprints for overall HR projects

Managing a full recruitment cycle within Divante

Independent organization of your work and priorities - you will have to build a vacancy strategy and plans from scratch

We will count on your ideas and ability to solve problems
Our requirements
Have great expertise in IT Recruitment, at least 3-5 years (preferably in-house experience)

Know IT jargon and have knowledge regarding software development cycle, Agile, and Scrum approaches

Are interested in the constant development of your sourcing skills and you use modern sourcing techniques to combine quality with quantity

Are focused on Data-driven decision making and always check your own work to make it better and more efficient

Value independence and have no problem with taking responsibility for really important projects

Approach problems with: "I have a solution" attitude

Are not afraid to work with challenging markets and deadlines

Have fluency in English (B2/C1)
Optional
Interest in modern technologies

An open mind and hunger for new knowledge and skills

German or any other language on B2+ level
Everyday work in the HR Department at Divante brings new challenges, connected not only to recruitment but also maintaining and developing our team of over 250 specialists. Our HR team consists of 10 people and currently, we are looking for IT Recruiters. This role is heavily concentrated around the full-cycle recruitment process and sourcing the best candidates. We work with SCRUM methodology to plan and execute our goals. We always strive for new knowledge and development to perfect our work for it to bring the best results.
Right now we're more focused on Data-Driven Recruitment so there will be a lot of numbers and details to watch over.
Why Divante?
We're a technology company dedicated to eCommerce working on bespoke projects with clients like SAP, Samsung, Staples, HighSnobiety, and many others. We provide the best solutions for our clients every day and specialize in sophisticated integration projects trying to connect IT with good product design and UX.
On a daily basis, we work mainly with technologies like PHP, Magento, Angular, Vue, and many more. We also create our own open-source products.
Here, you'll find the people who are open to sharing their knowledge and expertise. You'll meet the bold ones, who are eager to learn and implement the latest technology.
You'll feel right at home if you're brave, driven, and share similar values to us.
What more can we give you?
Check the link below:
https://divante.com/career#Benefits
What's next?
After receiving your CV we will reach out to you for a short call. One of our recruiters will take care of you during the whole recruitment process and will answer all your questions.
Does this position sound like a dream job to you? Don't hesitate and apply by using the form below.*
* We'll contact the best candidates