IT Sourcing Specialist
Philips
więcej
IT Sourcing Specialist
Łódź, łódzkie

pokaż mapę

Specjalista

30.08.2018
Pracodawca ma prawo zakończyć rekrutację we wcześniejszym terminie.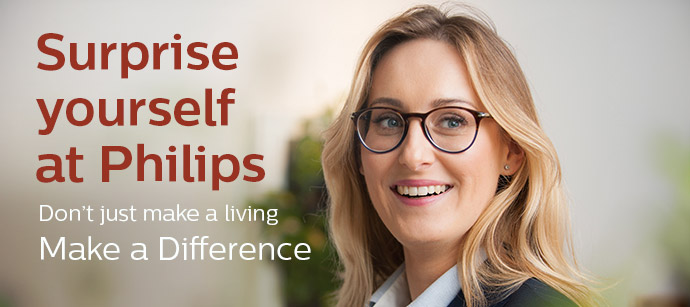 IT Sourcing Specialist

Location: Łódź

283796


Are you the highly talented Procurement professional with a commercial as well as IT sourcing background and currently seeking a new challenge?
As IT Sourcing Specialist, you will be part of Philips Global IT Procurement team, and responsible for tactical sourcing across the entire IT Domain. Your accountabilities include; initiate and manage tender projects, drive cost savings through contracts negotiations as well as the effective management of contracts and IT spend.
We are looking for a highly energetic and flexible procurement professional with a young mindset, and strong drive for results, and the aspiration to grow into a more senior role within a global Procurement team. This is a unique opportunity for talented individual who aspire to work at the edge of technology, and is able to deliver cost savings and create value through effective supply base strategies and management.
Your responsibilities include:
Supporting Philips global IT through Sourcing of Software, Infrastructure and IT Services
Work in alignment with commodity strategies, and Support commodity leaders deliver projects, manage contracts and execute tenders.
Ensuring first class service from suppliers, whilst identifying opportunities for savings
Initiate and executing global procurement tenders and cost savings projects
Effectively manage and leverage the relationships with current and new suppliers
Review, control and report on current cost base and total cost of ownership
Challenge current cost base, through negotiation, benchmarking and tendering (RfX)
Deliver costs savings target in compliance with category strategies and AOP target
Develop and maintain excellent relationships with key stakeholders
Negotiate supply terms and contracts in line with standard terms and conditions

You will be a part of Indirect Materials and Services (IMS) is Philips provider for non-product related (NPR) purchasing services. Operating as a Shared Service Organization for Philips allows IMS to add maximum value to the Philips bottom line. IMS delivers a closed loop purchasing cycle, covering strategic/tactical sourcing (creation of contracts) as well as transactional handling of the 'procure to pay' process, through its outsourced Transactional Shared Service Centers.
IT Sourcing Specialist is part of the Global IT Commodity Cluster, with Commodity Managers in four countries and 3 continents. You interact with senior management within Philips and IT suppliers all around the globe.
To succeed in this role, you should have the following skills and experience
Master or Bachelor degree in a Procurement, Logistics, Information Management or Business Management;
2-5 years' relevant experience in IT area or / and experience of IT Procurement
Fluent English is a must, both written and verbal
Good working knowledge of MS office including Word, Excel, PowerPoint and Outlook
Ability to work in virtual team structure and effectively communicate with colleagues and stakeholders across the globe
Proven ability to develop and maintain effective relationships at all levels, both internally and with suppliers
Advanced negotiation and influencing skills
Proven LEAN capabilities, and advanced networking and communication skills
Ability to undertake total cost of ownership analysis, summarize results and make recommendations
Proven ability to deliver under pressure and against defined savings targets and measures
Well-developed organizational and Project Management skills
In return, we offer you:


We offer the unique combination of a critical and challenging role and a creative and empowering office environment. You will be actively encouraged to make improvements, establish best in class service and have a direct impact on the success of Philips on a daily basis.
Opportunity to build new procurement capability for Royal Philips.
Yearly bonus based on performance achieved.
Private medical care with option to extend it to family members.
Benefit System cards.
Convenient working conditions in office in the city center
Positive energy and professional support in everyday duties
Discount for Philips' products

Philips Information clause
The processing of your personal data will take place in order to execute the recruitment process on the basis of the applicable law provisions, the legal basis for processing is Art. 6 (1) (c) of the General Data Protection Regulation of 27 April 2016 (hereinafter: "GDPR"). As part of this aim, the data can be used in the profiling process to direct job offers to candidates on qualifications relevant to the job position (Art. 6 (1) (f) of the GDPR). Data processing in a broader scope than it result from regulations of the Labor Code and for the purposes of future recruitment will take place on the basis of the consent expressed in the recruitment form (Art. 6 (1) (a) of the GDPR).
Please be advised that the controller of your personal data is Philips Polska sp. z o.o. with its registered office in Warsaw, Al. Jerozolimskie 195B (02-222 Warsaw) hereinafter referred to as the "Controller" or "Company".
Data Protection Officer (DPO)
The Controller has appointed a Data Protection Officer (DPO) with which you can contact with the following e-mail address: [email protected] in all matters regarding your personal data.
The period of data storage
Your personal data will be stored for a period of 6 months from the date of submitting the application or 1 year from the date of submitting the application with the consent to use it in future recruitment. Personal data will not be processed after your consent has been withdrawn or opposition has been filed, if such permission is granted.
Recipients of data
The recipient of personal data provided by you may be third parties supporting the Company in the recruitment process (consultancy in the field of recruitment, IT support), while these entities process data only in accordance with the Company's recommendations.
The rights of the data subject
You have the right to access your personal data, demand their rectification, removal, objection, limitation of processing, transfer of data to another controller and submission of a complaint to the President of the Office for Personal Data Protection if you consider that the processing of your personal data violates the law.
Providing by you your personal data collected by us on the basis of applicable provisions is voluntary, but necessary to execute the recruitment process. The consequence of not providing personal data will be the inability to participate in the recruitment process.
The consent expressed may be withdrawn at any time. Its withdrawal will not affect the lawfulness of processing your personal data prior to its withdrawal. You can object to profiling at any time. The statement of withdrawal of consent and objection should be sent to the e-mail address: [email protected].
Pełną informację odnośnie przetwarzania Twoich danych osobowych znajdziesz tutaj.