Marketing Data Analyst - Scientist
KYNETEC POLAND SPÓŁKA Z OGRANICZONĄ ODPOWIEDZIALNOŚCIĄ
więcej
Marketing Data Analyst - Scientist
Poznań, wielkopolskie

pokaż mapę

Specjalista

13.11.2017
Pracodawca ma prawo zakończyć rekrutację we wcześniejszym terminie.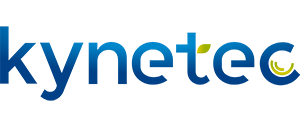 Kynetec is a global market research company with 23 offices around the world. We conduct multinational projects in areas such as agricultural and animal health. We are seeking a marketing data analyst or scientist candidate who can play an important role in our global network to help strengthen our quantitative offer to our client. The position will be in our Poznan office.
Marketing Data Analyst - Scientist
Miejsce pracy: Poznań

Job description:
This job provides hands-on analytics to market research. Responsibility pertains to all phases of a typical study: problem interpretation and formulation, participation in study design, data manipulation, quantitative analysis and modeling, analytical result interpretation and delivery, and client consultation. The candidate also has opportunity to participate in data science projects involving data from different sources, exploring relationships, testing new data product ideas, and developing delivery applications.


Typical job activities include:
Collaborate with research staff to interpret client business problems and propose the most suitable quantitative designs.
Help develop and review survey questionnaire that can support data analysis and modeling.
Sampling and weighting.
Conduct exploratory data analysis and multivariate analysis on survey data.
Apply typical statistical or quantitative market research methods such as segmentation, choice modeling, or predictive modeling.
Build reporting tools or dashboards in Excel or other platforms.
Position requirement:

A master's degree or higher in a quantitative field such as statistics, mathematics, computer science, survey research, economics, business, operations research, sociology or psychology.
Basic statistical requirement: high competency in multivariate data analysis such as statistical inference, linear and logistic regression, factor and principal component analysis, cluster analysis, or other commonly used predictive analytic techniques.
Experience in some other areas of statistics or particular methods is a plus: Bayesian statistics, psychometrics, time series analysis, forecasting, spatial analysis, text analytics, sampling, experimental design, decision tree, neural network or deep learning.
Proficient in at least one commonly used computer language especially a statistics language such as R, Python, SPSS or SAS.
Solid skills in Excel and VBA is desired. But candidates with high competency of another computer language will be considered.
1-2 years of work experience is desirable but not a must requirement for the analyst position. Newly graduated or upcoming master degree recipients are encouraged to apply. Three or more years of work or academic research is preferred for the marketing/data scientist position.
Further qualification:
Only candidates who want to be challenged to use the knowledge and skills to help solve complex business problems should apply. In turn, the position offers potential for exciting career progression and personal growth. A candidate with strong fundamentals and learning potentials but limited marketing research experience will be considered and supported to grow into a seasoned marketing and data scientist.
Key personal traits include:
Enjoy working in a fast paced environment and meet the deadlines.
Willing to take extra effort to meet both internal and external client needs.
Passionate and inquisitive about learning from and hands-on with data, state-of-art methods and tools.
Must be a self and fast learner utilizing different resources: peers, web, online courses, academic papers.
Take pride on the quality of work delivered. Dependable and faithful to the data.
Good communication skill and a strong team player.
We are a multinational company. Excellent oral and written English is required for routine communication with team members and clients across the globe.
What we offer:
Working in international company on challenging projects.
Highly professional and passionate people, collaborative and fun work environment.
Great learning and career growth opportunity.
Private medical care (after successful probation period).
Competitive salary.
Please send CV with cover letter through Aplikuj button.

Please add the following note to your CV:
"Wyrażam zgodę na przetwarzanie moich danych osobowych przez firmę Kynetec Poland w Poznaniu przy Piątkowska 163 dla potrzeb niezbędnych do realizacji procesu rekrutacyjnego teraz i w przyszłości, zgodnie z przepisami ustawy z 29.08.1997 o ochronie danych osobowych (Dz. U. z 2002 r. Nr 101, poz. 926 z póź. zm.). Przyjmuję do wiadomości, że przysługuje mi prawo wglądu do treści moich danych oraz ich poprawiania".