Network Engineer
Tenneco Automotive Eastern Europe Sp. z o.o. (Gliwice)
więcej
Network Engineer
Gliwice, śląskie

pokaż mapę

Specjalista

12.10.2018
Pracodawca ma prawo zakończyć rekrutację we wcześniejszym terminie.

Tenneco is the world's leading producer and marketer of ride control and emission control products and systems. Discover our commitment to making driving a safer and more environmentally friendly experience. Learn more about Tenneco, our technology, key financial and market data on www.tenneco.com. We cover the entire range, from passenger cars through light commercial trucks and vans, heavy duty vehicles to high performance off-road vehicles, with specifically designed and tested products for virtually every model and make.
Currently for our Global IT department we are looking for candidates on the position of:
NETWORK ENGINEER
Miejsce pracy: Gliwice

Job Description:

The Network Engineer is a recognized technical expert for the Network, Telephony and Network Security Infrastructure technology and services utilized within Tenneco. This position works for the Enterprise Network & Telephony team to provide reliable network services to the end users. This position helps ensure smooth network operation, vendor coordination, timely issue resolution and network enhancements.
Resonsibilities:
Analyze current infrastructure environment and existing services; to detect critical deficiencies and recommend solutions for improvement.
Support daily operations of the network and telephony infrastructure by timely resolution of the Incidents and requests.
Develops and maintains documentation of network diagrams, configurations, design templates, standards and work instruction and operational documentation for Network and Telephony team.
Develops and maintains an upgrade and maintenance schedule for the Network and Telephony including patches, upgrades and new installations.
Perform infrastructure/services capacity assessments of new and existing infrastructure/service solutions, ensuring that capacity requirements meet the "to-be" or existing workload attributes.
Support Enterprise and Regional IT teams with troubleshooting and maintaining Network, Telephony and Network Security technologies.
Analyze industry trends and define best practices around the use of infrastructure technology and services.
Coach and mentor technical staff resources on areas of technical expertise.
Lead on the resolution and corrective actions of complex infrastructure system and service problems for the supported business systems in the Tenneco environment.
Participate in Project Execution, partnering with Enterprise, Security and Regional Services IT teams and external service providers, utilizing tools and following IT Standards and Procedures.
Participate in BOS Reporting, Continuous Improvement and Lead problem solving (8D) analysis to avoid repeat issues.
Proactively support all critical equipment's and end user capacity management issues by archiving or upgrading the infrastructure.
Actively Participate in Regional and Enterprise team meetings, to understand business requirements, team progress and work on action plans as per committed timelines - Provide solutions to reported issues from Regional Teams to resolve incidents, problems or improvements.
Work with and manage various service providers to provide reliable service. Work on service improvement plans with the vendors where necessary.
Required Skills:
Education: University degree in Computer Science, Engineering, or Mathematics. Master degree in Business Administration desirable. (IT or related field preferred).
5-7 years' experience of relevant working in a Global IT Organization supporting internal IT Infrastructure on-site and remotely (automotive and/or manufacturing industries is a plus).
Global perspective and experience is a must.
Demonstrated experience partnering with application delivery, application development, project managers and business colleagues, delivering effective IT/business solutions.
Certificate Preferred: ITIL, CCDA, CCNP, CCDP, Security, CISSP, CCIE.
Ability to work independently in a matrix organization.
Advanced Technical knowledge on technologies/services such as LAN, WAN, MPLS, DMVPN, TCP/IP, LAN switching, network routing protocols, IP & TDM telephony, VPN, 802.1x, WiFi Networking, cloud network services etc.
Advanced working knowledge of Cisco LAN switches, Cisco routers, wireless controllers, Checkpoint Firewalls, F5 load Balancers, Riverbed WAN Accelerators, BlueCoat on-prem and cloud proxies, splunk.
Knowledge working IP and traditional telephony systems like Avaya, Alcatel, understanding of cloud telephony solutions.
Knowledge of project management and infrastructure services delivery.
Strong understanding of standard procedures, templates Presentations, financial analysis, coaching, team collaboration and leadership skills.
Excellent written and verbal communication skills along with the ability to interact in a multinational team environment.
Excellent relationship-building and ability to translate technical concepts into non-technical terms.
Expert in gathering relevant information systematically, consider a broad range of issues or factors, grasp complexities and perceive relationships among problems or issues; use accurate logic in analyses.
Expert knowledge in 5S and Root Cause Analysis.
We offer:
Attractive salary.
Opportunities for professional grow.
Private health care (LUX-Med).
Insurance.
Sport card (OK System).
Canteen for employees.
Vacation money.
Trainings, courses.
Parking spot.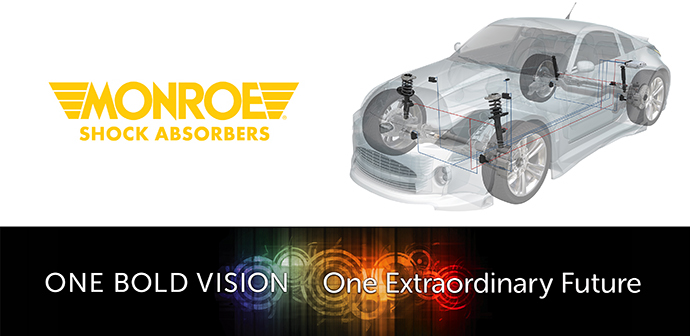 INFORMACJA DOTYCZĄCA PRZETWARZANIA DANYCH OSOBOWYCH

Wysyłając zgłoszenie rekrutacyjne do Tenneco, zgadzasz się na przetwarzanie przez firmę Twoich danych osobowych zawartych w zgłoszeniu rekrutacyjnym w celu prowadzenia rekrutacji na stanowisko wskazane w ogłoszeniu.

Twoje dane osobowe wskazane w Kodeksie pracy lub w innych ustawach szczegółowych (według wymogów ogłoszenia), przetwarzamy w oparciu o przepisy prawa i ich podanie jest konieczne do wzięcia udziału w rekrutacji. Pozostałe dane osobowe (np. wizerunek) przetwarzamy na podstawie Twojej dobrowolnej zgody, którą wyraziłaś/eś wysyłając nam swoje zgłoszenie rekrutacyjne i ich podanie nie ma wpływu na możliwość udziału w rekrutacji.

Możemy przetwarzać Twoje dane osobowe zawarte w zgłoszeniu rekrutacyjnym także w celu ustalenia, dochodzenia lub obrony przed roszczeniami, jeżeli roszczenia dotyczą prowadzonej przez nas rekrutacji. W tym celu będziemy przetwarzać Twoje dane osobowe w oparciu o nasz prawnie uzasadniony interes, polegający na ustaleniu, dochodzeniu lub obrony przed roszczeniami w postępowaniu przed sądami lub organami państwowymi.

Masz prawo dostępu do swoich danych, w tym uzyskania ich kopii, sprostowania danych, żądania ich usunięcia, ograniczenia przetwarzania, wniesienia sprzeciwu wobec przetwarzania oraz przeniesienia podanych danych (na których przetwarzanie wyraziłeś zgodę) do innego administratora danych. Masz także prawo do wniesienia skargi do Generalnego Inspektora Ochrony Danych Osobowych (w przyszłości: Prezesa Urzędu Ochrony Danych Osobowych). Cofnięcie zgody pozostaje bez wpływu na zgodność z prawem przetwarzania, którego dokonano na podstawie zgody przed jej cofnięciem.
Zapoznałem/łam się z powyższą informacją oraz wyrażam zgodę na przetwarzanie przez Tenneco Automotive Eastern Europe Sp. z o.o. danych osobowych zawartych w moim zgłoszeniu rekrutacyjnym dla celów przyszłych rekrutacji" (w każdym czasie możesz cofnąć zgodę, kontaktując się z nami pod adresem [email protected])
Wyrażam również zgodę na przekazywanie moich danych osobowych podmiotom współpracującym z firmą Tenneco w zakresie zatrudniania pracowników tymczasowych.