Project Manager Central Europe
FM Logistic
więcej
Project Manager Central Europe
Mszczonów, mazowieckie

Kierownik

2018-10-05
Pracodawca ma prawo zakończyć rekrutację we wcześniejszym terminie.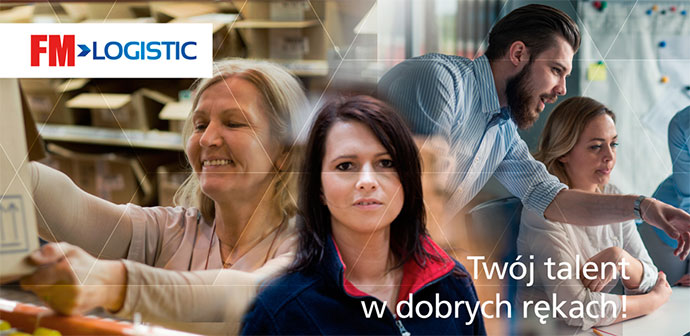 FM Logistic Polska is a branch of an international organiser of logistics solutions. It started its operations in Poland in 1995. At the moment, FM Logistic Polska has 12 logistic centres and 17 transshipment warehouses and employs more than 3,000 staff at the moment. It has more than 750 thousand m2 of warehouse space and a fleet of ca. 2.5 thousand vehicles. The annual turnover in 2017 was more than 227 million EUR.

Over 50 years of its existence, FM Logistic has become one of the international leaders in the fields of warehousing, transport and packing. As an independent and family-run Group, it is recognised as being expert in the consumer goods, cleaning agents/cosmetics, manufacturing and health markets.

FM Logistic is present in 13 countries on 3 continents and in 5 business zones (Western Europe, Central Europe, Eastern Europe, Asia and Latin America). The operator currently employs more than 23,000 staff and achieves revenues of more than one billion EUR (of which 63% is carried out on an international scale).
Project Manager Central Europe
Location: Mszczonów
RZ/HO/PM/10/2018


We offer
good atmosphere
in teams
possibility of
self-development
and upgrading professional skills
necessary business tools
Mission
Responsible of the correct course and outcomes of logistics operations startups in Central European countries, ensuring the implementation of commitments in terms of costs (investment and operation), customer satisfaction and deadlines, while maintaining care for shaping positive relations and attitudes in accordance with FM Logistic mission and culture.
1. Project Delivery
Ensure detailed project, implementation or actions plans are created for the duration of each project as appropriate;

Deliver an effective and timely schedule of project communications liaising with the relevant sponsors and stakeholders;

Ensure projects have agreed and documented requirements to ensure that project activity meets agreed project objectives;

Ensure monitoring of project progress is timely and accurate and enables sponsors and stakeholders have visibility and sufficient information to make the required decisions;

Ensure risks, issues and dependencies are being recorded, monitored and proactively managed to minimise disruption to successful delivery;

Run project reviews, approvals, and gating processes;

Ensure the appropriate and relevant level of testing is in place for all projects e.g. User Acceptance Tests and Client Acceptance Tests;
2. Financials & Operational Realisation
Participate in the commercial step, designing the technical logistics solution, quoting the logistics service prices and the project cost;

Liaise closely with Operations team, Sales team, Commercial Study team and Controlling team to ensure accurate & robust budget monitoring against project plans;

Monitor the operational KPIs till the project closure, ensuring corrective actions plans are defined and progressing till they meet the business requirements;

Ensure post project reviews, including the business performance gap analysis versus the planned performance (P&L vs Quotation File).
What will help you to perform the tasks?
Experience in project management
Experience in logistics;
Knowledge of warehouses processes;
Tertiary education;
Advanced English;
Readiness for business trips;
Analytical skills;
Communication skills;
Teamwork skills;
Goal achievement orientation;
Driving license cat. B.
Report to
Head of Projects Central Europe


Requirements
Project management and organisational skills are fundamental. Leadership in a matrix environment to promote best project practices. Ability to liaise with people at all levels of the organisation. Good skills in logistics operations startups, mastering warehouse processes. Fluent English.
Localisation
Mszczonów (Poland).


Business trip
Regular (40-60%) to any FM Logistic site in Central Europe.
Time schedule
The work time during project go lives is keyed on the operational activity that can result in occasional staggered work time schedule.
We kindly inform that we will be contacting only the selected candidates. In your application please include the following clause: "I hereby give consent for my personal data included in my application to be processed by the company FM Polska Sp. z o.o. with the registered office in Mszczonów, 111A Tarczyńska Str. for the purposes of the current and future recruitment processes under the Regulation (EU) 2016/679 of the European Parliament and of the Council of 27 April 2016 on the protection of natural persons with regard to the processing of personal data and on the free movement of such data, and repealing Directive 95/46/EC (General Data Protection Regulation)." I understand that I have right to review my data and correct it.