QMS Coordinator
STTAS Europe Sp. z o.o.
więcej
QMS Coordinator
Warszawa, mazowieckie

Specjalista

07.05.2015
Pracodawca ma prawo zakończyć rekrutację we wcześniejszym terminie.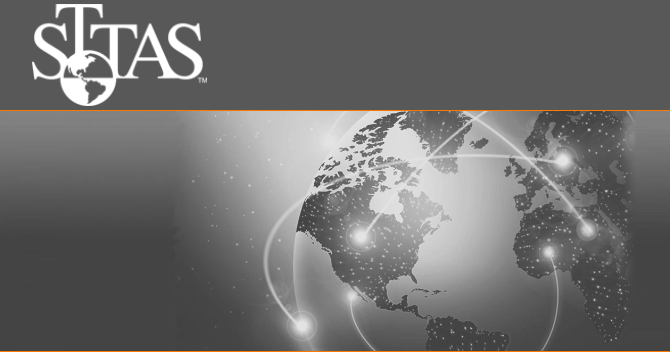 Sandler & Travis Trade Advisory Services, Inc. (STTAS) is a leading provider of customs and international trade consulting services to the public and private sectors. As a recognized leader in global trade modernization systems, STTAS works closely with governments and businesses throughout the world to develop information technology, risk management protocols and other global commerce facilitation mechanisms to meet the increasing demands of global trade.
To our European offices – STTAS Europe Sp. z o. o. – we are currently seeking applicants for the position:
Location: Warszawa

Job description:
QMS Coordinator is responsible for ensuring that the quality assessment and assurance program is in compliance with ISO 9001:2008 standards, guidelines and regulations. Main responsibilities shall include:
Managing projects aiming at excelling quality of internal processes and procedures.
Completing documentation and reporting requirements for ISO 9001:2008.
Leading internal quality audits.
Recommending ongoing improvements to procedures to enhance efficiency and compliance with ISO 9001:2008 standards.
Scheduling internal training and testing in order to keep the highest standard of operations and processes.
Developing performance improvement targets for quality, service, and efficiency.
Conducting surveys to solicit feedback.
Performing statistical analysis and data analysis.
Assisting with quality control audits.
Investigating, monitoring, documenting and reporting on quality of processes.
Communicating and interfacing with all departments to positively influence change and direction.
Qualifications:
A college degree or significant business experience.
Internal Auditor certification for ISO 9001:2008.
Proficiency in MS Office (Word, Excel, Access).
Interest in customs and taxes. Willingness to investigate the subject matter.
Excellent analytical skills.
Experience in internal/external auditing
Ability to fluently speak/read/write in Polish and English.
Excellent organizational, problem-solving, communication and customer service skills.
Strong initiative, positive attitude, professional mannerisms, and commitment to personal, team, and company goals.
Ability to work independently with minimal managerial input.
Excellent teamwork skills with ability to mediate between diverse personnel in order to gain consensus on projects.
Honesty, dependability and confidentiality
Flexibility in handling multiple tasks and setting appropriate priorities.
We offer:
Competitive salary.
Comprehensive health package.
Smart, hard-working, collaborative, friendly team.
Participation in interesting international projects.

Sandler and Travis Trade Advisory Services, Inc. (STTAS) is an equal opportunity employer.
All resumes are held in confidence. Resumes will not be accepted from recruiters or agencies without a previously signed contract. Only candidates whose profiles closely match requirements will be contacted during this search.
You are kindly requested to include the following clause in your application: "I hereby give my consent to the processing of my personal data included in my job application for the purpose of the recruitment process and after its completion for the purpose of future recruitments (pursuant to the Personal Data Protection Act as of 29 August 1997, Journal of Laws No. 133, item 883)".