Regional Engineering Manager
CBRE Corporate Outsourcing Sp. z o.o.
więcej
Regional Engineering Manager
podlaskie

Specjalista

2017-11-15
Pracodawca ma prawo zakończyć rekrutację we wcześniejszym terminie.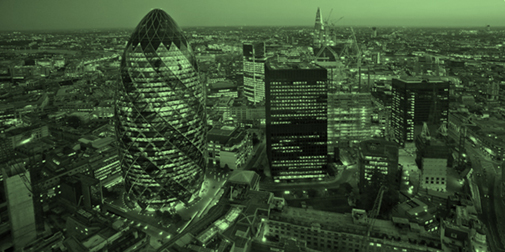 CBRE Corporate Outsourcing is part of CBRE - the global leader in commercial real estate services, investment and outsourcing. In the prestigious 2014 IAOP Global Outsourcing ranking CBRE is on 3rd place among all outsourcing companies, being the undisputed number 1 for many years in the real estate industry.
Simply, join the Best!
For our Facility Management division with the main office at Krakowiaków 50 in Warsaw, we are currently looking for a talented candidate for the position of:


Regional Engineering Manager

Key Accountabilities:
Responsible for the tactical delivery of best in class operational standards, supporting the Mechanical and Electrical infrastructure of SSC's Mission Critical and Non – Critical Environments and facilities.
Management oversight of CBRE's specialist M&E Supply Chain and OEM's in order to deliver a best in class service resulting in an excellent engineering service provision across EMEA in line with the contracted MSA.
Provide support to CBRE's Head of Engineering, providing strategic and reporting support as well as Supply Partner management and direction across the EMEA region as required.
Lead engineering solutions for the local FM who act as the primary interface with the local vendor partner, Client's Engineering / FM customer and CBRE's managers.
Support the management of compliance with in country legislation in terms of statutory maintenance, health, safety and environmental management. Review, verify and audit adherence to procedures.
Implement agreed Engineering Design guidelines, technical bulletins, Best Practices and Industry Standards.
Proactively drive innovation within Maintenance and engineering. Contributing to Quarterly innovation sessions and perform annual obsolescence reviews of key assets.
Implement the standards for inspection and audit protocols for the improvement and/or maintenance of operational delivery, performing site Audits, Facility condition Assessments and asset verifications.
Align with the contract strategy of Standardization of Global delivery. Utilising such CBRE process as Asset Performance and Energy Excellence Program (APEX) and CERM.
Work with the Head of Engineering to document performance standards and operational protocols, primarily in the London office in line with CBRE and client strategic programs for the delivery of:

integrated system testing,
change control,
risk management
energy consumption management,
switching of HV/LV equipment,
work authorisation and planning management,
incident reporting and management,
lessons learned processes and implementation,
contingency planning & disaster recovery,
capacity management and change control programs

Ensure planned preventative maintenance activities are delivered to plan, on time and within budget, with particular emphasis on critical maintenance and life safety systems,
Support adherence to SFG20 and/or the implementation of improved maintenance strategy.
Manage the regions strict adherence to Client's ISM process,
Assist with capital and small operational project works ensuring design requirements and handover protocols are adhered to,
Support the effective management of the Repairs and Maintenance (R&M) portion of the building(s) budget(s),
Manage Engineering incidents and strictly follow Client's incident reporting policies and procedures. Implementing the post problem After Action Review (AAR) and Root Cause Analysis (RCA) process following any business impact or major incident.
Review quotations for the procurement of additional works within "your" authorised limits,
Lead the account critical services network in the building(s), responsibilities to ensure consistency of delivery and best practice,
Maintain CBRE playbook and annually review / update the specific SOP & EOPs for each site.
Work with the vendors to ensure best drills/scenario training is carried out on the critical/life safety systems,
Work collaboratively with the Client's technology teams ,central CBREs energy management team, other CBRE management teams on the account
Support the development and maintenance of ISO certifications, 14001 & 50001. Assistance in maintaining other certifications such as LEED, BREEAM & Energy Star.
Assist CBRE in leading the development of strategies to achieve the Carbon, water and recycling targets. Including identifying new technologies.
Attend client meetings where requested,
Hold Weekly Engineering meetings with the relevant parties
Assist with the carrying out of Building System Health Reports,
Ensure MSA specific Reports requested are produced and issued in a timely manner.

Requirements:
Excellent English (business communication) and fluent German

Excellent client relationship skills,
Ability to effectively respond to complex inquiries or complaints from clients, line management and supply chain,
As a minimum fluent in polish and English, both written and verbal (additional languages preferred)
Experience in change control and engineering planning tools and processes
Ability to solve complex problems and provide innovative solutions,
Intermediate analytical and quantitative skills.
Intermediate skill with Microsoft Office Suite,
Relevant experience managing an engineering service delivery across multiple remote and culturally different locations.
Ability to communicate across all levels within an organisation
Time served Mechanical/Electrical Engineering Manager with a minimum qualification HNC or an appropriate engineering bias degree or appropriate in country experience.
A minimum of ten years post training experience, five years of which in maintaining critical engineering environments.
A Health & Safety qualification (IOSH/NEBOSH or country specific)

We offer:
Stable employment within a contract of employment
Great work atmosphere and working conditions
Possibility to learn and grow further with CBRE GWS
Be a part of interesting international project in dynamic fast growing company
Necessary training
Private medical care, co-participation in sport card and facilitation in life insurance