Senior Highway Design Engineer
AECOM Polska Sp. z o.o.
więcej
Senior Highway Design Engineer
Warszawa, mazowieckie

Specjalista

2018-11-16
Pracodawca ma prawo zakończyć rekrutację we wcześniejszym terminie.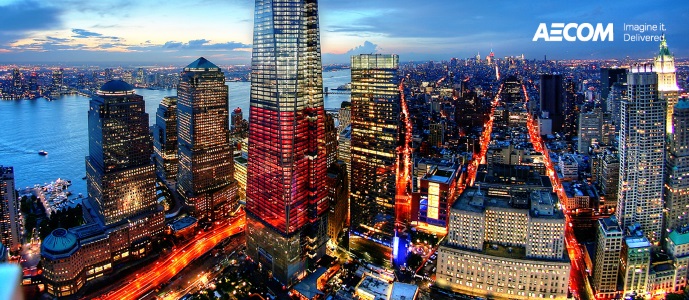 AECOM is built to deliver a better world. We design, build, finance and operate infrastructure assets for governments, businesses and organizations in more than 150 countries. As a fully integrated firm, we connect knowledge and experience across our global network of experts to help clients solve their most complex challenges. From high-performance buildings and infrastructure, to resilient communities and environments, to stable and secure nations, our work is transformative, differentiated and vital. A Fortune 500 firm, AECOM companies have annual revenue of approximately US$18 billion. See how we deliver what others can only imagine at www.aecom.com and @AECOM.


Senior Highway Design Engineer (Poznan/Warsaw)
AECOM is seeking to hire a Senior Highway Design Engineer in Warsaw or Poznan (Poland). Successful candidate will be responsible for delivering projects in multinational environment from feasibility stage through to detailed design.
Job Duties
Creating layout/design of at-grade urban junctions (e.g. signalized / unsignalized junctions / roundabouts) taking into account traffic flows, turning movements, storage requirements
Design urban/rural freeway/expressways, grade-separated interchanges, exit and entrance ramps, and familiarity with various types of merges/diverges.
Creating & designing urban/rural traffic sign and lane-marking design, including the usage and location of various sign types and sign-plate design, by understanding & using specification of road furniture, such as kerbing, barriers and pedestrian fencing etc.
Liaise with the design team & project Manager to produce various tender drawings & tender documents
Use terrain modelling and volume calculation from models, especially for road/site formation earthworks and pavement volumes, preparation of estimates, and Bill of Quantities preparation for road works.
Responsible for preparation of technical specifications for road construction, and conditions of contract.
Create road drainage and sub-soil drainage design, preferably using integrated road and drainage design software.
Responsible for preparation of technical reports on various road construction, maintenance & rehabilitation in accordance with highway standards.
Conducting code compliance checks
For this Role we require:
Education: MSc in highway design
Professional license in highway design (uprawnienia budowlane bez ograniczeń w specjalności drogowej)
A minimum of 10-15 years of experience (including international)
English language skills minimum at Intermediate level (B2 in EU)
Experience in military projects as well as Unified Facilities Criteria (UFC) familiarity would be an advantage
Previous experience within a Consultancy desirable
Personal skills: well organized, responsible
Preferred Qualifications
Proficiency in software supporting design process
Experience in military investments preferred
Design license required.
Driving licenses (cat. B)
Please submit your application in English/Polish by clicking on Apply including below data protection clause in your CV.

Prosimy o zawarcie w CV klauzuli: Wyrażam zgodę na przetwarzanie moich danych osobowych zawartych w dokumentach aplikacyjnych, przez firmę AECOM Polska Sp. z o.o. z siedzibą w Warszawie przy ul. Puławskiej 2, w zakresie procesu rekrutacyjnego oraz udziału w dalszych procesach rekrutacji. Jednocześnie zostałem poinformowany, że Administratorem moich danych osobowych zawartych w przesłanych dokumentach rekrutacyjnych jest AECOM Polska Sp. z o.o. z siedzibą w Warszawie przy ul. Puławskiej 2. Dane będą przetwarzane w celu przeprowadzenia procesu rekrutacji oraz udziału w dalszych procesach rekrutacji na potrzeby AECOM Polska Sp. z o.o. Przetwarzanie danych osobowych odbywa się na podstawie powyżej zgody i jest całkowicie dobrowolne. Odbywa się w oparciu o przepisy prawa i ich podanie jest obowiązkowe (art. 221§ 1 Kodeksu Pracy).Podanie pozostałych danych, innych niż wymienionych w art. 221§ 1 Kodeksu Pracy jest dobrowolne, ale niezbędne dla osiągnięcia wskazanego celu. Przysługuje mi prawo do dostępu do treści swoich danych, ich poprawiania, usunięcia lub ograniczenia przetwarzania. Powyżej wyrażona zgoda może zostać przeze mnie odwołana w każdym czasie. Moje dane będą przetwarzane przez okres trwania procesu rekrutacji, jednak nie dłużej niż 10 lat. Dodatkowo, będą mogły być przetwarzane przez okres przedawnienia roszczeń związanych z przetwarzaniem danych osobowych w celach określonych powyżej. Przysługuje mi prawo do wniesienia skargi do organu nadzorczego."