Senior Mechanical Engineer
AECOM Polska Sp. z o.o.
więcej
Senior Mechanical Engineer
Warszawa, mazowieckie

Specjalista

16.11.2018
Pracodawca ma prawo zakończyć rekrutację we wcześniejszym terminie.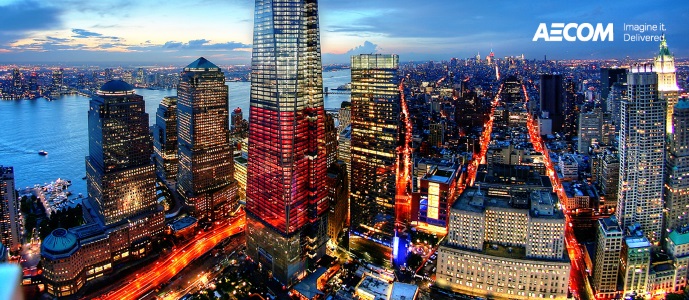 AECOM is built to deliver a better world. We design, build, finance and operate infrastructure assets for governments, businesses and organizations in more than 150 countries. As a fully integrated firm, we connect knowledge and experience across our global network of experts to help clients solve their most complex challenges. From high-performance buildings and infrastructure, to resilient communities and environments, to stable and secure nations, our work is transformative, differentiated and vital. A Fortune 500 firm, AECOM companies have annual revenue of approximately US$18 billion. See how we deliver what others can only imagine at www.aecom.com and @AECOM.


Senior Mechanical Engineer (Poznan/Warsaw)
As Mechanical Design Engineer you will be involved all aspects of building engineering including sketches, design, specifications and drawing production.

Job Duties:
Undertake the control of all production aspects of the projects in the office.
Obtain the necessary information both internally and externally from Architects, Quantity Surveyors and Design Consultants for the design to proceed.
Ensure compliance with all Statutory and Regulatory obligations, make submissions to the Statutory Authorities and obtain approvals as necessary.
Ensure the Design Team is kept fully informed of all technical and other information necessary for the duration of the project.
Produce all design information, and ensure that all calculations are prepared and signed off in accordance with the requirements of the IMS, relevant Standards and Codes of Practice.
Represent AECOM at Client, Design Team and Progress meetings throughout the design and construction phases of projects.
To act as discipline team leader for projects, from feasibility through to operational phase for Building Services Projects.
To manage a team of engineers, specialists and coordinate and support the management team.
To prepare and present designs, reports and specifications.
To manage the design and construction stage activities with both external and internal teams.
Contribute to the update of AECOM standards.
Be competent to deliver, review & approve mechanical engineering calculations (IES/ Hevacomp).
To negotiate additional fees and change control.
To act as the main point of contact with design teams.
To act as a mentor to junior staff, promoting CPD activities.
To manage & build client and architect relationships with the aim to get repeat work
To maintain and enhance expertise within the team and as an individual.
To support and lead our 3D and BIM capabilities.
Specific Skills Required:
Proficiency English is required (fluent speaking capability and high report writing skills)
Good knowledge of software supporting design process
Experience in military investments preferred
Design license required.
Driving licenses (cat. B)
For this Role we require:
Degree educated in mechanical engineering, building services, or similar / related discipline.
Excellent technical understanding of mechanical building services for the different sectors along with a good overview of the other disciplines in building services
significant track record of leading their discipline design teams.
An experienced Mechanical Engineer or Building Services Engineer presently holding a senior position
Relevant experience in Mechanical Engineering design, including areas such as specification writing, calculations, and developing designs from first principles including air & pipe system distribution, Control Systems, energy calculations and a conversant with codes and practices and ideally experience of overseas codes and practices.
Experience of seeing conceptual designs through to completion and dealing directly with clients.
International working experience would be an advantage
Please submit your application in English/Polish by clicking on Apply including below data protection clause in your CV.

Prosimy o zawarcie w CV klauzuli: Wyrażam zgodę na przetwarzanie moich danych osobowych zawartych w dokumentach aplikacyjnych, przez firmę AECOM Polska Sp. z o.o. z siedzibą w Warszawie przy ul. Puławskiej 2, w zakresie procesu rekrutacyjnego oraz udziału w dalszych procesach rekrutacji. Jednocześnie zostałem poinformowany, że Administratorem moich danych osobowych zawartych w przesłanych dokumentach rekrutacyjnych jest AECOM Polska Sp. z o.o. z siedzibą w Warszawie przy ul. Puławskiej 2. Dane będą przetwarzane w celu przeprowadzenia procesu rekrutacji oraz udziału w dalszych procesach rekrutacji na potrzeby AECOM Polska Sp. z o.o. Przetwarzanie danych osobowych odbywa się na podstawie powyżej zgody i jest całkowicie dobrowolne. Odbywa się w oparciu o przepisy prawa i ich podanie jest obowiązkowe (art. 221§ 1 Kodeksu Pracy).Podanie pozostałych danych, innych niż wymienionych w art. 221§ 1 Kodeksu Pracy jest dobrowolne, ale niezbędne dla osiągnięcia wskazanego celu. Przysługuje mi prawo do dostępu do treści swoich danych, ich poprawiania, usunięcia lub ograniczenia przetwarzania. Powyżej wyrażona zgoda może zostać przeze mnie odwołana w każdym czasie. Moje dane będą przetwarzane przez okres trwania procesu rekrutacji, jednak nie dłużej niż 10 lat. Dodatkowo, będą mogły być przetwarzane przez okres przedawnienia roszczeń związanych z przetwarzaniem danych osobowych w celach określonych powyżej. Przysługuje mi prawo do wniesienia skargi do organu nadzorczego."