System Analyst
Kraków, małopolskie

Specjalista

20.01.2018
Pracodawca ma prawo zakończyć rekrutację we wcześniejszym terminie.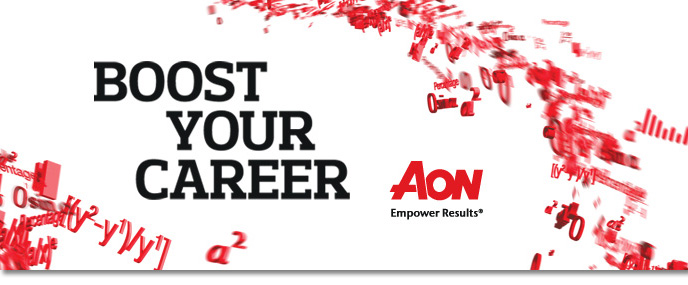 With 50 000 employees in more than 120 countries, Aon is a global provider of HR, Financial, IT and Risk Management services. That means we help companies to recruit and motivate their employees, to manage their HR and financial data, and to reduce the risks they face. In Poland we have been operating from 1992, employing today over 1000 colleagues. Our main offices are in Warsaw and Krakow.

And how is it to work with us? Our colleagues tell us a consistent message: Aon has a supportive and friendly workplace culture.

And that's how it really is! We're flexible, multinational and dynamic company. No formal dress code, no blame culture, no unethical behaviours. We value honesty, authenticity and can-do attitude. We work hard but we know how to have fun as well.
System Analyst
Workplace: Kraków
2440942/CC: 101567

Responsibilities
The System Analyst (SA) is responsible for the conversion of client requirements into standard technical requirement templates for the TBS system. The SA delivers clear guidance and solutions to clients on the functionality, terminology, and standard operating procedures which accurately reflect the technical capacities of the system and address the requirements of the client. The SA is also responsible for coordinating system configuration, validating the test execution approach for non-standard solutions, and collaborative work with Data Analyst. This can include new client implementation, an extension of services for a client, or an enhancement of current services. The system analyst is also responsible for demonstrations around system delivery in an agile fashion to ensure we are meeting the client expectations early in the project.


Key responsibilities:
• Convert, update, and maintain client requirements according to comprehensive needs of a project.
• Assist configuration with guidance on how the deployment (or migration) of new system updates into the production environment should occur.
• Work with internal team members to clarify requirements and communicate client expectations.
• Provide domain specific expertise on benefit structure, guiding principles, and system integration tasks.
• Coach team members on technical and proprietary tools required to configure, test, debug, monitor, and report on system capabilities.
• Work with development to outline business requirements where new system features may be required based on client need.
• Communicate status of work to the appropriate parties. Escalate risks as needed where items may not be delivered on time and may lead to project delay.
• Work with client or communications contacts to provide guidance on filling out website text requirements and needs.
Key requirements:
• Demonstrated competence working with clients. Focuses on clients' needs, maintains deep relationships and provides strong client service. Engages in thoughtful questioning and strong listening skills to build a deep understanding of clients' situations.
• Knowledge of financial and business metrics that drive client's business and personal success. Educates others within Aon about financial issues impacting decision-making.
• Knowledge of risk management: identification, assessment, and prioritization of risks followed by the development of a plan to minimize, monitor, and control the probability and/or impact of unfortunate events.
• Ability to understand the client's definition and expectations of quality and manage to those expectations.
• Proficient with MS Office products and other office technology: Outlook, PowerPoint, Word, Excel, PowerPoint, Lync, LiveMeeting
• Knowledge of system capabilities and functionality.
• Experience with project based work structures, project lifecycle models, and key principles of effective project management.
• Experience in the development and implementation of software solutions including Agile methodologies.
• Fundamental understanding of the flow of data from employer HRIS system into Aon and the subsequent data streams (and their intended purpose) from Aon to carriers, vendors, payroll systems, shared services, consulting / actuarial firms, and government agencies.
• Demonstrated competence with event flow configuration and testing.
• Ability to conduct research into application development issues and products.
• Knowledge of applicable data privacy practices and laws.
• Ability to translate client requirements and/or legislation into system specifications and test plans.
• Knowledge of SQL including the ability to create ad-hoc reports.
• Ability to perform technical writing required to articulate client needs
• Demonstrates strong verbal and written communication skills
• Ability to communicate ideas in both technical and user friendly language
• Demonstrates strong problem solving and decision making skills
• Keen attention to detail.
• Able to prioritize and execute tasks in time sensitive situations.
• Experience working in a team oriented, collaborative environment.
• Spotless record and strong ethos.
We offer:

• A promising career path and individual development plan
• A large number of career opportunities in different business areas
• Cooperation with young, energetic and craving for knowledge colleagues
• The opportunity to build strong and meaningful relationships with clients and influence their business
• The best medical cover on the market with free dental care
• Generous and competitive benefits package (multisport cards, insurance, vouchers – find out what else is waiting for you!)
• Offices in close proximity to Krakow's city centre
• The chance to participate in social events and charity actions